How to capture leads. This is an area where small and medium businesses are definitely lacking. Most small businesses don't allocate enough money or time to content. We understand the situation and how to make things work for small and medium businesses. This blog will look at how you can capture leads with free content and have automation do the work for you.
The best way to ensure that your business is continuing to grow is by reaching out to more potential customers who might be expressing interest in your product or service. A good way to do so is by creating a strong online presence for your business. 
You can do this by creating a website and social media accounts, and by making sure that your marketing materials are up-to-date and informative. Doing this helps you stay top of mind for when they're ready to make a purchase. Not only that, but you are also increasing the chances that your business will continue to grow and expand.
What is a lead magnet?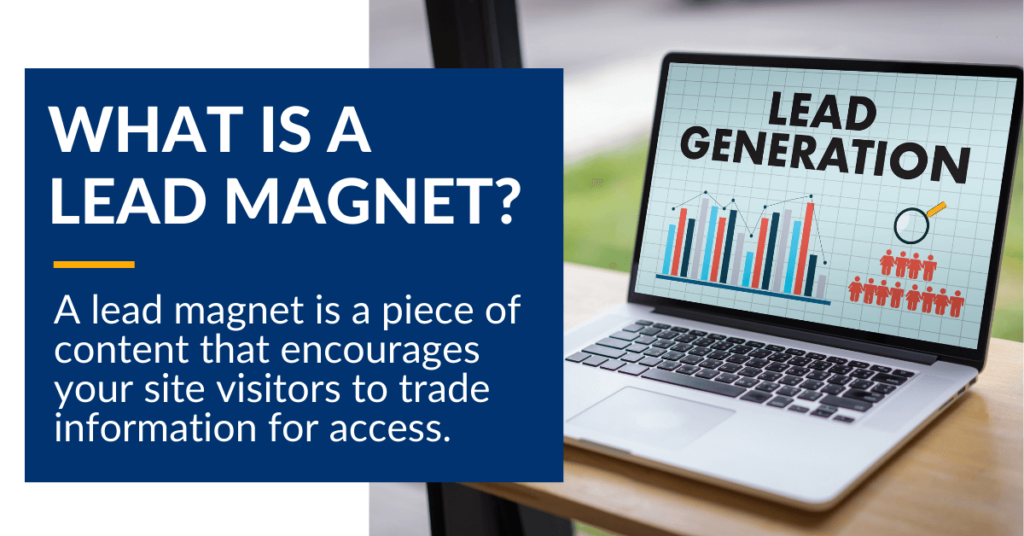 A lead magnet is a piece of content that encourages your site visitors to trade information for access. This could be something like an ebook, whitepaper, or newsletter. By having a lead magnet, you can get people's email addresses and connect with them further down the line.
Not only does a lead magnet drive awareness, but it also provides valuable information that helps potential customers engage with your brand. For example, a lead magnet might be a free product sample, trial subscription, demo, or other product/service-related incentive. By offering something of value in exchange for their contact information, you can increase the chances that they'll be interested in hearing from you in the future.
What is the main problem on how to capture leads?
You receive your new contact requests directly in your inbox, and it's becoming challenging to track who you have responded to personally. You respond to your new contact manually, but these emails, at times, are inconsistent and not timely, which is giving you a bad first impression.
So how do you resolve this?
Email marketing automation can help streamline your communications with new contacts. By setting up a series of automated messages, you can make sure that your new contacts have all the information they need to work with you. This can help you save valuable time and at the same time, make sure that your communications are clear and concise.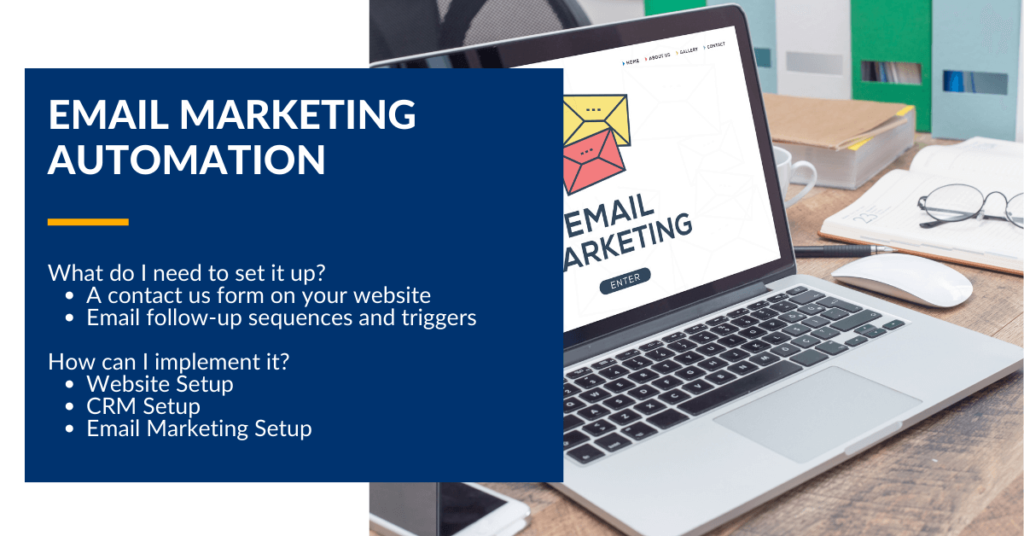 What do I need to set it up?
In order to set up a free consultation campaign, you will need two things: 
A contact us form on your website 

Email follow-up sequences and triggers that encourage those who have contacted you to schedule a free consultation.
How can I implement it?
Being able to capture leads on your website is an important aspect of running an online business. There are a majority of tools out there that you can use to capture leads. We will discuss ways to setup the automation in three ways:
Website Setup

CRM Setup

Email Marketing Setup
Capture Leads On Your Website: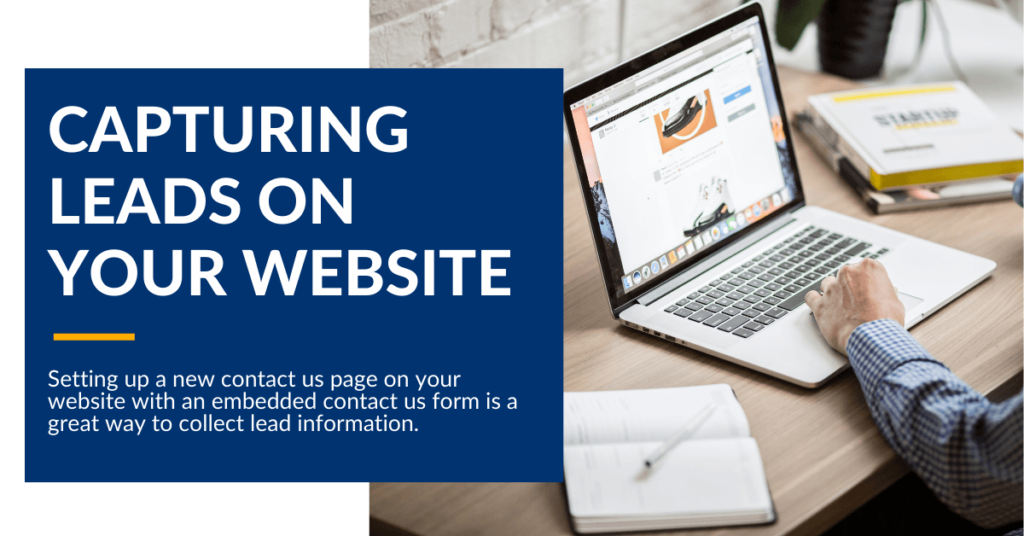 Setting up a new contact us page on your website with an embedded contact us form is a great way to collect lead information. By having a form embedded on your website, new leads can fill out their contact information and you can get their email address!
Now that you've set up your new contact us thank you page, let's take a look at what it should include. This is the page that is displayed to the user after they have submitted the contact us form. This page confirms that their submission was received and provides some next steps.
Adding an appointment scheduling widget allows your customers to book a call with you directly, which is very convenient for them. You can add the widget to your thank you page so that they can easily find it and use it when they need to.
Capture Leads Using CRM:
Before you start worrying about how to get more leads, you need to make sure that your website is integrated with your CRM system. This will allow you to start collecting information on potential leads automatically, which will save you time and energy in the long run. That way, you can start capturing all of the lead data that comes through your website. Once you have that set up, you can start thinking about how to capture more leads.
By setting up the necessary tags, you'll be able to create custom triggers and actions. For example, you might set up a trigger for leads about your "lead magnet." If a user meets this criteria, your automation can send them a direct message to ask if they want to receive the "lead magnet" or learn more about it.
It is also recommended setting up a separate custom goal. For example, setting up a goal for when someone submits the form on your website. Once you've set up your goal, you'll be able to track its progress in Google Analytics.
When you set up your trigger, you will be able to specify the contact details (like name and email address) that you want to use in your trigger. We highly recommend setting up a trigger that links to your primary email list so that all of your leads are automatically added to this group. However, you'll also be able to specify other tags you want to associate with this trigger. This way, you can add the contact to more than one list, segment their contacts by more than one tag, or even add them to a completely different list.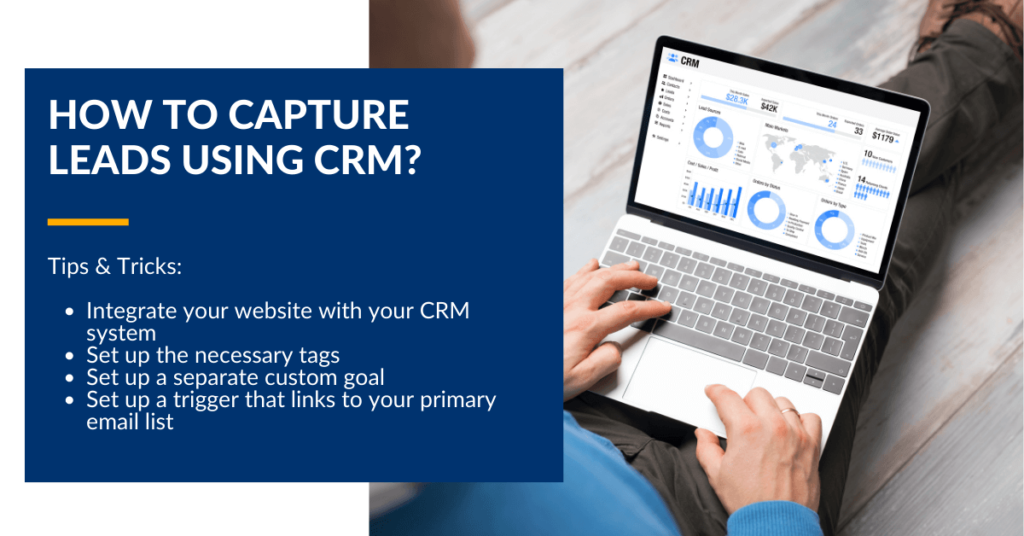 Capture Leads Using Email Marketing
Here are the five email sequences for you to use in order to capture leads. Take these ideas and make them your own
Email 1: Confirmation email – The initial email that includes the download link. Send immediately after opt-in

Email 2: A follow-up email – The first follow-up email (sent in case the user has not yet downloaded the lead magnet). Send within 24 hours after the initial email.

Email 3: Consultation email – Next step is to offer a consultation call after someone has requested a  download. Send within two to three days after the lead magnet opt-in. 

Email 4: Consultation benefits email – Another follow-up that explains the benefits of the consultation.

Email 5: Final consultation offer –  Final email nudge about registering for a consultation.
Setting it up: 
Setting up a new email automation in your sales and marketing system is easy. What you need is to create a "Lead magnet name automation" and then add as many triggers, emails, and workflows as you like. You can take a look at the text below as an example: 
Create automation triggers based on the tag. So, for example, when the tag "New lead magnet" is added, the "New lead magnet automation" welcome series is automatically sent out

Add the templates and the copy for each of the five welcome series emails 

Activate your new automation 
Testing The Setup:
Test the process on all of the web pages that you have created 

Test your CRM setup to ensure that you are getting correct data 

Test your email marketing series to ensure that you are getting all of the email series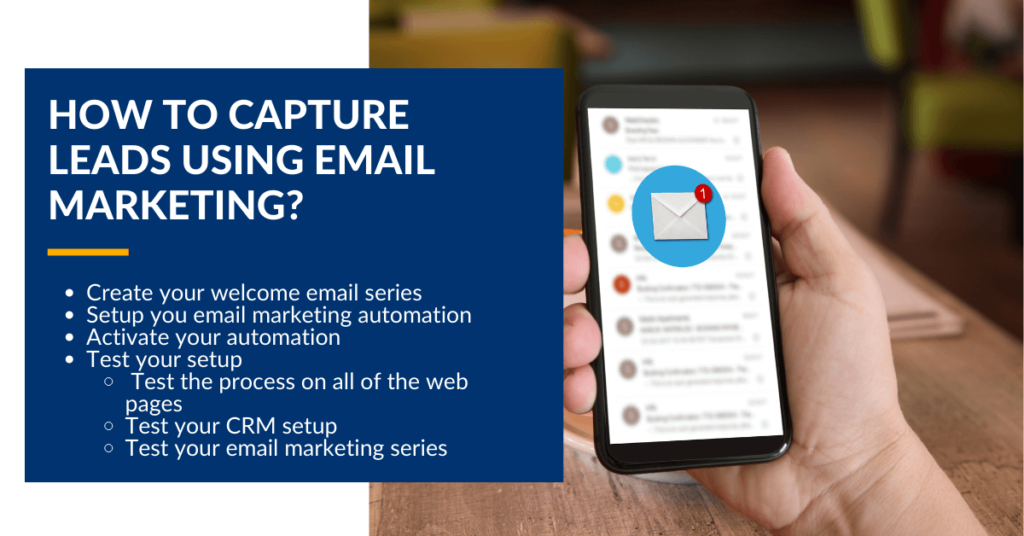 Conclusion
It's no secret that free content is a great way to capture leads, but not just any content will do! The right free content can work to attract the right leads to your business, but the wrong free content can actually hurt your business. That's why it's so important to use automation to help you create the right content for your target audience. With the right automation, you can create engaging content to attract high-quality leads that will be a great fit for your business. 
We hope you enjoyed our recent outreach blog and as always should you have any questions feel free to contact me anytime. I'd be happy to discuss this topic further with you. 
Thank you for reading, and I hope you found this post useful!
Before you go, I want to offer you something. It is a done-for-you service where we help you maximize your marketing and sales effectiveness.This is achieved by streamlining manual, and time-consuming tasks in the sales process.
We guide you through the process and help you set up the right tools for your company and price point so you can stay focused on things that really matter. Building your business and making huge sales. 
You can read more about it here.
Now, I'd love to hear from you.
Did you find this information on how to capture leads using automation?
I want to know about your journey. Let me know what you think in the comments below and as always feel free to contact me!