SEO CONTENT MACHINE
Get Your Business To The Next Level With SEO Content Writing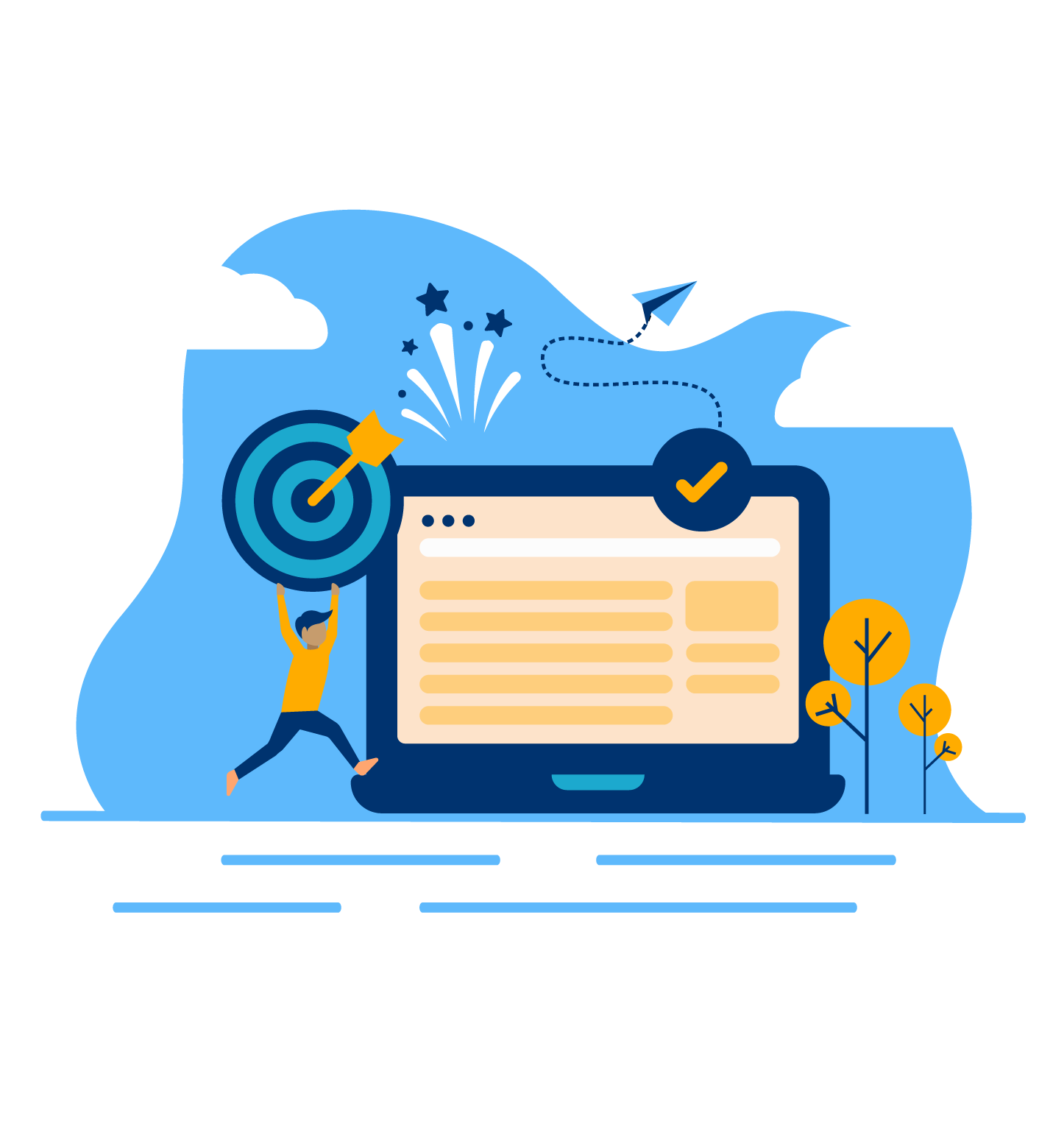 Create A Consistent Flow of Pre-Sold Dream Clients and 10x the Traffic to Your Website through SEO Content Writing
Stop Creating Content and Start Creating CLIENTS!
SEO content writing not only helps you create high-quality, keyword-focused content that ranks well in search engines and generating organic traffic to your website, but it also helps you convert that traffic into leads and sales.
Without the correct SEO content writing strategy you will struggle to bring in a consistent stream of dream clients to your business and can find yourself asking 'Do I Have What It Takes?'
Do you feel like you're simply spending your time chasing leads, throwing money at your problems, creating content without engagement, and doubting whether you're even capable of running a highly profitable business?
The fear of failure is always in the back of your mind when your website and funnels aren't bringing in the traffic you'd hoped, and you're starting to consider a future where you return to your old boring 9-5…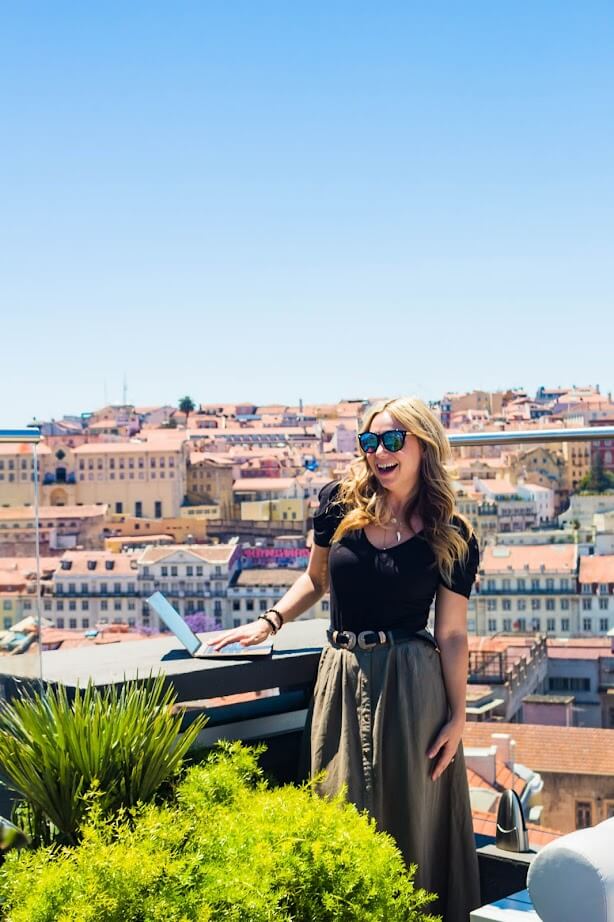 RIGHT TOOLS / HUGE PROFIT
Imagine Your Business With The Right SEO Content Writting Tools  
Get a consistent flow of pre-sold dream clients who are attracted to you time and again
Spend less time creating and more time working with dream clients
Be seen as THE expert in your industry and build your brand authority 
Multiply your content creation efforts to create more streams of organic traffic
Make more income and impact
I'll Show You How To…
Generate So Much Traffic You're Practically Be Forced To Raise Your Prices!  
Imagine waking up every morning to new sales calls booked and prospecting sliding into your DMs
Never worry where your next client will come from
Be seen as a true expert & the authority in your niche
Have the freedom to travel and go on vacay whenever you'd like
Live the lifestyle that you want
Be your own boss and make an impact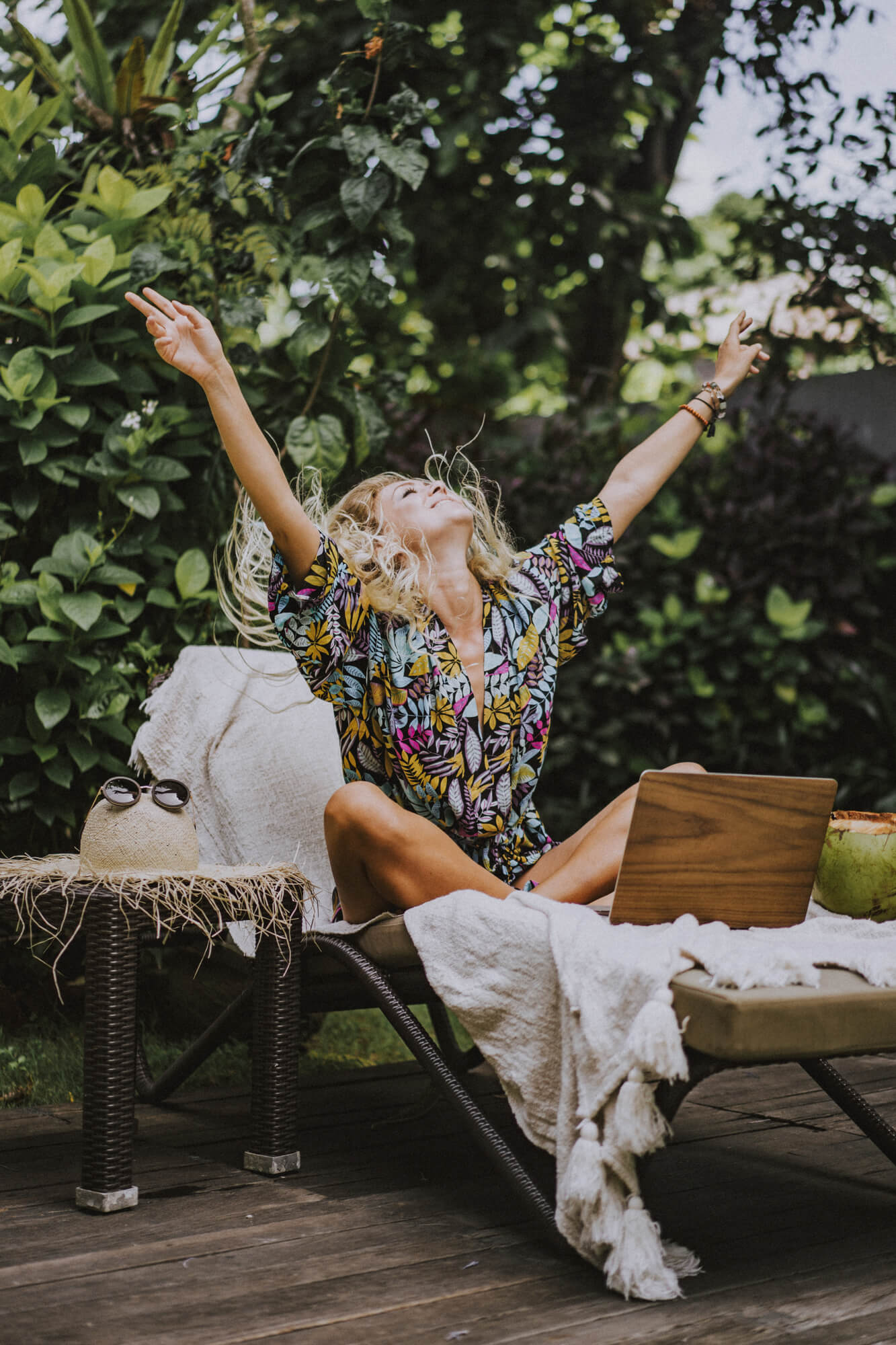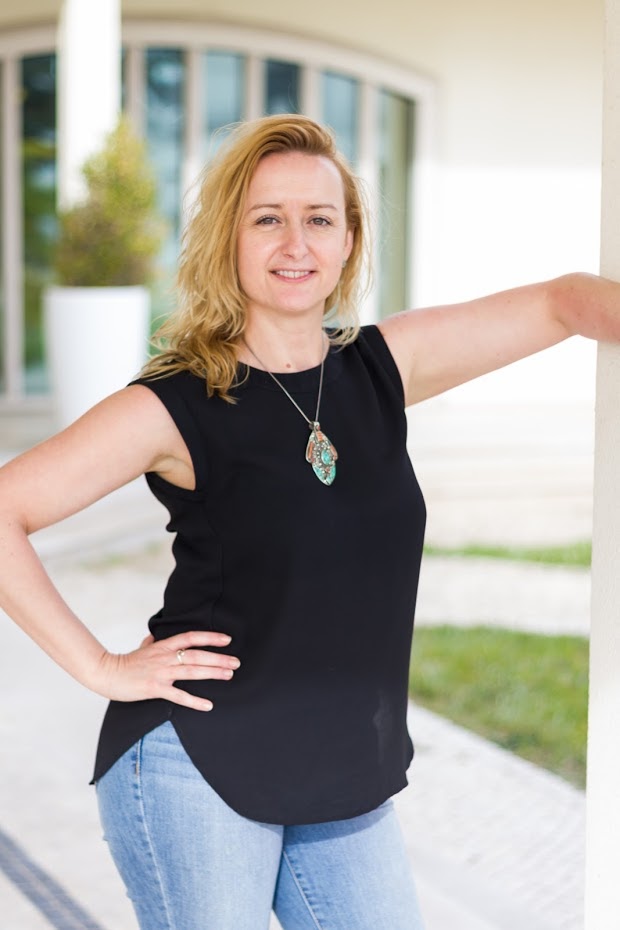 INTRODUCING
SEO Content Machine
I've developed a revolutionary framework for SEO content writting called the SEO Content Machine!
The 3 month coaching/done-for-you service hybrid program is designed to help you create multiple streams of traffic, significantly reduce your content creation time, and increase your passive revenue possibilities without the overwhelm and confusion. 
And you can use it to set up your own SEO Content Machine that works for you! 
I will be breaking everything down for you in a few simple steps that anybody can follow, and actually do the work with you!
With Your Own SEO Content Machine Working For You 24/7, You Can Spend Less Time Marketing & Launching — And More Time Doing What You Love.
SEO CONTENT WRITING COURSE DETAILS
Here's some of what we're going to work on: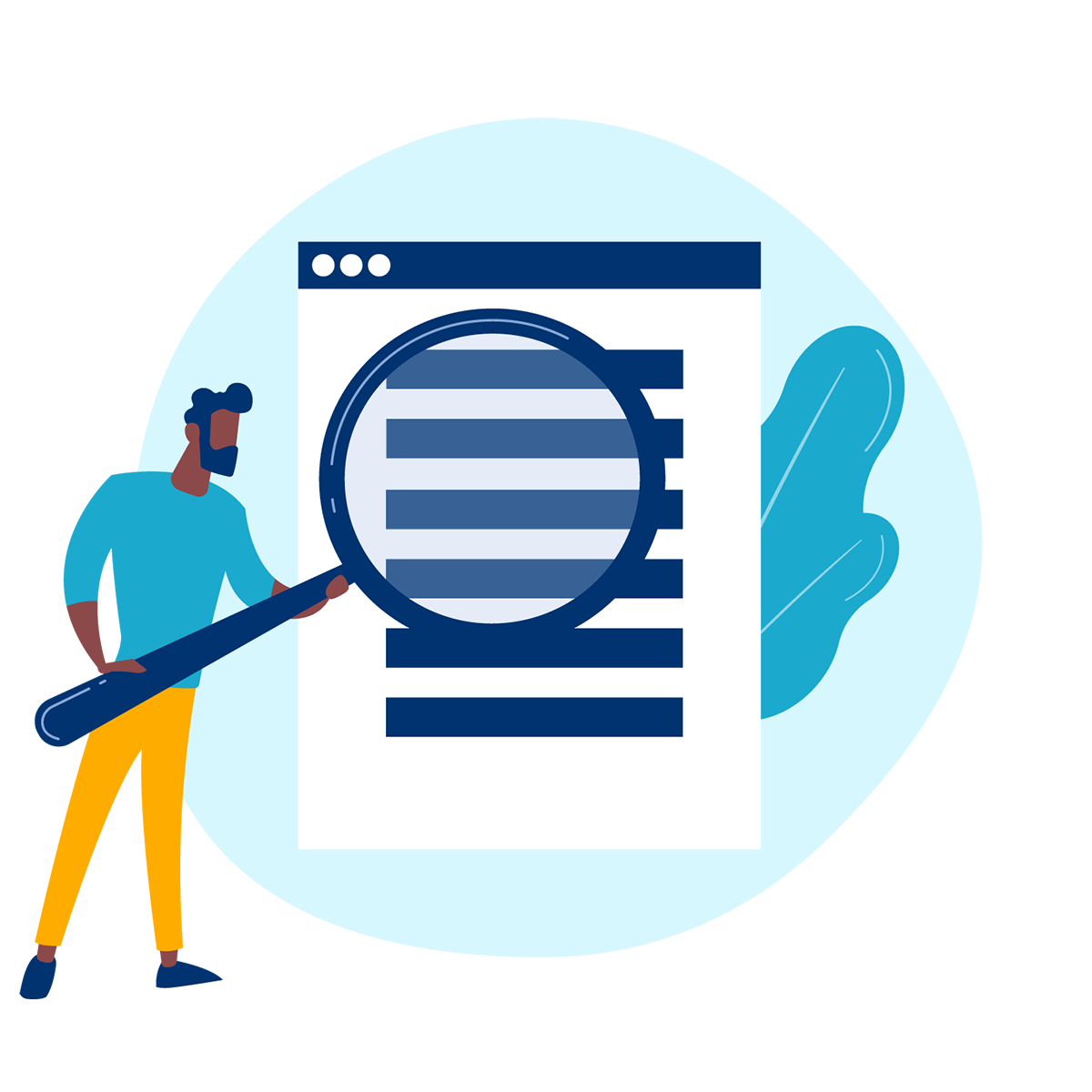 Keyword Extraction Secrets
First, we are going to help you build strategies on how to find your competitors' best keywords and gaps, so that you can easily start ranking higher on search results and bring in a consistent stream of clients!
This module makes it simple for you to find your competitor's best keywords and gaps.

Start "borrowing" their audience and ranking for keywords they know nothing about!.
Get some serious traffic from search engines so you can scale.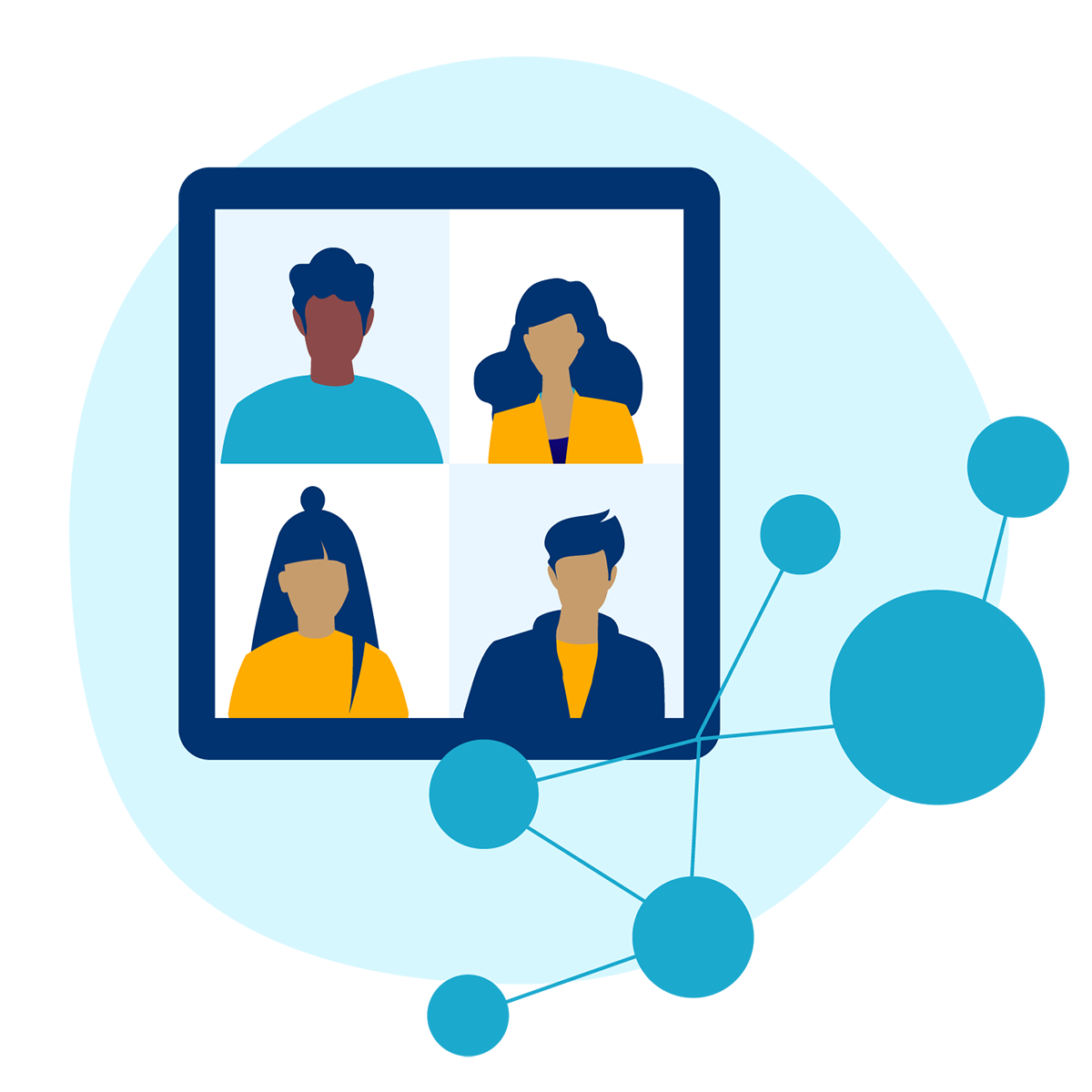 Audience Mind Mapping Hacks 
Secondly, we're going to show you a step by step process on how to create the content your audience wants, in order to become the 'no-brainer' choice to work with!
This module holds the secret to understand what your audience wants to find.

 

Create content that your audience needs and wants.

Be seen as the "no brainer" solution they're excited to work with.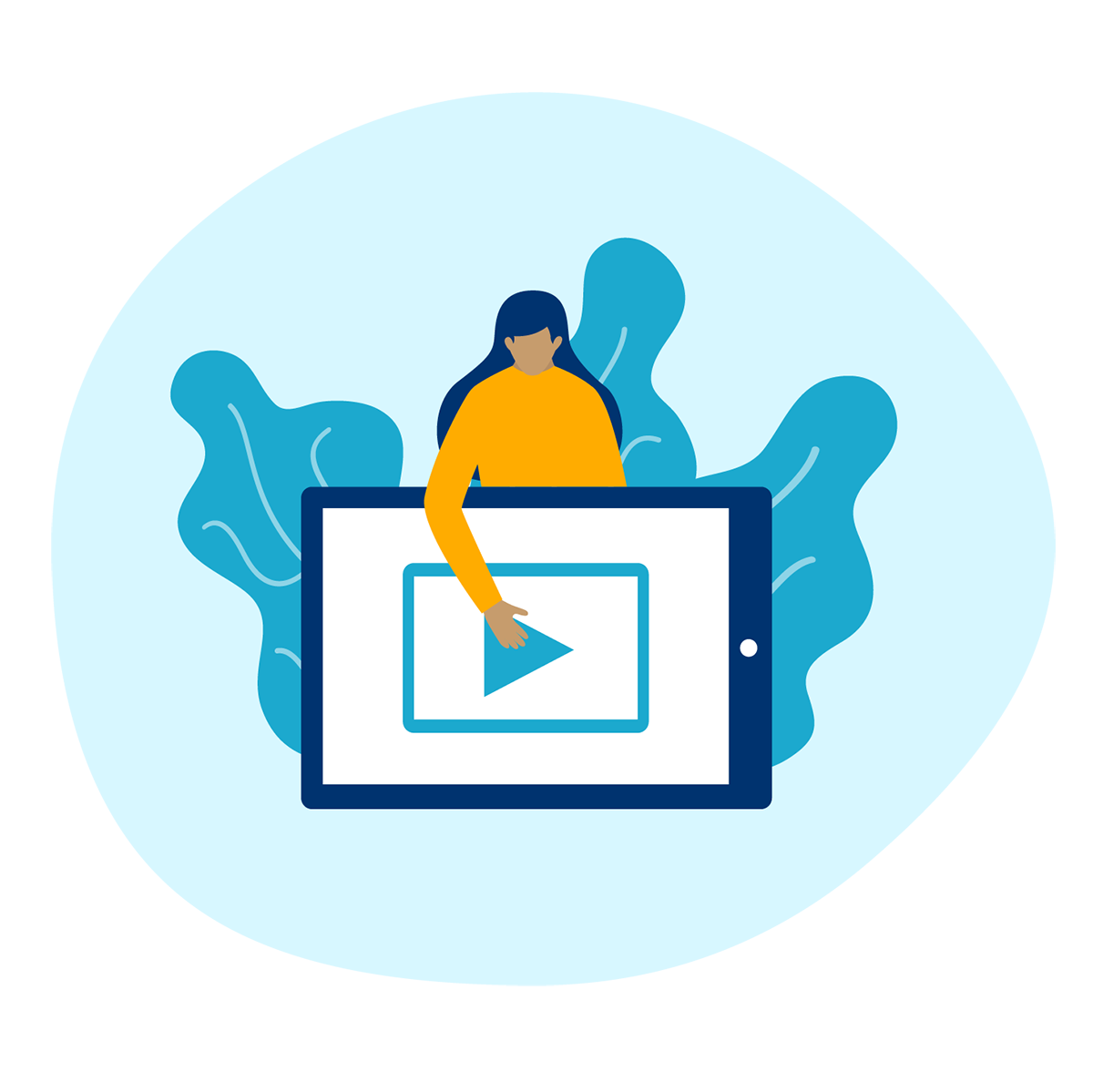 Zero to Hero Content Creation
Thirdly, we'll share the secrets to spending LESS time creating and MORE time working with your dream clients!
This module shares the secrets to creating content for the month in just a few hours.

 

Spend less time creating and more time working with your dream clients.

Make more income and impact by creating relevant content for your audience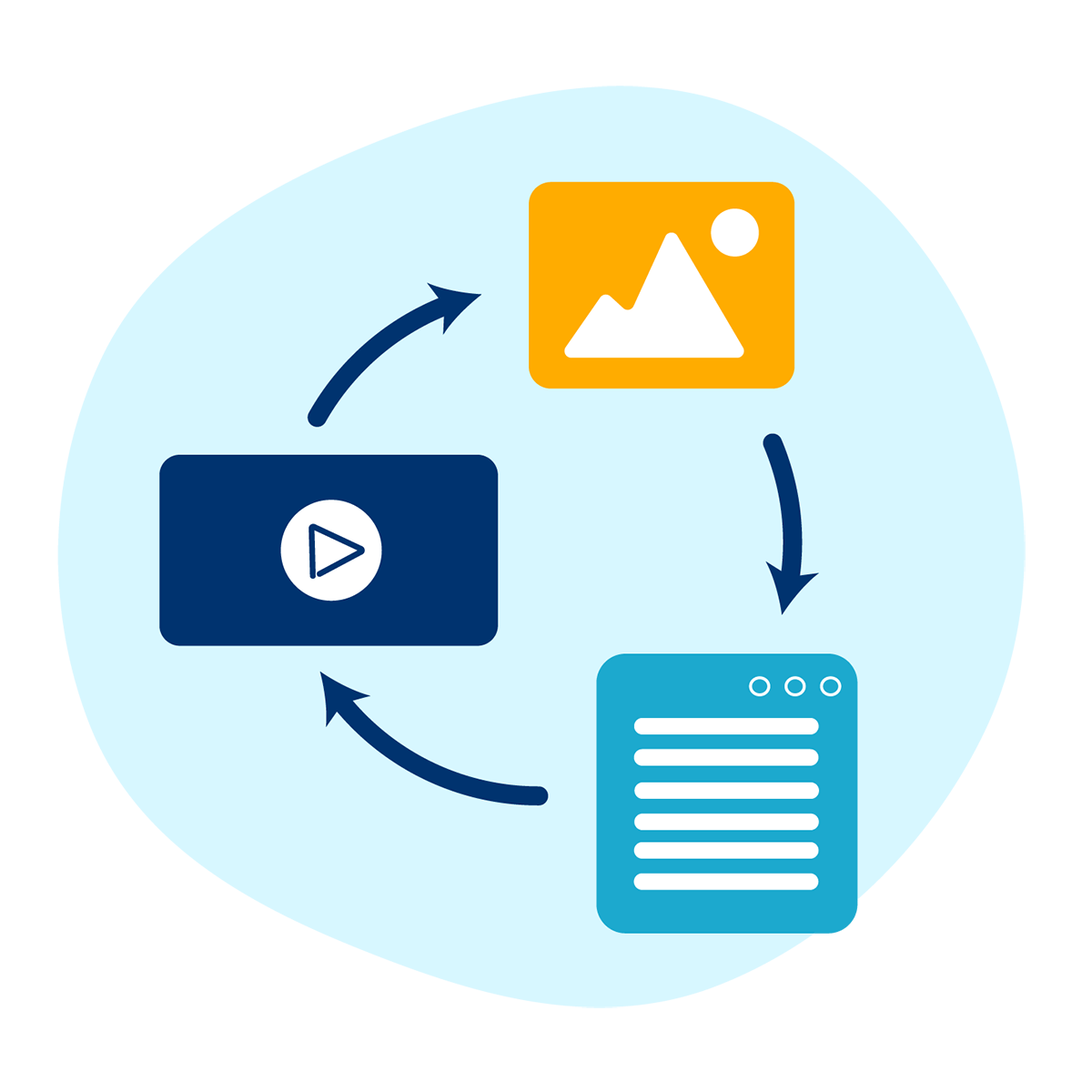 Content Repurposing
Then we are going to show you the keys to building your influence by reaching more of your target audience and tap into the true potential of creating multiple streams of traffic!
This bonus module is your solution to multiply your content creation efforts to create more streams of organic traffic.

Reach more of your target audience

Build your influence by reaching the masses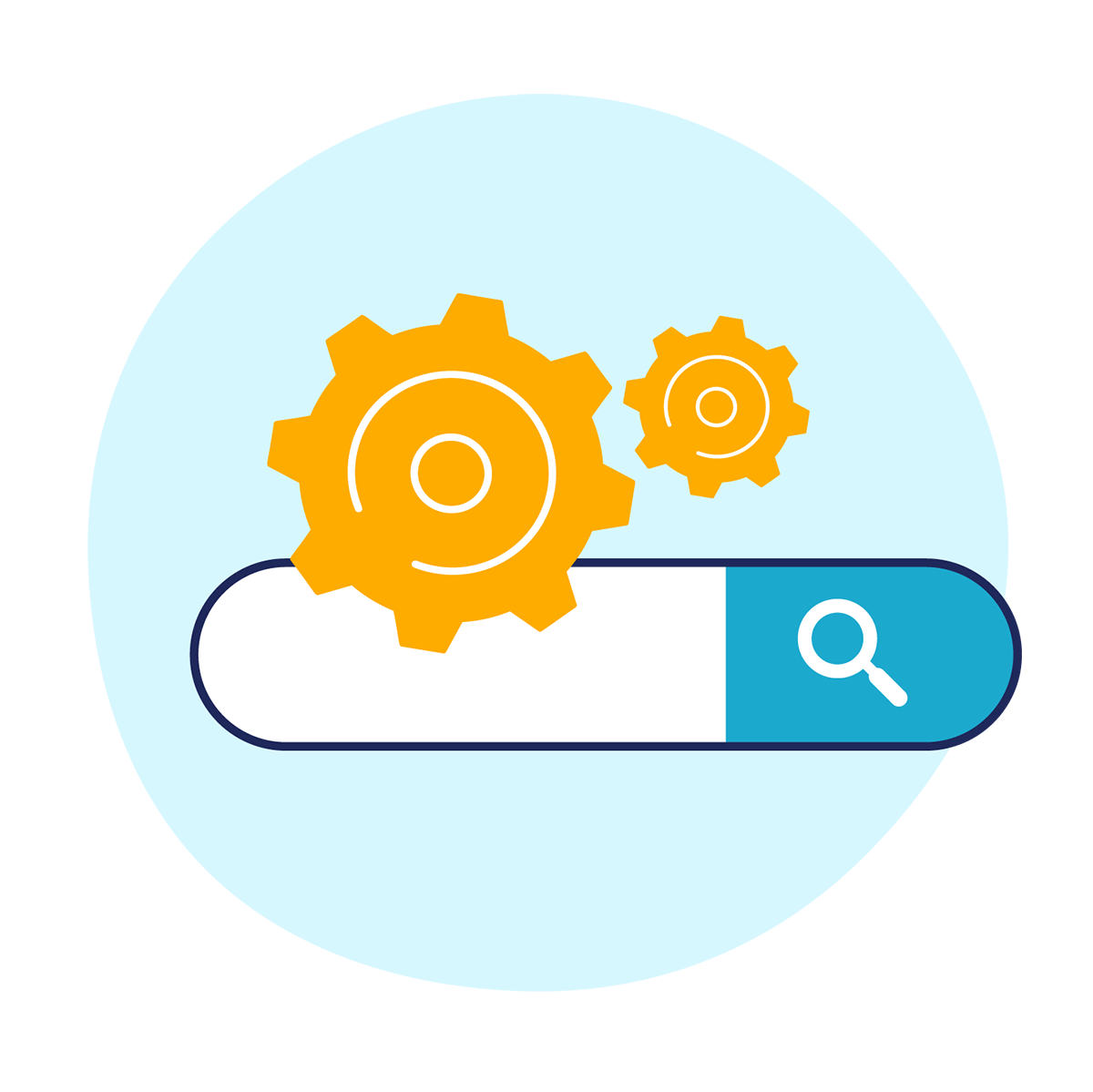 SEO On-Page Setup
After all your content is set up The key to building your influence by reaching more of your target audience and tap into the true potential of creating multiple streams of traffic! 
This bonus module is your solution to quickly setup on-page SEO to maximize the system

Tap into the true potential of creating multiple streams of traffic

Know that your Content Is Truly Making An Impact In Your Business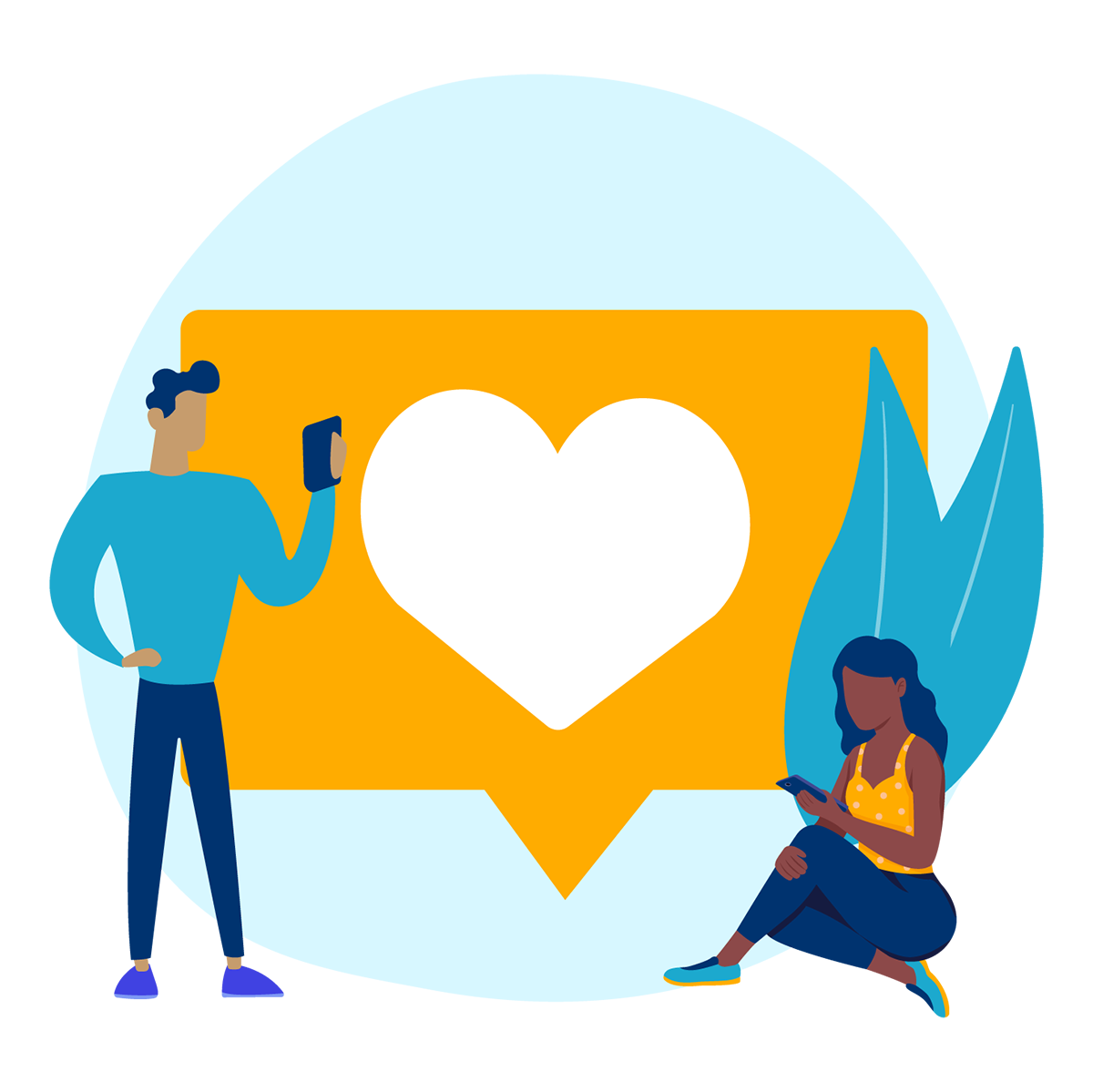 Organic Social Media Traffic Hacks
Finaly, we are going to share proven strategies on how to scale your business, hire a team and have even more time freedom!
This bonus module is your solution to optimize your social media pages for maximum lead generation.
Add Even More Additional Streams Of Traffic To Your System.
Scale Your Business, Hire A Team, And Have Even More Freedom.
BONUSES
Join the SEO Content Writing Machine and Get These Amazing Bonuses for FREE!
When You Get the SEO Content Machine You'll Get All Of These Bonuses For FREE!
By taking action today, I've also thrown in some awesome bonuses that will help you get even more from the SEO Content Machine.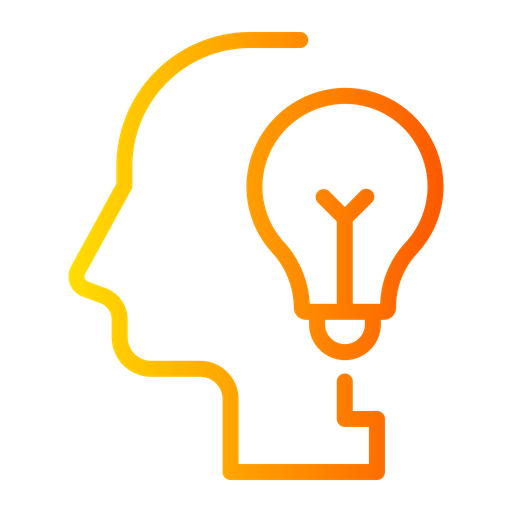 TPT Startup Academy Membership
This will give you lifetime access to all of our existing online workshops and courses, as well as future additions to the programme. You will have direct access to a team of mentors, experts, coaches and entrepreneurs who will give you additional support on your way to building the business of your dreams!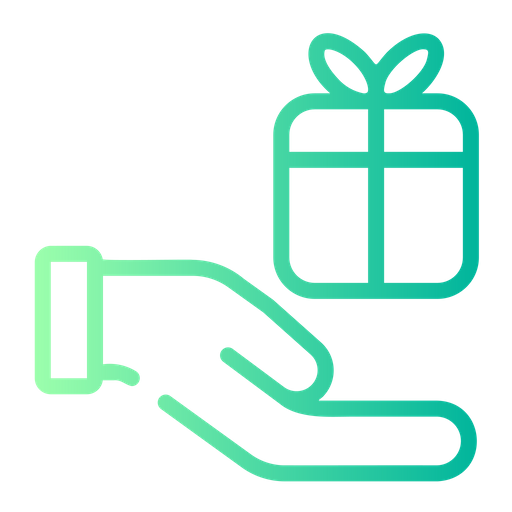 TPT Exclusive
VIP Access
You get Travelpreneur Tribe exclusive VIP access to all  of our future workshops, retreats and events – with bonuses and discounts included! – as well as access to all the online tools, resources, templates I use, along with admission to the Members-Only Facebook Group of like-minded entrepreneurs.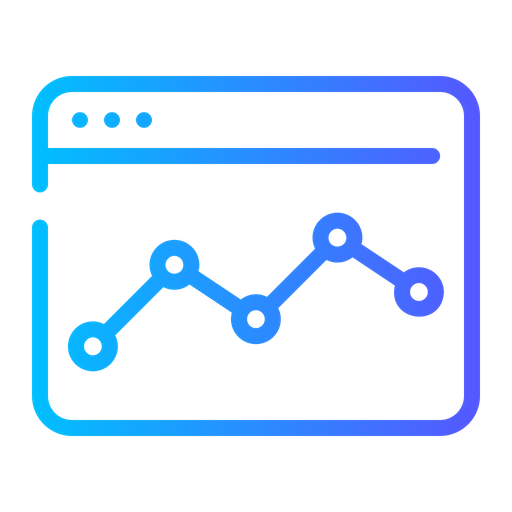 SEO Audit
Report 
SEO audit can help you improve your rankings in search engine results.This has the potential to make a huge impact on your company's most important goals, like increasing your leads and sales. SEO Analysis doesn't just point out errors, but gives you step by step instructions on how you can fix each of them so you can start ranking higer. 
WHO IS THIS FOR?
My Exclusive 1:1 SEO Content Writing  Machine Program will work if you:
Are an existing business owner with a website or a funnel already in place

Want to 10x the traffic to your website and funnels

Want to spend LESS time creating content and MORE time working with your dream clients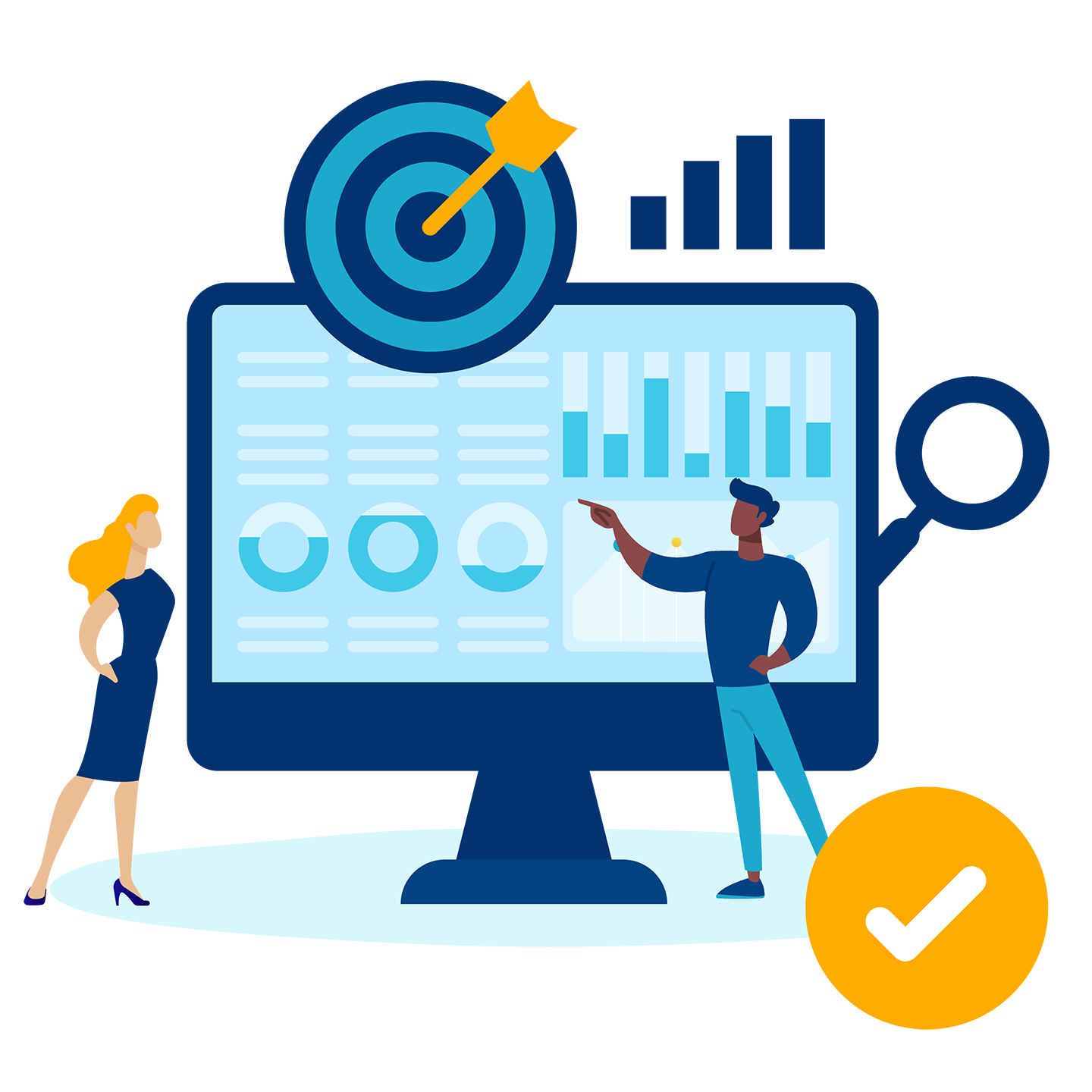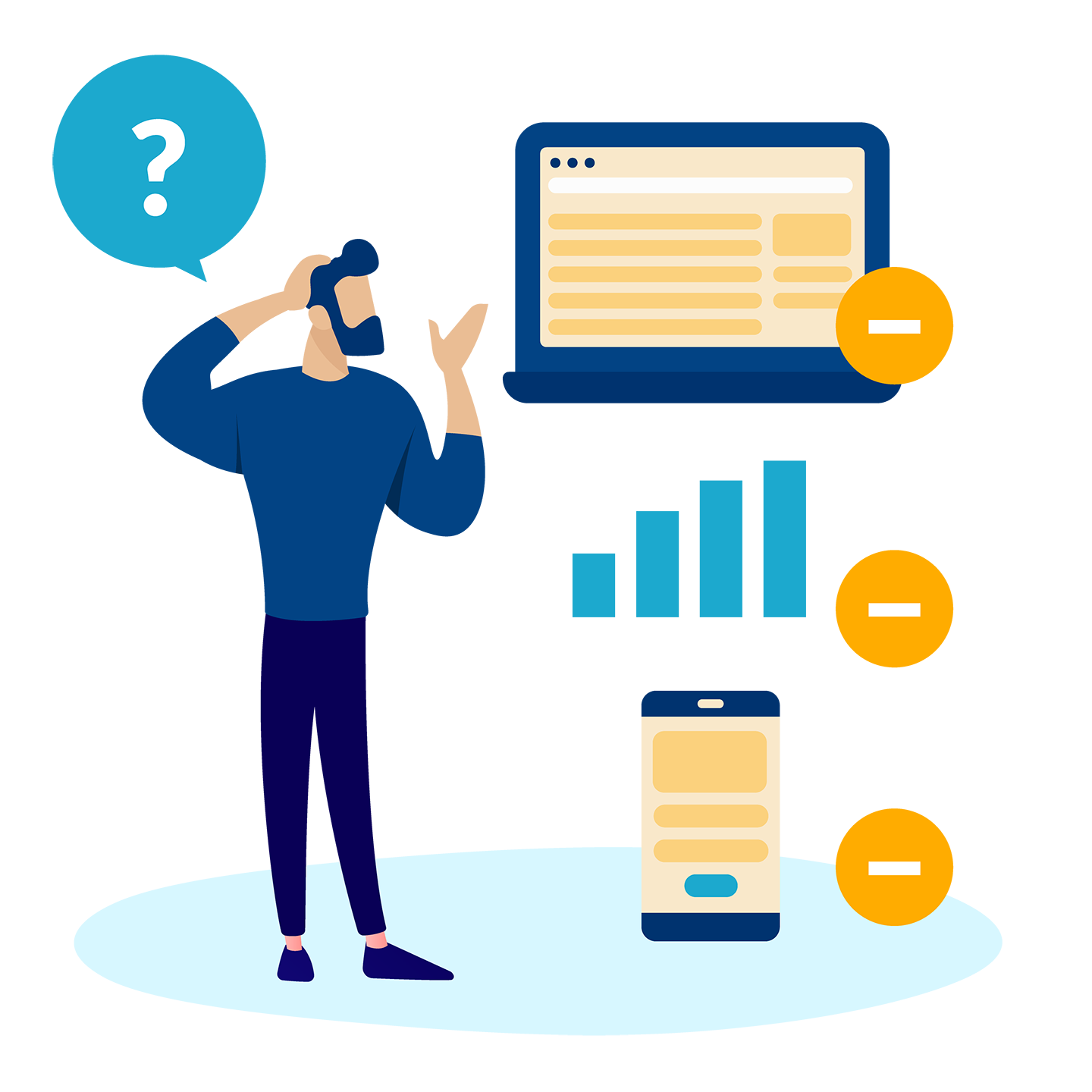 WHO IS THIS NOT FOR?
But the program is not right for you if:
You are a brand new business owner with no website or funnels in place

You are happy with the amount of traffic that you are bringing in at the moment and DON'T want to grow your business… 

You like to spend your time chasing clients instead of consistently delivering the content they desire
HELLO
I Eat, Sleep and Breathe the Systems that will Create Your Freedom!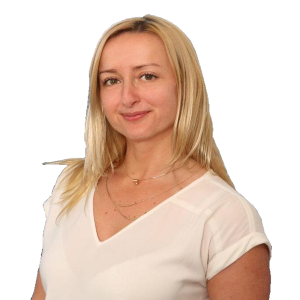 Hi, I'm Mia.
I am the CEO and Founder of Travelpreneur Tribe, a company focused on helping YOU – aspiring entrepreneurs – to turn your existing skills, passions, and expertise into a successful online business that you can run from anywhere.
As a seasoned operations expert with over 15 years experience managing technology, business, sales and marketing teams, I've created numerous highly successful systems in the corporate world – systems that YOU can start implementing today!
I have taken my passion for systems and created an action-focused SEO Content Machine that anyone can master and implement in a fraction of the time others take, putting you head and shoulders above the competition!
Let me teach you the skills to put your content creation and lead generation on auto-pilot and get a consistent flow of pre-sold dream clients today!
TESTIMONIALS
What people say about SEO Content Writing!
Hi there, I'm Mike. The founder of Best Option. 
We are a digital agency that focuses on custom wordpress websites. 
It's funny, SEO Content Machine should be named SEO for dummies, because Mia literally breaks it down step by step on how to get your website ranked in Google search for keywords that your clients are looking for to buy your services. 
Before taking this course with the SEO content machine, we missed great opportunities, because we could not properly service SEO for customers, so we could not charge for the service. 
SEO is a high ticket service, and if your agency is not doing it for your customers, it's going to be hard to charge a retainer. 
SEO content machine allowed us to do our first $25,000 website and got us a $2,500 monthly retainer with that client.
If you want to rank your own website or your customer's website, check out Mia's SEO Content Machine. It literally is just that. She shows you step by step how to make your own content machine that will automatically get you clients on Google. 
Best Option Co. Case Study
Increase Website Traffic & Conversions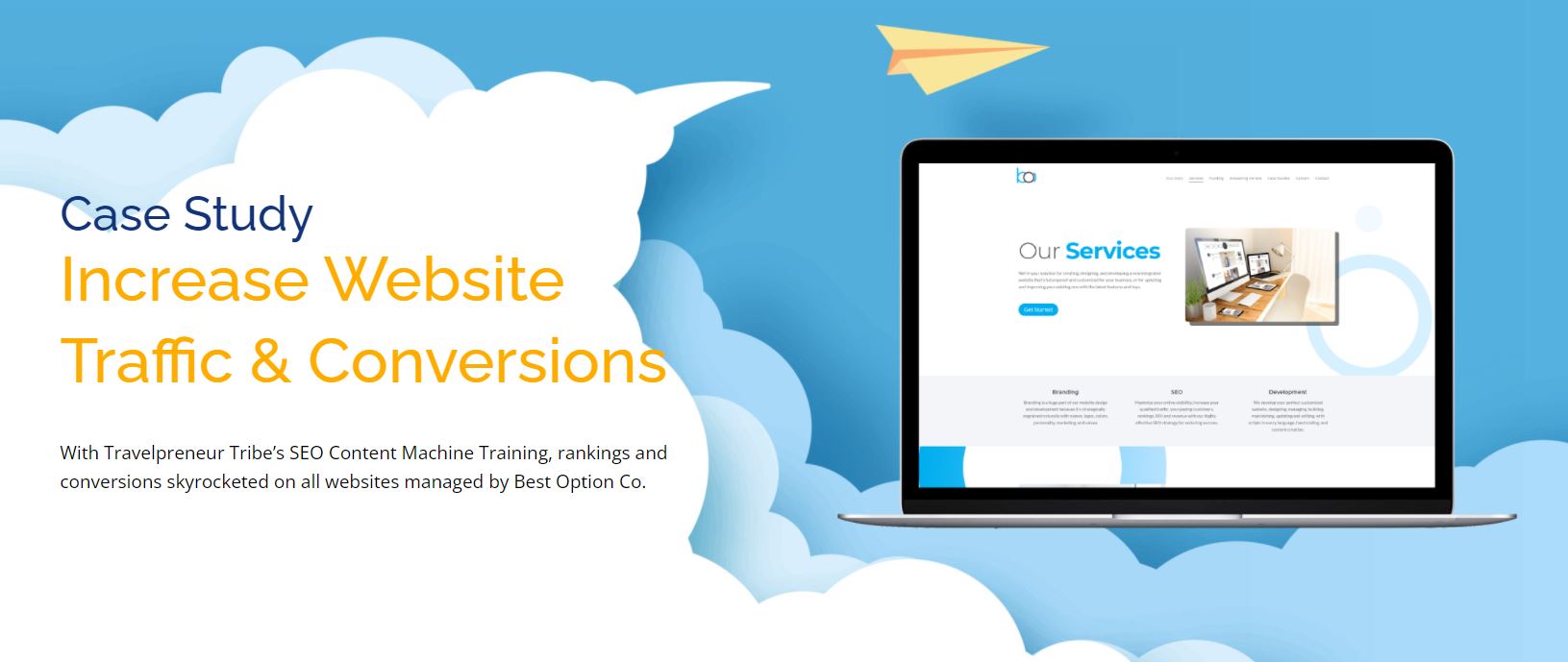 Easy as 1,2,3
Frequently Asked Questions
How do I know if I'm ready for this?
I'm gonna level with you. If you're still daydreaming about your business being profitable, then this isn't for you. But if you have a business and you're just not seeing your efforts reflected on your bank statement… then it is for you.
I would like to enroll but I am scared of making an investment
I understand. Making huge changes in your business carries a lot of emotional weight. But if you want to make significant advances in business, you need to be ready to invest in yourself – both financially and emotionally.
I would like to start but thinking now its not the right time
The fact that you are even considering SEO Content Machine tells me that the time is right for you to start scaling and bringing in a consistent stream of dream clients through organic website traffic.
How do I know this will work for me?
The secrets and strategies I will teach are ones that I personally use myself in every aspect of my business. I am not a coach who teaches and runs – I put my reputation on the line every time I create a program because I am that confident it will have a huge impact on my clients' businesses.
I would like to get started but I dont have the money
I want you to scale and grow in your business so much that I am offering my high-value program at a hugely discounted rate – and have even added an amazing payment plan option.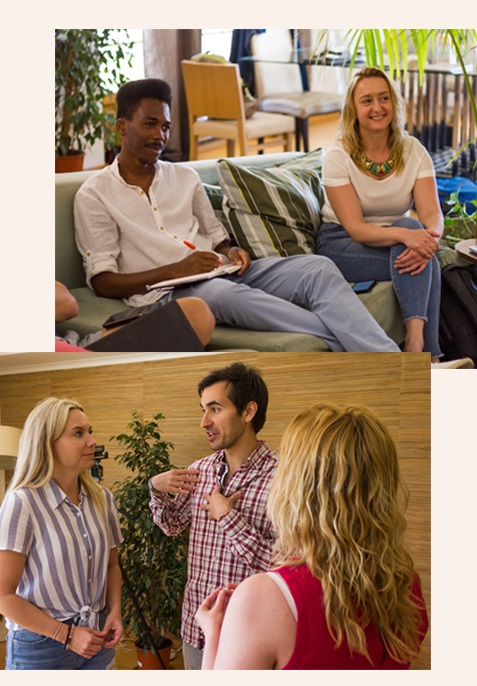 YOUR PAYMENT OPTIONS
You Need To Sign Up Quickly
My 3-month 1:1 SEO Content Machine coaching program is super popular, and because of the amount of intense SEO content writing I teach and the value packed into the program, I am only able to offer this to 12 people.
After the upcoming intake into SEO Content Machine, my prices will be significantly increasing to reflect all the value you will take away, so sign up now to reserve your space for this one-time price!
If you are ready to start seeing improvements in your business, then now is the time to work with me!
One-time payment
Pay in Full: $2500
3-month payment
Payment Plan: $900
Newsletter
Subscribe For Tips On How to Start An Online Business 
SEO Content Writing Made Easy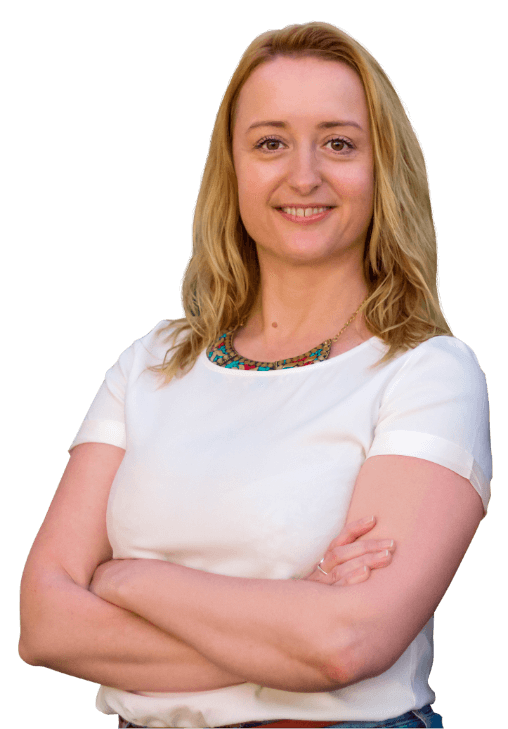 SEO Content Writing Made Easy