Key activities are a crucial part of any business model. They are the primary actions that an organization must perform in order to fulfill its business purpose.
To be successful, a company must carry out key actions that are primarily dictated by its business model. Key activities of the business model canvas are pivotal in an organization fulfilling its value proposition, reaching its customer segments, sustaining its customer relationships, and ultimately creating long-term revenue streams.
Key activities are different according to the business model of the organization carrying out the activity. For example, a manufacturer may produce products for other companies on a contract basis; in this case, production is one of their key activities.

But what are the 4 key business model canvas activities? Well, let's dive right in and find out!
1. Research & Development
Research and development (R&D) are one of the most important functions of any business as it sets out to answer critical questions relating to a company's future. The research and development department is required to liaise with all other functions of the company whether it be production, marketing, or sales.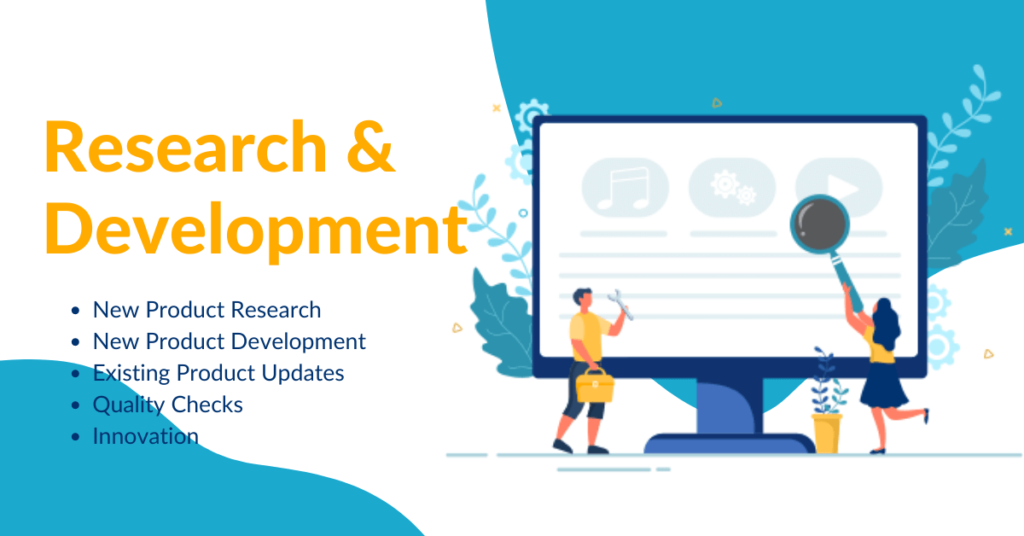 The typical functions of a research department are mentioned below:
New Product Research

: Before a new product can be produced, it must first go through the research and development department which will explore what the design of the product should be, the expected production costs, and how long it will take to produce sufficient amounts of the product. R&D also looks into how much customers want or need the product.

New Product Development

: the research phase naturally leads to the product being developed due to the results achieved from the research phase.

Existing Product Updates

: R&D must also look into existing products to see if they require an upgrade based on evolving consumer needs or new entrants into the product category in the market. These changes can additionally be attributed to product glitches that need resolving.

Quality Checks

: Companies can ask their R&D departments to conduct quality checks or they may require the department to collaborate with the Quality Assurance team since they are well versed in the specifications of the product and are ideal for evaluating whether all products are up to the quality standards set by the company.

Innovation

: The R&D team is also responsible for keeping an eye on innovations and new trends within the industry and ensuring that their product stays abreast of these trends.
 2. Sales and Customer Service
Sales and service play a key role in customer experience. They are the main ones responsible for customer loyalty, who will become a defender and divulger of your brand.
In addition to being the "front" team of the company, they are also the ones who respond to customer complaints and have the power and tools to circumvent the situation and seek client satisfaction.

Also, they can perform some administrative tasks such as registering and controlling client accounts, including new and old ones.
In order to establish the Key Activities of your business, it is important that you take a look at the related components, being able to point out which activities are fundamental to deliver value propositions, to maintain a good relationship with the customer, taking advantage of the distribution and to generate revenue streams.
3. Marketing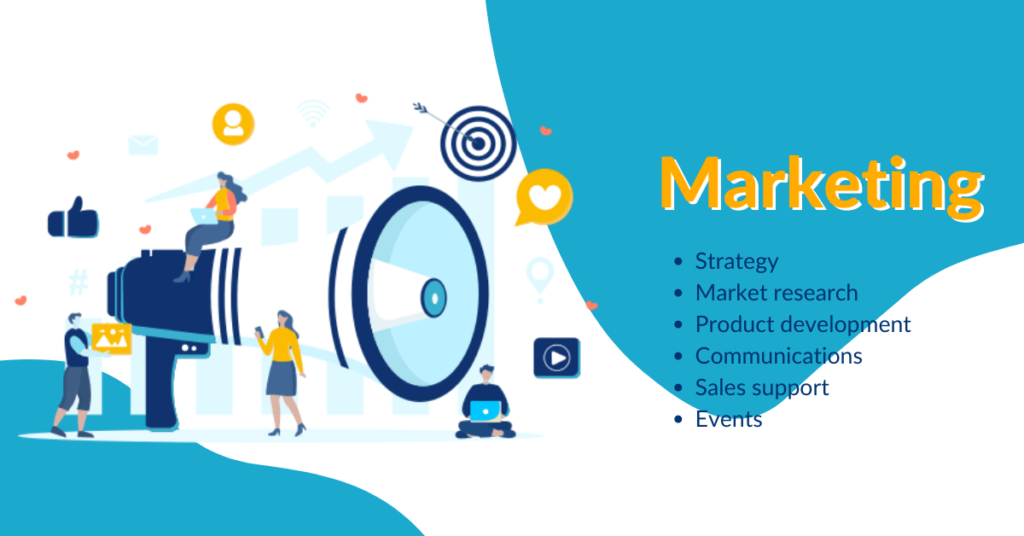 Marketing is the strategic planning process that defines how a company will accomplish its goals in the short and long term.
It is the department responsible for the growth and value propositions of the company. Among its functions, which can become Key Activities, are:
Strategy

: includes the design and implementation of marketing strategies based on the goals and missions of the organization.

Market research

: aims to be fully aware of the market as well as the strengths and weaknesses of the product, observing target audiences, and potential competitors.

Product development:

here marketing works alongside the development team. In this case, there is the identification of gaps in the market that can be fulfilled with the creation of a new product that meets this need.

Communications

: encompasses all communication about the product on the market, including press releases, advertisements, e-mails, etc

Sales support:

this is when marketing works closely with the sales team, providing customer leads and promotional materials.

Events:

involves the organization and execution of events, such as seminars, product launches, and exhibitions, among others, to which key and/or potential customers are invited.
4. Production
According to Business Model Analysts, it is one of the most comprehensive areas and therefore involves a number of typical activities that may become Key Activities. Such as:
Product selection and design: to start, you need to choose a product to be marketed, as well as its design. This combination is part of the company's Value Proposition and may be responsible for the success or failure of the venture.

Production process selection: Once the product has been decided, it is necessary to choose the production process that the organization will use, including suitable technology, machinery, and systems.

Correct production capacity: the organization needs to be aware of the expected demand for the product in order to determine the production capacity accordingly.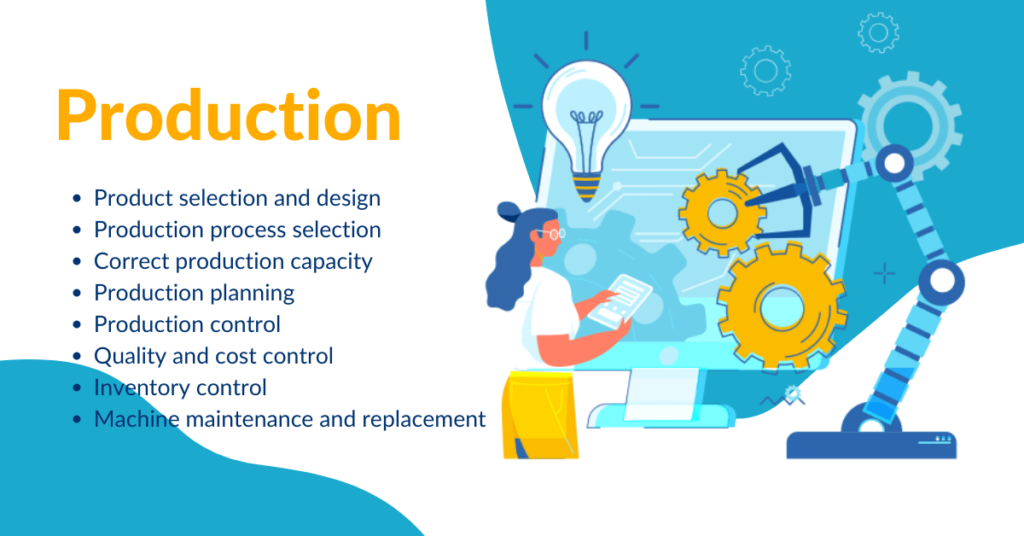 Both the shortage and surplus of the product can cause problems. Break-even analysis is the most popular tool among production managers to predict capacity.
Production planning: the goal here is to create a healthy, sustainable, and economical flow. Includes a schedule, with a specific calendar of activities, within the pre-established. hours.

Production control: it is the responsibility to monitor and control all production processes, correcting eventual deviations to ensure planned production.

Quality and cost control: involves continually improving the product while trying to reduce costs, to achieve a competitive price in the market.

Inventory control: inventory control is critical in a production-driven business. The focus is to avoid both overstocking, an excess of materials that will eventually be wasted, as well as understocking, which can delay production and result in late deliveries.

Machine maintenance and replacement: it includes everything that concerns maintaining equipment and machinery running in perfect condition so that there are no interruptions in the production chain.
Conclusion
In this article, we talked about the 4 key Business Model Canvas Activities. These are the most important actions your company must perform to operate successfully.

Before you go, I want to offer you something. It is a program with which you can Create A Consistent Flow of Pre-Sold Dream Clients and 10x the Traffic to Your Website through SEO Content Writing.
With SEO content machine, you'll learn how to:

Get a consistent flow of pre-sold dream clients who are attracted to you time and again

Spend less time creating and more time working with dream clients

Be seen as THE expert in your industry and build your brand authority 

Multiply your content creation efforts to create more streams of organic traffic

Make more income and impact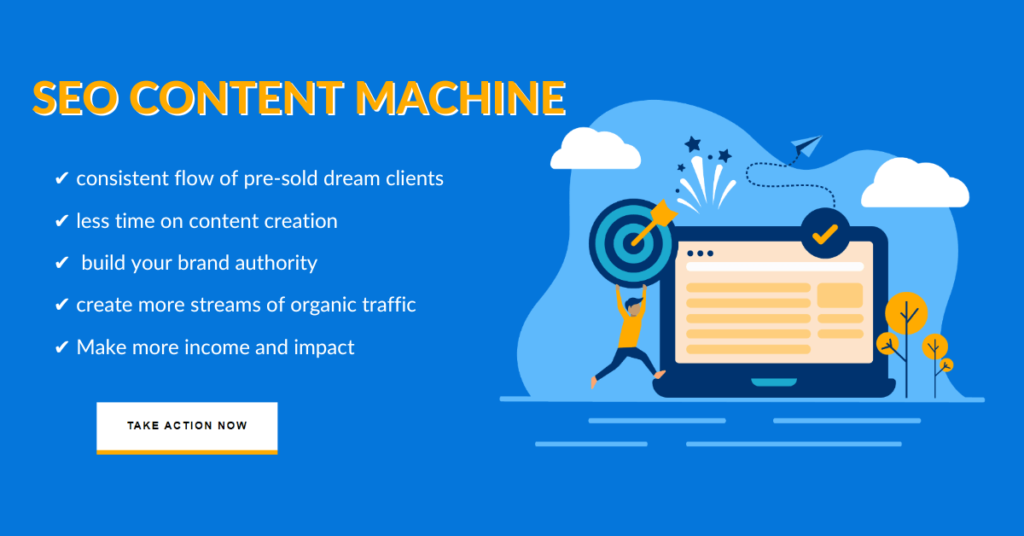 You can read more about it here.
Now, I'd love to hear from you.
Have you ever tracked any of these metrics?
I want to know about your journey. Let me know in the comments below and as always feel free to contact me!