In this article, we are going to discuss some Travelpreneur Business Ideas for you to start making money as a travelpreneur.
I know a lot of you want to start a business but don't know where to begin. Don't worry because we're going to take a look at the Top 10 Travelpreneur Business Ideas To Start Making Money Now.
Are you ready? Let's dive right in then!
a. What makes a travelpreneur business: the pros and cons 
A travelpreneur business is a venture whether it is full-time or runs as a side hustle, that you can start and operate using your own home base of operations wherever that might be.. A few businesses, especially those that sell online and don't buy and hold lots of inventory, can even be run on the go, without the need to be bound to your home.
But as always, there are pros and cons to consider when deciding whether this type of business is right for you.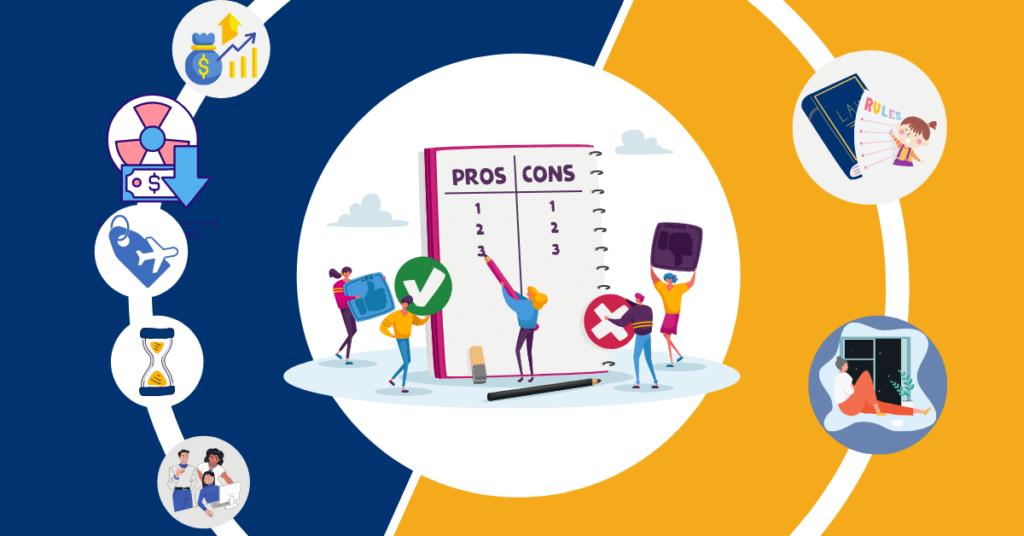 i. Pros 
Having a  low-cost business can have fewer overhead costs (such as warehousing fees for example), plus it can have potential tax deductions you can claim.

You also have the option to sell products or services locally and internationally.

Flexible work-life balance, which is ideal for the travelpreneur lifestyle,  or for example, you're a stay-at-home parent

You can create a family business where your relations or your spouse can chip in as needed.
ii. Cons
You'll still need to comply with any regulations that pertain to the business you want to start (for example if you plan on working from anywhere in the world, you'll need to have a visa for the country you'll be starting your business).

Working as a travelpreneur can give you a lot of freedom, but it can also be lonely as we discussed in our previous article [link]. This might be challenging if you enjoy being around other people.
b. Best business ideas to get you started 
     i. Start a Bookkeeping Business
I know what you are thinking. Bookkeeping? What in the world is that and how does one get started with it? Believe it or not, bookkeeping is one of the best business ideas to start. In fact, Shopify Blog has a great article about it which you can read below:
If you're good with numbers, an at-home bookkeeping business can be the way to go. There are plenty of free resources, like this YouTube guide from a bookkeeper who successfully started her business from home, that can teach you how to land your first customer. 
Setting up a home bookkeeping business can be broken down into three general steps:
Registering your LLC 

Marketing your services

Generating return customers
The average bookkeeper's salary is around $45,000 in the US. But as a freelance bookkeeper, you stand to earn more as you increase your rates and build your customer base. To do this though, you first need to file paperwork to establish a limited liability company or LLC.
Be sure to bookmark our in-depth guide on how to start an LLC so you don't miss any steps along the process. Our small-business accounting guide can shine a light on the creation and maintenance of small business books if you're just diving into the world of bookkeeping. 
As far as marketing your services, social media can be a great place to start. Businesses like Zeal Bookkeeping are great examples of how to leverage platforms like Instagram to reel in a customer base. 
As you win more clients, it's important not to get too caught up in the creation of a brand or an overly complex website. In the beginning stages of any business, what matters is what revenue you can generate to fuel your growth.
     ii. Start A Life Coaching Business
This is another great business idea for entrepreneurs. If you have experience navigating career, personal, and social transitions successfully, put it to good use as a life or career coach. Many of us are looking for guidance in our careers, and finding someone with the time to mentor us can be somewhat challenging.
Remember that life coaches are able to offer clients hands-on training and advice they need to make serious moves in their personal and professional lives. After all, everyone needs some uplifting advice from time to time and that includes a Travelpreneur.
     iii. Start a Social Media Management Business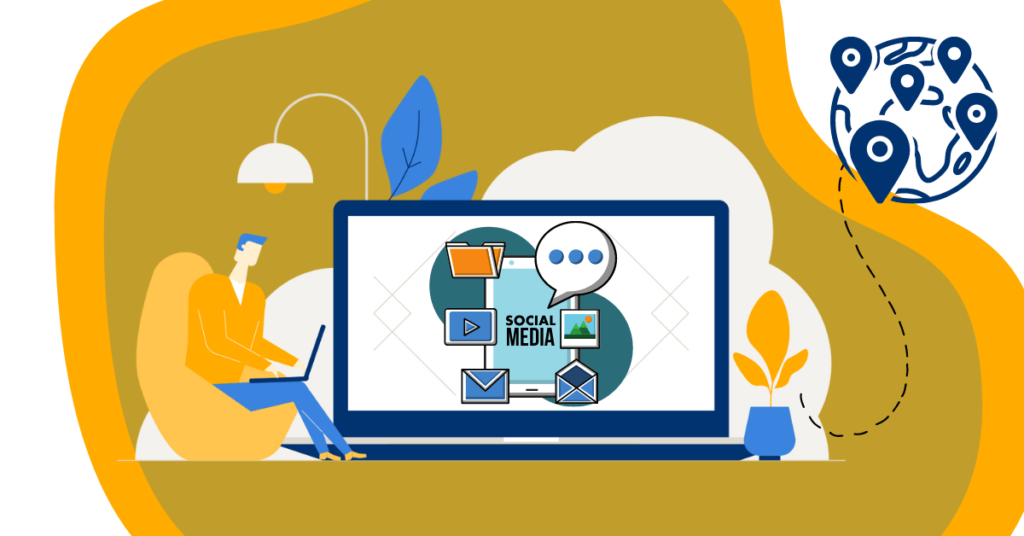 Social media management is another great idea for starting a business as a travelpreneur. Hubspot offers a great detailed explanation about becoming a social media manager.
As a social media manager, you can use your skills to manage the social media accounts for companies and even individual people. Influencer marketing has become more common and many influencers rely on marketing agencies or employees to help them run their social channels.
     iv. Start Virtual Assistant Business
I know what you are thinking. Virtual Assistant? What is that and what does it have to do with Travelpreneur business ideas? Let me explain:
When busy executives reach a point in their careers where they can't manage all the calls, emails, appointments and other responsibilities on their plates, that's where you come in. As a virtual assistant, you would use your phone, email, computer skills and any number of online tools and applications to handle their online calendars, schedule appointments and meetings, make reservations, set up reminders, organize events  and more.
If you're the type of person who color-codes their planners and sends out Google calendar invitations for coffee dates, then being a virtual assistant could be a fun and fulfilling job, and guess what? You can do it from home.
     v. Start Copywriting Business
Copywriting might seem to you as a silly idea for starting a travelpreneur business. After all, what does it have to do with the Travelpreneur lifestyle? Well, goodfinancialtrends offers a great explanation about it

These writers put together promotional materials for businesses, including ads, websites, newsletters, commercials, direct mailings, and many others. Copywriters generally have a degree in advertising, marketing, English, or communication, but an excellent writer can do a great job copywriting.
While you can work as a copywriter for someone else, the fact that the bulk of this work can be done online makes it perfect for someone who wants to work at home. The hardest part of starting a copywriting business is getting the first few clients lined up. After that, you should be able to get more work through referrals and networking.
     vi. Become a Social Media Influencer
I'm sure that you know what a social media influencer is. But how do you become one and what does it have to do with starting a business as a travelpreneur.
Smallbiztrends offers a great explanation about it. Let's take a look:
Social media is another tool you can easily access from basically anywhere, especially with the prevalence of mobile apps. And if you're able to build up a fairly sizable and influential presence on certain social media platforms, you can offer your services as an influencer and work with brands to share unique content with your audience from a beach in Hawaii or a ski lodge in Aspen, Colorado.
     vii. Start Α Consulting Business
Let's say that you have some significant experience in or knowledge of a specific subject, then a great business idea is becoming a consultant. Perhaps you have a knack for SEO, or have led multiple sales teams to success. Identify your expertise and market yourself as a consultant and charge the going rate. In that way you can start earning money and start your own travelpreneur business
     viii. Start Graphic Design Agency 
Businesses are always in need of graphic designers to help them convey information visually through logos, advertisements, blogs, websites, and others.
While it is possible to be a self-taught graphic designer, most have either a certification or a degree. Owning such can help you a lot with not just the skills but with the overall workload itself.
Other than the cost of design software, this business has very little overhead and can be done anywhere with a dedicated computer.
If you have the type of graphic design skills businesses need and you have the resources to buy the software you need to get started, this might be the best Travelpreneur business idea for you!
     ix. Become A Freelance Writer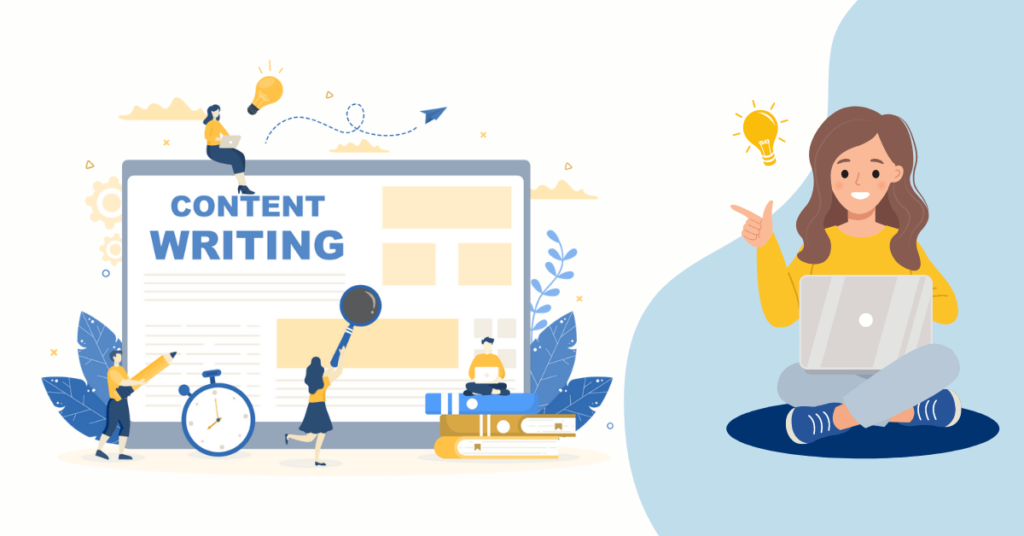 Let's take a look at what nerdwallet has to say about it:
If you're a great writer, then you could make a great freelance writer. And best of all, freelance writers work from all over the world. Whether you want to sit in your neighborhood cafe all day or country-hop all year, this job could apply to you.
Of course, successful writers need to have a firm grasp on grammar and tone, superb editing chops and the ability to do their own research and synthesize content that they might be unfamiliar with. It could help if you become an expert in a few different fields, like technology or small-business finance, and it's always important for all freelancers to know how to market themselves and network with potential customers.
You might be asked to write anything from a blog post series to an industry white paper, website copy or email newsletters. The more you're familiar with, the better off you are.
And finally, don't forego the possibility of writing your own e-books to sell on Amazon and similar websites. With basically zero publishing costs and low design costs, this is another way your writing can benefit your bank account directly. (You could even write an ebook about freelance writing — the possibilities are endless.)
     x. Start a Travel Planning Business
What a great business idea to start the Travelpreneur lifestyle!
I know that you're probably thinking that the time of the travel agent has passed, but people are still looking for those with a knack for more nontraditional travel coordination. If you always plan the perfect vacations complete with beautiful hotels, the ideal location, and a bevy of delicious restaurants lined up for every evening, consider advertising your services as a more modern approach to travel planning
c. Find the best business idea that works for you 
So we've talked about some Travelpreneur Business Ideas on how to start making money, but what if none of these business ideas works for you? What if you don't see yourself running any of these types of businesses?
Well, there's no need to worry because we've got you covered. Did you know that there's a free guide to define and visualize your key business activities? And here's the best part: It's completely free!
With the Business Model Canvas, you can actually visualize, design, and update your business model as you go. It helps you identify key elements of your business like Key Resources, Key Activities and even Revenue Streams.

Be sure to get your free template and bring your business idea to life!

PS.
If you're a fan of videos then be sure to check out our YouTube video explaining all about it.
The bottom line 
In the end, you don't have to choose between traveling and running a successful business. There are plenty of Travelpreneur businesses that you can run while traveling like the ones we mentioned in this article.

I am curious to hear your thoughts about it. Did you find this article helpful? Has any of these business ideas ever crossed your mind? And if so, what made the most sense to you and did you ever try to make these ideas a reality?
Let me know in the comments below!