Business model canvas. I'm sure you have heard about it here and there. But what exactly is a business model canvas? What are the key benefits of creating a business model canvas?
In this article we are going to discuss 7 Key Benefits of Creating a Business Model Canvas. Stick until the end of the article and I'll have a free gift for you!

Are you ready to get started? Let's go then!
1. Customer Relationships
What is the first key benefit of creating a business model canvas? Simple. It's all about customer relationships
Let's face it. Loyal customers are the most crucial thing in a business so you must establish excellent relationships with customers. It requires close and intensive supervision to communicate with customers. Like, asking customers back about the product itself. In addition, you also have to build good relationships, because loyal customers are the most important and crucial thing in the business world.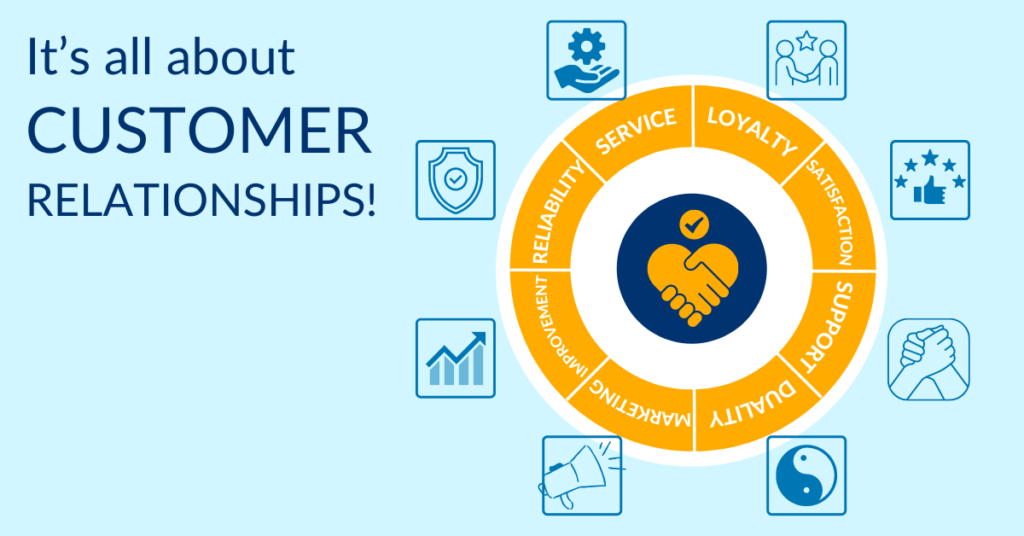 Customer relationships will help you get clear on what type of relationship you have with your customers. How do your customers interact with you from the moment they get interested in your offer, to the time they make a purchase? Is the communication strictly online?, is there a dedicated person or a team to manage your customer relationships?
2. Reduces the risk of failure
The next benefit of creating a business model canvas is the reduction of failure.
The business model canvas can help you with the steps required to take your idea to market. Connecting the dots between your value proposition, your customer segments and revenue streams, is a good input to your marketing strategy. You have the edge over your competitors who are immersed in the lengthy pages of the business plan.
3. Revenue Streams
This is all about how your business makes money. What are your customers willing to pay for and how does that add up to your revenue? For instance, if you are a coach, are you offering online training materials, 1:1 coaching sessions, for your services? 
Revenue stream is an income from the business or business that you run, which is related to where the funds come from such as production sales, investments, and so on in order to get sustainable funds.
This is a very important thing in the business model canvas because, It is all about how you are planning to make money with your business!
4. Speed & Agility
The fourth key benefit of creating a business model canvas is speed and agility. Get2growth offers an excellent explanation about it. Let's take a look: .
The key principle of the BMC is to concentrate on quality rather than quantity. It is not an exercise in filling boxes (ala the SWOT), or creating a document with pages and pages. Rather, it is about determining the key inputs to each building block.

As Steve Jobs once said, "I'm as proud of what we don't do as I am of what we do." The BMC's construct is simple and focused, hence quick to get started with, develop and iterate. It is a living document that should be tested and re-worked over time, fostering an agile mentality of planning, verification and iteration.

At any point it is purely a set of hypotheses that need to be tested and validated with actual customers; as Steve Blank famously quoted "No business plan survives first contact with a customer." The BMC is fluid and progressive in this respect.
5. Gain competitive advantage.
This is another major key benefit of creating a business model canvas.

Flowable has a great explanation about it. Let's have a look:

It can lead to a significant competitive advantage for an organization that has invested the time and effort to document, simulate, constantly refine, and improve its business processes.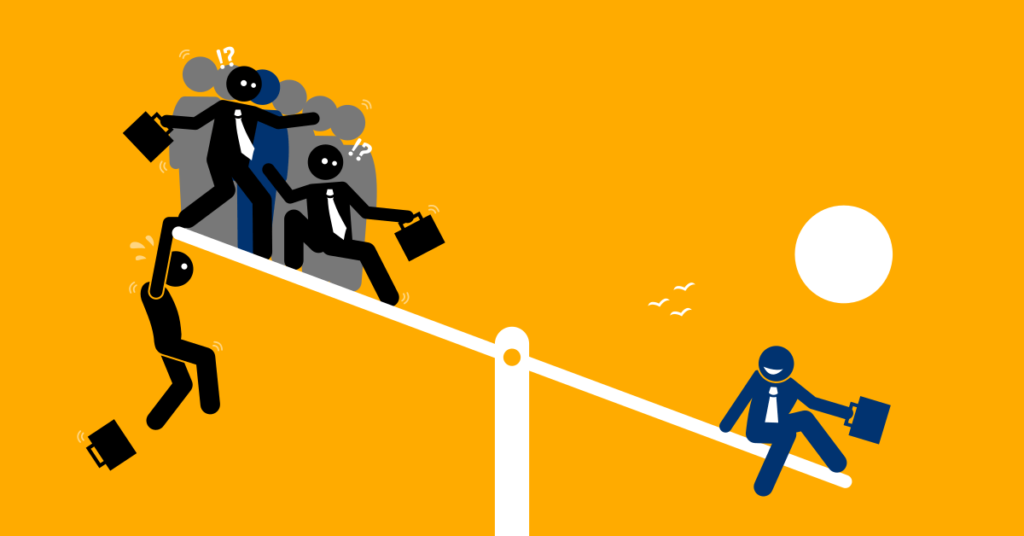 A business that has aligned its operations with its strategy, is agile, has control over its processes, runs efficiently, and has a well-trained staff, is likely to be performing at its best.

Sounds awesome right?
6. Customer Segments
Marketing91 offers a great in-depth explanation about it. Let's have a closer look:

It is crucial to understand and define key customers or the target audience. The company sets out to achieve its value proposition (products and services) based on them and their needs. The target audience needs to be categorized based on their attributes like the age group they belong to and their needs and demands.
The customer segment should also focus on the number of people who constitute a segment. This will give a micro as well as the macro perspective of one's business.
7. Cost Structure
The last key benefit of creating a business model canvas is the financial structure. What  the process of going in and out of costs for your business to run. You can manage costs efficiently in order to minimize expenses.
Cost structure will help you define all the costs and expenses that your business will incur. Are your costs fixed or variable? You should ask yourself how do your key activities drive your cost structure? If there are any cost components that are not directly linked to your key activities, I would go back and see if these costs are really necessary.
And now you are done with mapping out the first version of your business model canvas.
But remember this is a living and breathing document that you can update as you are creating your business. If one thing does not work, you get to test another and update your business model canvas, so you always have a one-page view into your most important business activities you need to focus on.
Conclusion
So in this article we analyzed the business model canvas and its key benefits. By now you should be able to give a much clearer picture about using the business model canvas. If you take advantage of it, it can become a great advantage for your business.

Now that you stayed until the end, I have a gift for you. It's a guide to visualize your business activities.It's your very own Business Model Canvas. This can help you start your business before you even start your business. It can go a long way to make sure you have everything covered before you even begin. And guess what? It's completely free!
Yes you read right. There is no catch or hidden fees. I have made it completely  free so you can benefit from it.
With the Business Model Canvas template you can actually visualize, design and update your business model as you go. It helps you identify key elements of your business like Key Resources, Key Activities and even Revenue Streams.

Be sure to get your free template and bring your business idea to life!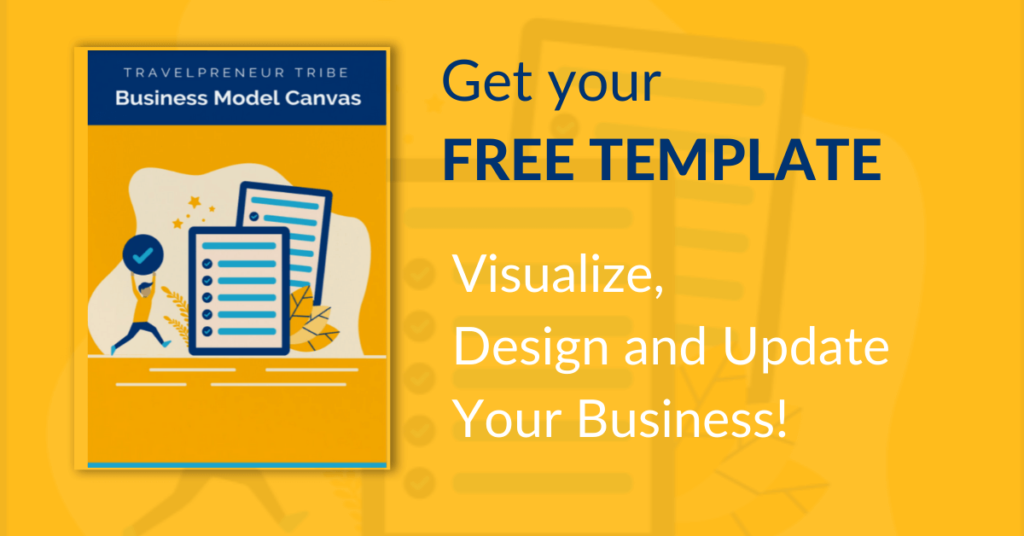 PS.
If you're not a big fan of reading long articles (and just skipped to the bottom for the free gift -no hard feelings-) then be sure to check out our YouTube video explaining all about it. After you are finished be sure to follow Travelpreneur Tribe for more exclusive videos.
I am curious to hear your thoughts about it. Did you find this article helpful? Have you ever thought about creating a business model canvas? And if so, did you try it out? How did it work out?
Let me know in the comments below or you can always reach out to me directly here to get in touch,and I will be more than happy to help you out.