How to successfully start an online business. A lot of people wonder about that. Because let's face it, starting your own online business can be a huge challenge. It's not the same as starting a brick-and-mortar store where you need a lot of capital to invest in the property and the products. Starting an online business, you don't need to worry about any of this. You can start with just a small amount of capital. This blog will discuss different ways how to start an online business and what you can do to succeed.
Decide the type of your online business
What is the first step on how to successfully start an online business? Simple. Decide what type of business you're starting
According to 99designs,

Before embarking on the journey of building an online business, it's essential to determine the right type of business that suits you. There is a wide variety of online business types available, each with its own unique opportunities. Here are five common types of online businesses to consider: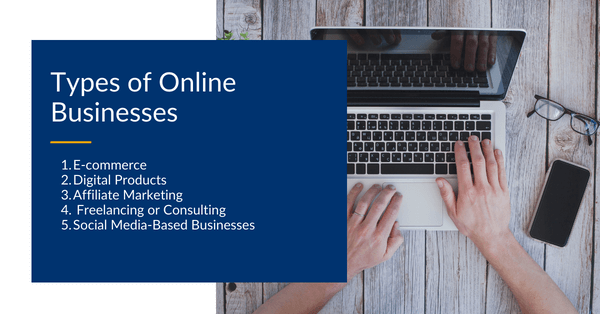 E-commerce
If you have physical products to sell, setting up an e-commerce shop can be a lucrative business model. You can leverage online platforms to reach a wide customer base and sell your products directly to them.
Digital products
Beyond physical goods, you can also create and sell digital products online. Examples include ebooks, educational courses, software, or design templates. Selling digital products allows for scalability and potentially higher profit margins.
Affiliate marketing
If you don't have your own products to sell, affiliate marketing offers a viable option. With affiliate marketing, you can promote other people's products or services and earn a commission for every sale generated through your referral.
Freelancing or consulting
If you possess an in-demand skill, establishing a freelance or consulting business can be a rewarding path. You can offer your expertise in areas like graphic design, writing, marketing, or coaching. Online platforms provide ample opportunities to find clients and showcase your portfolio.
Social media-based businesses
If you have a substantial following on social media platforms such as Instagram, Facebook, YouTube, or Twitch, you can leverage your audience to build a social media-based online business. This can involve brand partnerships, sponsored content, subscription groups, or offering premium content to your followers.
Once you have determined the type of business you want to create, it becomes easier to develop a comprehensive strategy to bring your vision to life. Remember to align your chosen business type with your skills, interests, and the needs of your target market for the best chance of success.
Conduct market research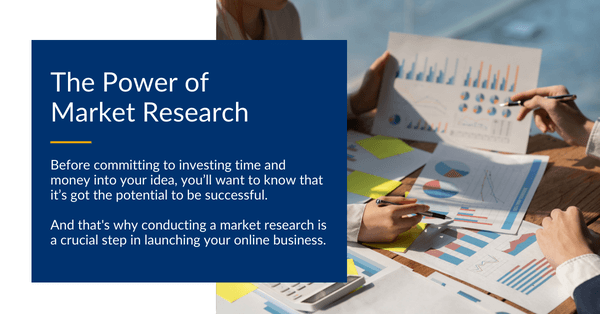 If you're serious about starting an online business, it's important to take some time away from the keyboard and reflect on what it is that you're going to be doing.
You most likely have already come up with an idea for your online business. However, if you're still in need of inspiration, your first step should be to try looking for a need.
Ask family, friends, peers, and forums whether there are any services, products, or content that they'd love to be able to access on the internet, but haven't been able to find.
Similarly, you should think about your own experiences. Has there ever been a time when you'd searched for something online, but hadn't come across a good enough result?
Before committing to investing time and money into your idea, you'll want to know that it's got the potential to be successful.
Validate Your Business Ideas
Getting your business idea up and running can feel overwhelming, considering the multitude of activities involved. However, breaking down these tasks into smaller, manageable pieces can help alleviate the sense of being overwhelmed.
One of the main reasons why business ideas fail to materialize is the lack of testing to determine whether there is a demand for the product or service among customers. Consequently, individuals end up investing significant amounts of time, money, and resources into building their business, only to discover later on that there is no interest in what they are offering.
To ensure the success of your idea and transform it into a profitable business, the most crucial step is to validate the interest of potential customers and their willingness to pay for your product or service.
You can read more in our blog on  How to Validate A Business Idea
Analyze Your Competitors
To gain an understanding of your industry and outperform your competitors, it is essential to identify your top 10 rivals, and thoroughly analyze their content, SEO strategies, and social media presence. During this research, your primary goal should be to identify areas where you can excel and make improvements. Here is a step-by-step approach to help you achieve this: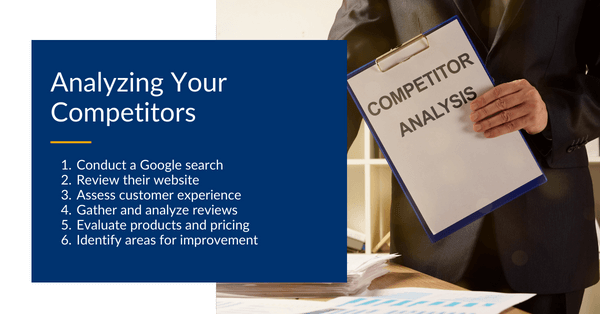 Conduct a Google search.
Begin your research by using Google to identify companies that operate in a similar industry or offer similar products/services. Look for overarching business ideas related to your niche.
Review their website
Once you have identified potential competitors, delve deeper into their websites. Analyze the products they sell, their product descriptions, and whether they are building an email list. Pay attention to the methods they use for contact and signing up.
Assess customer experience
To gain insight into the user experience, sign up for their newsletters, subscribe to their blogs, and follow them on social media platforms. Explore their content and interaction with customers. Take note of the overall user experience and identify any unique features they offer.
Gather and analyze reviews.
Investigate their product reviews and company reviews. Take note of any complaints or issues raised by customers. By examining these reviews, you can understand the strengths and weaknesses of your competitors' offerings and identify areas where you can improve.
Evaluate products and pricing.
Examine the products or services your competitors are offering, how they address customer problems and challenges, and how they package and price their offerings. This analysis will help you identify potential gaps in the market or pricing strategies that you can capitalize on.
Identify areas for improvement.
After completing the analysis, you will have gained valuable insights into your competitors' strategies. Now, it's time to assess your own work and identify areas where you can make improvements. By comparing your findings with your own business practices, you can pinpoint specific aspects that need enhancement. Aim to identify at least five key areas for improvement based on your analysis.
By following this systematic approach, you will gain a solid understanding of your top competitors and their strategies. This knowledge will empower you to make informed decisions and enhance your own business practices to gain a competitive edge.
Select a Good Business Name
As we mentioned in our previous blog, the next step on how to successfully start an online business is to make sure that the name you want to use for your company or brand doesn't already exist. 
It is important to know if another entrepreneur has already taken your business name and to find an available business name before you start your own business. 
A good thing to do before you start your online business is to search both the availability of the business name within the NUANS database and the Domain system to ensure the name is viable under both registrant systems.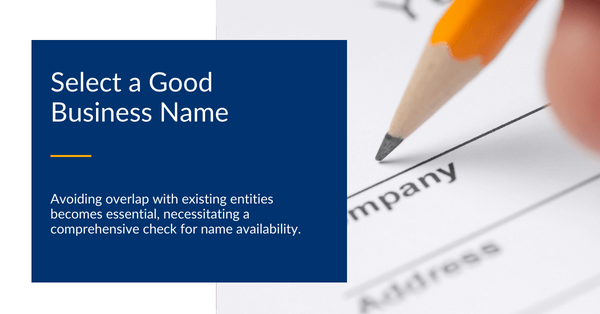 Creating a user-friendly website
A user-friendly website is essential to the success of any online business. It helps you attract and retain customers and ensures that they have a positive experience with your brand.

To create a user-friendly website, there are several key factors to consider.
First, make sure your website is easy to navigate and has a clear hierarchy of information.

This includes organizing your content into categories and subcategories and including clear calls to action that guide users through the sales funnel.

Additionally, ensure your website is optimized for mobile devices, as more and more users are accessing the internet from their smartphones and tablets. 
This includes using responsive design and optimizing your website's load time for mobile users.

Finally, ensure your website is visually appealing and reflects your brand identity. Use high-quality images and videos, and make sure your website's design elements are consistent with your other marketing materials.
Understand Customer Problems
You need to understand the problem your customers are having by starting market research and get behind your customers' wants, needs, and desires. You need to identify your target market and know to whom exactly you are selling.
Your job is to research the market's problems, needs, and desires. You need to get outside or your own head because you're not your customers.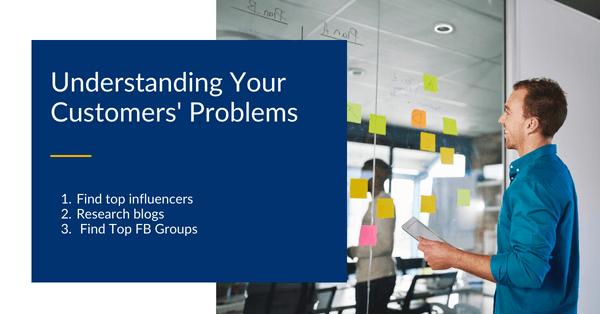 Here are a few things you need to do to get you started:
Find top influencers 
Find the top 10 influencers in this niche. Who are the gurus and the leaders? Who do other people look up to in this niche? Check out their social media profiles. What things are they saying? What things are getting the most likes?

Research blogs
Read the top 10 blogs in this niche and see what they have in common. Look at the most popular post on those blogs and check the comments sections. What are people saying? What are people agreeing on and what are they mostly complaining about

Find Top FB Groups
Find the top 10 FB groups related to that niche. Start doing research and see where there are the most members in the group and start joining these groups. Start looking at the posts and members' comments.
Keeping up with industry trends and changes
The world of online business is constantly evolving, and it's essential to stay up-to-date with the latest trends and changes in your industry. This includes attending industry conferences or events, following relevant blogs or publications, and networking with other professionals in your field.

Additionally, make sure to experiment with new tools or technologies that can help you improve your marketing strategies and stay ahead of the curve.
Finally, be willing to adapt to changes in your industry and adjust your strategies accordingly. This may include pivoting your business model, rebranding your company, or launching new products or services to stay relevant and competitive.
Conclusion
Starting an online business is no joke. It can be challenging to start your online business and maximize its potential. In the end, the way to maximize your business potential is by asking the right questions. What do you want your business to look like? What do you want to offer? What kind of environment do you want to create? How do you want to be able to share your work with the world? What do you want to be able to do in your business that you can't do now?

The answers to these questions will help you make the best decisions for your business so that you can get to where you want to go.

Thank you for reading; we are always excited when one of our posts is able to help businesses like yours.
Before you go, I want to offer you something. It is a 6-month 1:1 Coaching program that helps you grow your business to get more leads, make more sales, and change the world.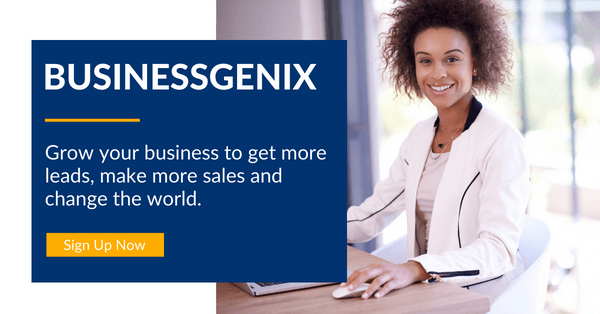 We know that it's not easy to grow a business—you've got to be willing to put in the work, and that can be scary. But that's why we exist. At Businessgenix, we're here to give you the support and accountability you need to keep growing and succeed.
Our weekly coaching calls will help you set goals and track your progress towards them. Our weekly accountability checks will remind you exactly how far along you are in reaching those goals. And our daily support from myself and my team will keep us connected throughout the week so we can answer any questions or concerns that come up as they arise.
It's time for you to take charge of your own success—we're here to make sure it happens!
You can read more about it here.
Now, I'd love to hear from you.
Did you find these steps on small business marketing helpful?
I want to know about your journey. Let me know in the comments below and as always feel free to contact me!