Starting your own business is a scary thought, one that requires a lot of hard work and dedication. However, the successful businesses that we know today have all had humble beginnings. This blog will highlight the things you can do to help you start your own business.
Finding your online business idea
The first step in starting an online business is finding the right idea.

This might seem daunting, but with a little creativity and research, you can discover a niche that suits your interests and has the potential for profitability.
One approach is to identify your passion and hobbies. What are you truly passionate about? What do you enjoy doing in your free time?

Think about how you can turn your hobbies into a business. For example, if you love baking, you could start an online bakery or a blog sharing your favorite recipes.
Another approach is to identify problems or needs in the market. What are people looking for? What solutions are they seeking?

Conduct market research to identify gaps in the market and find opportunities for your online business. You can use online surveys, forums, and social media to gather valuable insights.
When you have collected a few business ideas, it's time to put their potential to the test. You should be aware of factors such as market demand, competition, and profitability.

Look for a unique selling proposition (USP) that sets your business apart from the competition. This could be a unique product or service, exceptional customer service, or a niche market that is currently underserved.
Validating Your Business Idea
 Now that you have a potential business idea, it's important to validate it before investing time and money into building your online business. 
At Travelpreneur Tribe we have just the program for validating your business idea.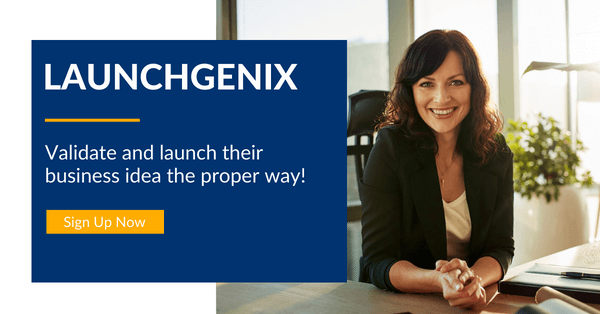 Launchgenix is a 3-month 1:1 coaching accelerator program for anyone who wants to learn how to validate and launch their business idea the proper way. It is specifically designed to help you validate your business idea BEFORE you even start building your product or service.
At the end of the course, you will have a profitable business idea that you can take to the market. And not only that, but you will have a clear understanding of how to successfully pre-sell your digital product or service to your IDEAL audience.
It STOPS you from wasting your time, money, energy, and resources on building a business that WON'T ever sell.
Creating a business plan
Business plans have long been a critical document for new businesses. What are the best practices and data that can help you create a winning document, that will help your business get the funding you need and be certain your venture lasts?
You should have a plan in order to get yourself organized and, to be certain that you have some type of viable commercial potential.
If your purpose is to raise funding, and your startup isn't going to go anywhere without, then make sure you take time out to create it and relate in today's fundraising environment.
Creating a business plan shouldn't be complicated. Plus, you don't have to have a business or accounting degree to put together a great business plan!
Every business plan needs to cover 7 essential topics aka business plan format such as Executive summary, target market, and sales and marketing plan. You can read more about it in our previous blog where we discussed 7 Key Steps To Create A Business Plan!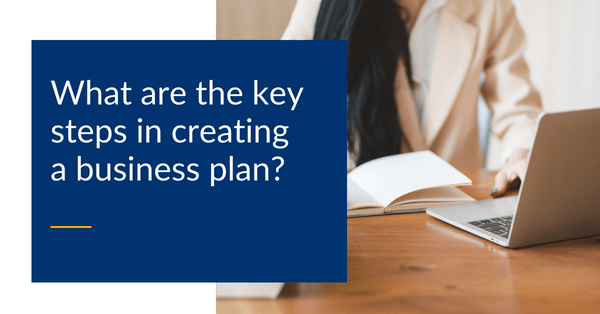 Build an online presence
As we have explained in our previous blog, building an effective online presence is essential for growing your business as it gives your company access to local, national or international customers who are searching and shopping online.
Visitors from all over the world can drop by, browse and buy. A good way to get noticed online is to occupy an online presence with a business website. It can be an online shop for customers to make online purchases or it can be a resource to educate and engage your potential customers before they make their purchases.
Whether you have an offline store or an office that operates exclusively online, having a website is an opportunity to tell customers about your products, services and if done perfectly, to grow your sales.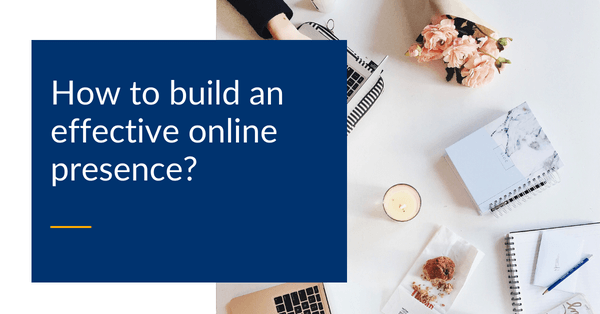 Choose and register a domain name
A domain name is the address of your website. It's what people type into their browser to get to your site. 
The next step in how to start an online business is to register a domain name. 
Once you have chosen a name for your new venture, it's time to register it with a domain registrar. 
There are many different types of domain registrars out there on the web, including GoDaddy, Namecheap, Hover and more. 
It's best to choose one based on price (some registrars have lower prices than others), but also make sure they offer what you need – such as email hosting and SSL certificates.
Establish a Social Media Presence
As Hotstinger mentions, eCommerce marketing strategies like social media marketing are great for growing your customer base when you are starting your business.
With many popular social media platforms like Facebook, TikTok, Instagram, and Twitter, you should choose the most suitable one for your new business.
Given the different functions, user engagement differs on each platform. For example, Instagram is more popular with users under 35, while many people use TikTok search to look for products. Therefore, you will need specific strategies for each platform you're using. These strategies might include incorporating valuable small business marketing tips to effectively engage your audience and promote your products or services.
Alternatively, create multiple social media accounts to reach your target audience better. However, this will take more time.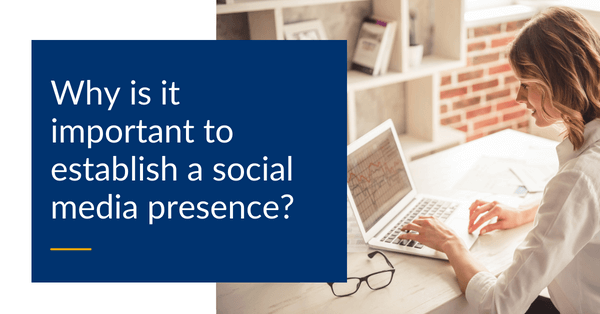 Managing and growing your online business
Now that your online business is up and running, it's time to develop a marketing strategy to promote your products or services and attract customers. 
Start by identifying your target audience and understanding their needs, preferences, and buying behavior. This will help you tailor your marketing messages and strategies to effectively reach and engage with your potential customers.
One of the most effective marketing strategies for online businesses is search engine optimization (SEO). This involves optimizing your website and content to rank higher in search engine results pages, driving organic traffic to your site. 
Research and incorporate relevant keywords into your content, optimize your meta tags and headings, and build high-quality backlinks to improve your search engine rankings.
In addition to SEO, you should also consider implementing other digital marketing tactics such as social media marketing, email marketing, and paid advertising. 
Social media platforms allow you to reach a wider audience, engage with potential customers, and build brand awareness. 
Email marketing is a cost-effective way to nurture leads, build relationships with your customers, and promote your products or services. 
Paid advertising, such as pay-per-click (PPC) campaigns, can help you reach your target audience quickly and drive traffic to your website.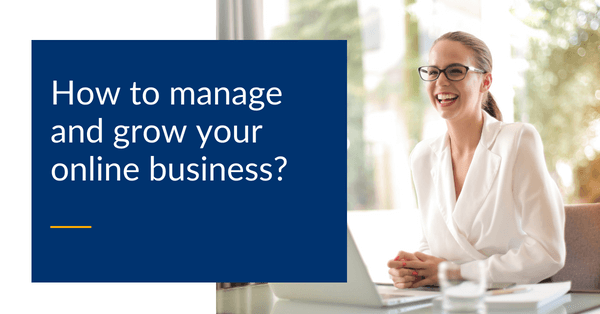 Check for permits and licences
According to Nolo, states, counties, and cities all have their own permit and license requirements for different types of businesses. You will need to check with the appropriate agencies for your business location to see what is required.
You should also see if you are required to register a fictitious business name for your business. Depending on the nature of your online business and what type of business entity you choose, you might want to look into buying business insurance.
Conclusion
That's it! We hope you enjoyed our post on how to start a business. We really think that these are the most important steps you need to take when starting a business, and we hope that you were able to take away some useful information from our blog post! If you have any questions or comments about this post, please leave a comment below, and we will address them in the comments section of this post. 
If you have any other questions or concerns about raising your prices, please contact us anytime here.

Thanks for reading, and we are always excited to hear from you!
Before you go, I want to offer you something. Businessgenix is a 6-month 1:1 Coaching program that helps you grow your business to get more leads, make more sales and change the world.
We know that it's not easy to grow a business—you've got to be willing to put in the work, and that can be scary. But that's why we exist. At Businessgenix, we're here to give you the support and accountability you need to keep growing and succeed.
Our weekly coaching calls will help you set goals and track your progress towards them.

Our weekly accountability checks will remind you exactly how far along you are in reaching those goals.

 And our daily support from myself and my team will keep us connected throughout the week so we can answer any questions or concerns that come up as they arise.
It's time for you to take charge of your own success—we're here to make sure it happens!