Online business startup. I'm sure a lot of you had the idea at some point to start an online business. But what does it take for a business startup?
In this article, we're going to look at 7 simple steps in order to help you kickstart your online business. If you stick to the end, you'll find a helpful link in order to create a profitable service-based business.
Sounds good? Let's go then!
1. Choose your business model.
Before you even start your online business you need to decide on the type of model your business is going to be. 
M AtiQul Hakim offers a great explanation on this. Let's have a look:
 There are three general categories of eBusiness as described below:
Business to Consumer (B2C)

Business to Business (B2B)

Business to Government (B2G)
B2C involves the online sales of goods, services and the provision of information directly to consumers.
B2C can be the main business activity (also referred to as pure-play) or can supplement an existing business.
B2B refers to the online exchange of products, services or information between businesses.
This type of eBusiness is growing at a rapid rate. The volume of B2B transactions is higher than that of B2C transactions.
B2G involves the exchange of products, services, or information over the Internet between businesses and the government.
Some organizations specialize in business-to-business (B2B) activities by providing e-business services across the supply chain or in parts of the supply chain such as e-procurement, logistics, stock control, ordering, payments, and distribution. E-business also includes the organization of collaboration platforms that allows different organizations to share information and knowledge for mutual benefit, i.e. the organization of e-marketplaces that bring organizations together for buying and selling products and services or providing an online business support service.
The most high-profile types of e-business involve those that sell products or services to customers. The business-to-consumer (B2C) sector has attracted the highest number of entrants including some of the most successful e-business ventures like Amazon.com, eBay, and FriendsReunited. The latter two also incorporate a consumer-to-consumer (C2C) element to their service by bringing consumers together for specific purposes.
No matter what eBusiness model you choose—B2C, B2B, an intranet for internal use, or an extranet for strategic external entities, as your business partners— you must fashion the requisite computer application(s) in order to pursue eBusiness opportunities successfully.
2. Build an online presence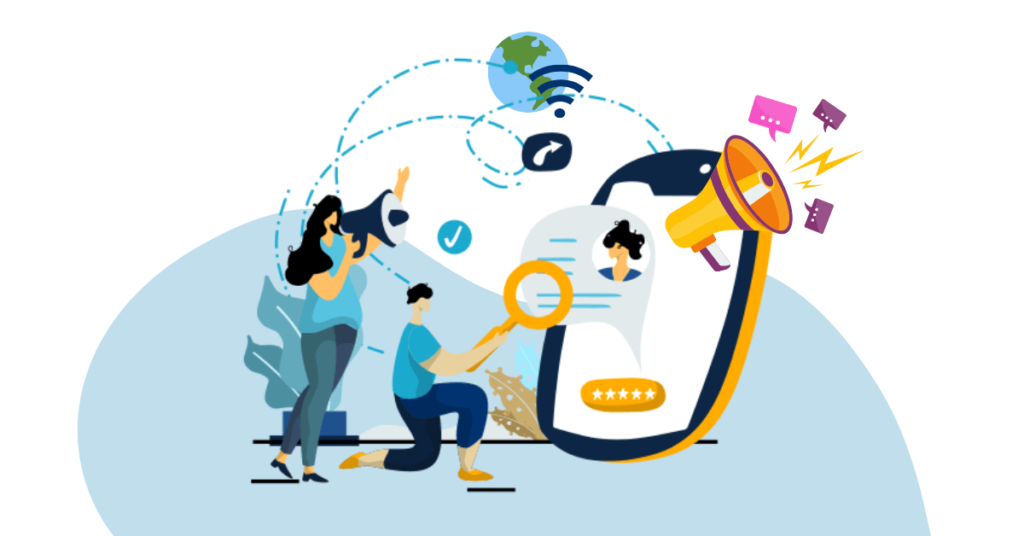 This is the second step to the online business startup.
Building an effective online presence is essential for growing your business as it gives your company access to local, national or international customers who are searching and shopping online.
Visitors from all over the world can drop by, browse and buy. A good way to get noticed online is to occupy an online presence with a business website. It can be an online shop for customers to make online purchases or it can be a resource to educate and engage your potential customers before they make their purchases.
Whether you have an offline store or an office that operates exclusively online, having a website is an opportunity to tell customers about your products, services and if done perfectly, to grow your sales..
3. Choosing your business name
Since you're operating online, not only will you want to register or incorporate the business name but you will likely be registering a domain to build out your website. 
It is important to know if your business name has already been taken by another entrepreneur and to find an available business name before you start your own business
A good thing to do before you start your online business is to search both the availability of the business name within the NUANS database and also search the Domain system to ensure the name is viable under both registrant systems.
4. Find your niche
Now that you have determined your personal skill set, you can apply those skills to a certain niche. 
A niche is defined as "a comfortable or suitable position in life and employment." This is the part where you align your skills and your passion. 
Do you love networking and making connections?

Do you like developing marketing strategies for startup companies so that they can develop into successful businesses? 

Do you like writing about travel or the latest trending topics?

 Are you location independent and want to teach others how to be as well? 
By finding your niche; you will be able to work in a state of flow, where work doesn't feel like work but rather something bigger than yourself. People describe working in a state of flow, is the key to happiness at work.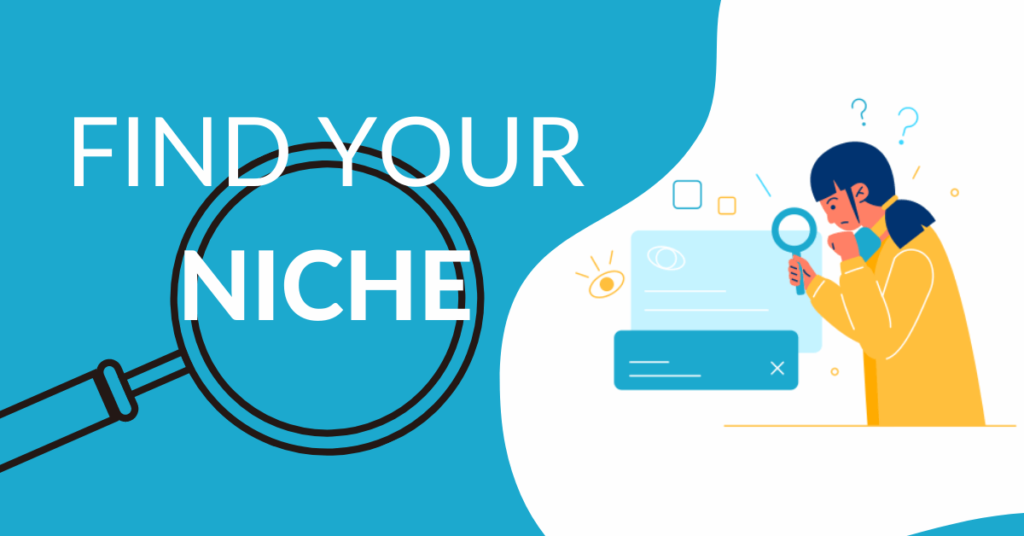 5. Comply with online business legal regulations
This is another very important step in starting an online business.
Startup offers a great in-depth explanation about it. Let's have a look:

As an online business, there are several legal regulations you'll need to comply with:
General Data Protection Regulation (GDPR):



Having come into effect in May 2018, GDPR gives consumers more control over their personal data and says businesses must be entirely honest and consensual in their use of data
Under GDPR, online businesses must ask for explicit consent before processing customers' data. They must also be transparent about how they will use it, give customers the right to access the data a business holds about them, and comply with requests to have it removed.
And this is a regulation with real teeth – as the VinciWorks guide to GDPR in 2022 points out, the likes of Amazon, WhatsApp and Grindr have all received big GDPR  fines in the last few years.
Privacy and Electronic Communications (EC Directive) Regulations:



These regulations concern electronic marketing and also address the use of cookies (data files that enable website owners to track what users are doing), and prevent them from being used for illegitimate use .
If your site uses cookies, you must:
Inform website visitors that you're using cookies
Tell users how to turn your website's cookies off
Ensure your privacy policy explains how cookies are being used
Odds are that you've visited a website since 2012 – in which case you'll have encountered a pop-up informing you that cookies are in use.
You can install a 'Cookie Law' plugin to make sure this happens on your own website, and some web builders like Wix have this built into their platforms so all you need to do is click to enable the cookie banner that lets users accept or opt-out.
6. Create content for customers
Let's take a look at what Ontario Business Central has to say about it:
Many businesses overlook the importance of blog writing to increase their exposure and to gain authority for any given topic. Not only does this content help with your SEO rankings in search engines and driving traffic to your online store, but it also helps provide answers and useful content for customers. When you're operating solely online, it can sometimes be more challenging to communicate with customers looking for answers.
If your customers would benefit from video explanations or demonstrations of your products or services, you may want to consider creating a YouTube channel. Sometimes it's much easier to demonstrate, rather than explain in words, how a product works or how your services are done.
Providing content can help them find search results with the answers they're looking for and can also drive traffic to your website and online store. And, when you're more helpful in providing information, you help to validate your business and are seen as a trusted authority in your field. This can help you turn potential customers into loyal repeat customers. If you can't seem to find the time to create content or you don't feel like you can do it yourself, there are always freelancers available to create the content for you on sites such as Upwork and Truelancer – where you can search for and hire Canadian freelancers.
7. Know your strengths and determine your skill set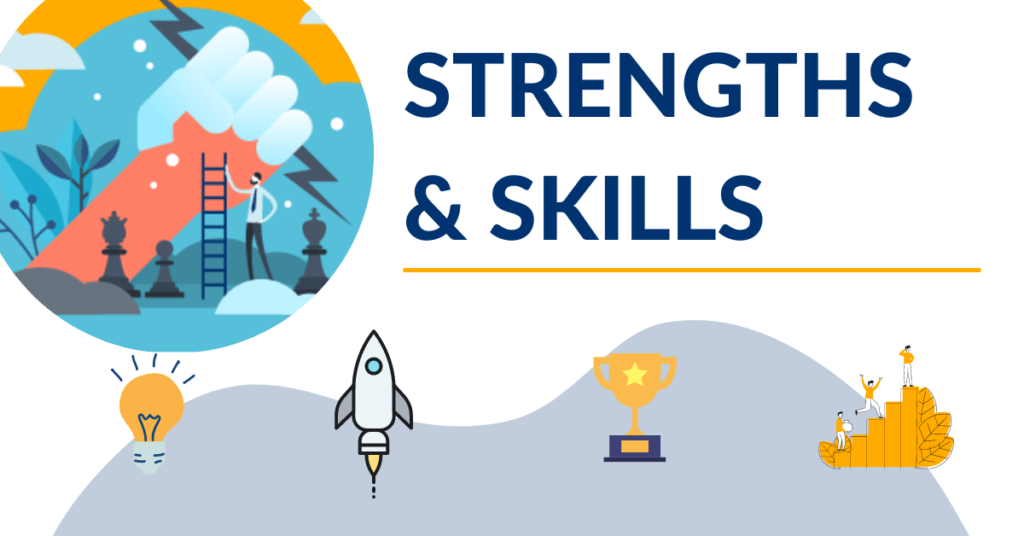 This is the 7th and last step in having an online business startup.
Take some time to reflect on the jobs you have had in the past and ask yourself.
 What skills did you learn that could be transferable?

 What tasks did you enjoy doing the most? 
Let's take an example here: Let's say that you were an accountant who worked for a firm, could you coach people on how to get the most back in their tax returns or how to file taxes abroad?
If you were an administrative assistant who specialized in the organization of files and important information, could you help other business owners and entrepreneurs to stay organized as well? 
Are you good with computers and research? Make a list of the skills you have obtained. There are numerous opportunities to apply the skills you have learned to your online business idea and determine which route to take.
The bottom line 
Now we've covered the steps you'll need to take to start your own online business, it's time to actually do it. In other words, it's time to begin building your own online business. I am also curious about your thoughts about this. Did you find this content useful? Were there some steps that you maybe did not consider taking before?
Creating the Most Profitable Service Business
So we have talked about some of the things that are required in order to start your online business. But what about using these things in a successful way? Well, I have a proposition for you.

Businessgenix is a 6-month 1:1 Coaching program for anyone who wants to start a service-based business from scratch, by pivoting what you already know and love into a profitable online business you can run from anywhere in the world.

At the end of the course, you will have a profitable business idea that you can take to the market. And not only that, but you will have a clear understanding of how to successfully pre-sell your digital product or service to your IDEAL audience.
It STOPS you from wasting your time, money, energy, and resources on building a business that WON'T ever sell.