Learning how to get backlinks for your website can help you jumpstart your brand, with no investment upfront.
The idea seems quite simple: Simply ask a site for a backlink.
However, sometimes these requests get lost in an overflow of emails. For example, did you know that the average person receives around 90 emails a day alone? Other times, requests get ignored or flat-out denied because they aren't high priority.
So then, what do you do?
You have to create a backlink request that is impossible to ignore or turn down.
But why are backlinks important you might wonder. Backlinks are a component of how Google ranks websites. The number of backlinks you actually need to land on the first page of Google results is enough to make most marketers give up. Even lower positions like the 10th or 11th have over 30.000 backlinks. That's why you should begin right away.

In this post we're going to dive in on getting backlinks for your website and how to create dofollow backlinks.
But before we dive into how to get backlinks for your website let's first look at something else.

What does Google want from backlinks?
Let us first talk about the quality guidelines you should keep in mind.
Examine the difference between the quality versus quantity of links.
"Any links intended to manipulate a site's ranking in Google search results may be considered part of a link scheme and a violation of Google's Webmaster Guidelines."( more on what these guidelines are here)
When you see an offer as low as five dollars for 25,000 top SEO links with guaranteed results, run away. This is not good news!
Do not ever use those services. Google will ban your site faster than you can say, "What happened"

Another thing to keep in mind is that  all links are not created equal, so make sure you're looking for the best ones to add to your site.
To do this, you should  find the Domain Authority (DA) of inbound links to your competitors' websites.
An excellent tool to check out where your competitors get their high-DA links is Open Site Explorer.
Make sure you have a high standard of content quality.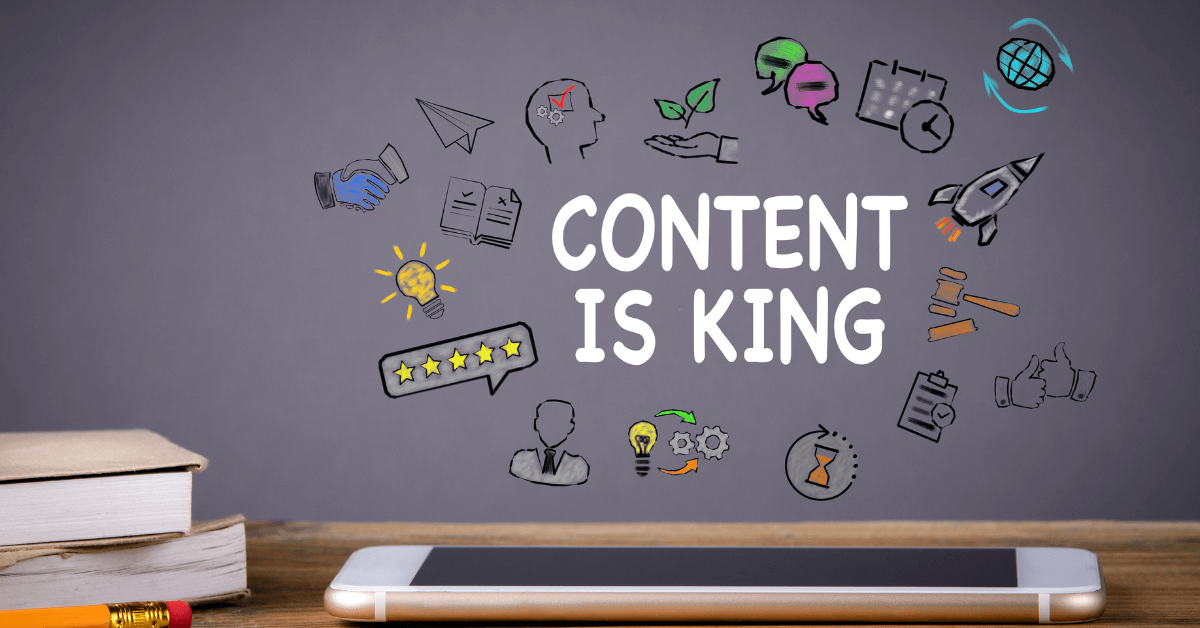 High-quality content is just as important as high-quality links.
While the two overlap, let's spend a second discussing how quality content leads to quality links.
First, content separates your site from the rest.
For example, when you have 1,300 articles, only around 60 of them will be the caliber needed to get backlinks.
That means if you want to stand out from the rest, you need to get really good at creating quality content.
Find an angle that's relevant and puts your readers first, optimize the copy, and be sure to include a CTA.
Once you have the rules of the game down, make sure to study up on these seven strategies that provide a high level of quality to your content and links.
So now let's get into how to get backlinks for your website
Step 1:Understanding What Site Owners Are Looking For
Some sites get links just because they pitch themselves well. On the flip side, even sites with amazing content that can't pitch themselves well don't get backlinks.
This is why you have to nail this part of your request in order to get backlinks.
Like every part of marketing, everything's about knowing what your audience is looking for and speaking to that in your request. If you only talk about how amazing you are and miss the key points of what they are looking for, you're likely to be overlooked.
Step 2: Understanding What Google Wants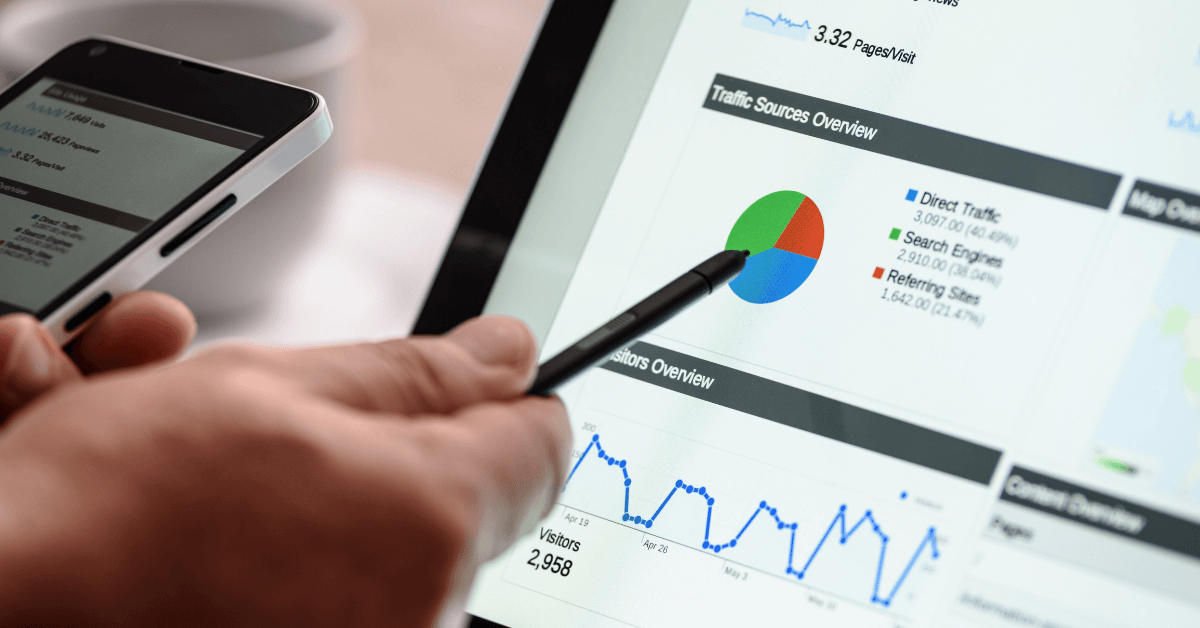 When it comes to search engine optimization (SEO) and marketing, Google dictates what works. By creating content that aligns with Google's mission, you're more likely to rank higher in the SERPs.
Google also believes that there's always more information out there. With external link building, organizing information (to help your reader) becomes your mission,as well. Pay close attention to what your readers and ideal buyers want. In that way you don't have to use hype to sell your products.
If you want to get backlinks without getting penalized, you must understand and work closely with Google's mission statement. If you fail to do that, then the technique won't work.
Before you start building a website link to your web page, ask yourself these questions relating to Google's mission:
Is my content well-organized?
Do I provide useful information to the sites that will link to mine?
Let's talk about the first question because for effective link building, site organization matters.
When people come to your site, do you leave them wondering what else to do (especially the first timers)? Make sure that your site is easy to navigate.

Getting the navigation right is the first step in organizing your content so that people and search engines can find information that's useful and relevant. The second step is to build a foundation that will make other sites want to create an external link to yours.
Step 3: Emphasize What Benefits the Site Gets

The reason why any blog accepts backlinks is ultimately to help themselves. To get a link, you have to tell the site owner what benefits they will get.
Want to know a little secret: Most sites are looking for the same benefits, such as:
Relevant content to their site

Content in detail

Well-written content

A legitimate website
Step 4: Having a strong link foundation and how to develop it.
The next step on how to get backlinks for your website is all about the link foundation.
Let's say that you have written and published a useful post and want to get it ranked on Google. You may assume the best way to accomplish this is by gaining lots of backlinks.
This isn't correct. If you generate links to new content too quickly, it looks manipulative and that can be a red flag for Google.
The better solution is to help Google find and index your useful content. Once it's indexed, you can get real links that can improve your rankings.
How to Help Google Find and Index Your Content
In order to get backlinks to your site, you need to get your site indexed. There are a few ways to do this.
Neil Patel has published a data driven infographic titled :" What Matters To Google: Ranking Factors in 2022" which you can find here. I suggest having a closer look because it can provide valuable information on how to rank higher.
Step 5: On How to Get Backlinks for your website: Scale Your Backlink Building Efforts
Many people find link building and link acquisition stressful. One reason is they are not producing great content that people will gladly share.
In Moz's classic book "How to Rank," Cyrus Shepard recommends that "90% of your effort should go into creating great content, and 10% into link building." This is the 90/10 rule of link building.
If you want to succeed with scalable link building, you need quality content that will warrant high PR (page rank).
Link building is all about positioning your content and getting more people to link to you. In other words, a single post can be used to gain many quality links to your site.
A high-quality external link has two key advantages over traditional links: relevance and trust. 
Here's the difference:
Let's say that you have an SEO training site and you get an inbound link from an article directory. Google won't see that website link as relevant to the subject of your site.
However, if that link acquisition is from a site that's related to SEO training, like a dog food store or a discussion board that's centered around website optimization you will not only improve your rankings, but your site will be relevant and valuable to those who visit it – and, that will help you get with more link acquisition and achieve a high PR.
How do you find authority sites where you can build relationships and start the process of gaining relevant backlinks you may ask.
The simplest way is to google keywords that bring up sites that are relevant to your field. You can filter out the ones from your competitors
Once you have identified some sites, then you need to research them further to figure out which ones will help most in your link building efforts.

A couple of things to consider are:
1. Domain Authority
It's important to know the domain authority of the sites that you consider for link acquisition. A great tool to utilize is the Moz Bar, which shows the authority status of any domain or keyword in the search results.
2. Domain Relevancy
As we mentioned above, getting links from relevant domains is a key part of scalable link building. Domain relevancy is also a key Google ranking factor and is especially important if you want to escape the impact of Google Penguin on your search engine rank.
Step 6: Guest Blogging
This is the next step in the importance of backlinks. I am sure you have heard that one before. But how does guest blogging actually work? What steps do you need to take?

Guest posts (or guest posting) is publishing an article on someone else's website.
It's that simple.
And people do this so they can get more brand awareness and traffic back to their own website (which is known as referral traffic).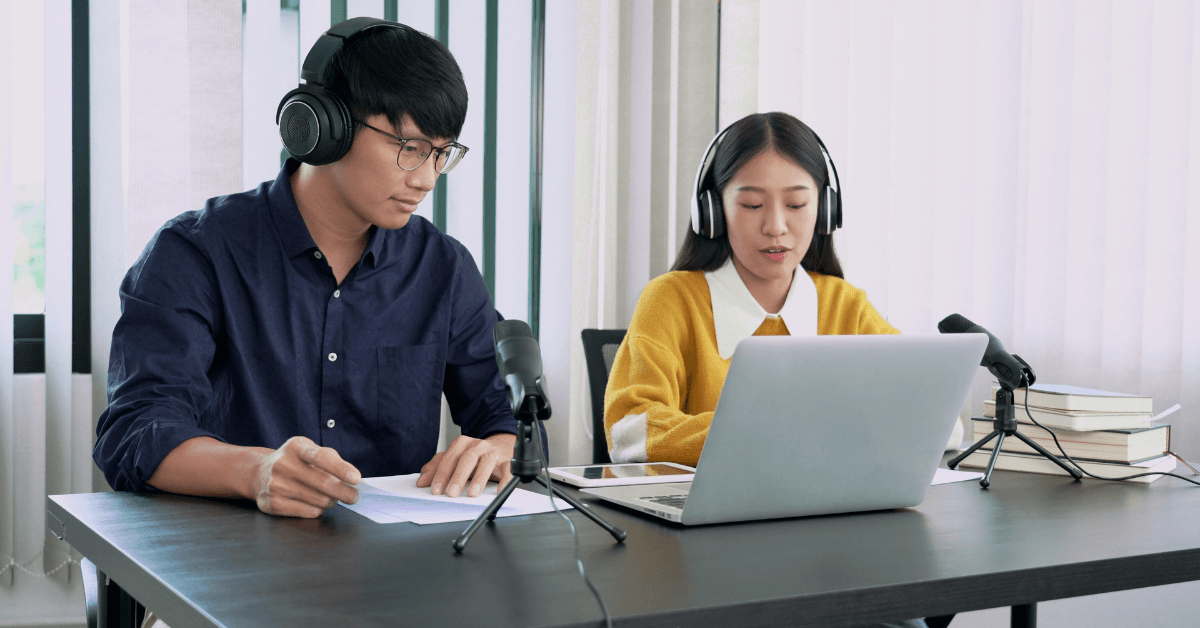 Let's take a deeper dive into it:
Determine Your Guest Blogging Goals
Before we begin, your first task is to decide what your goal for guest blogging is. Knowing this goal ahead of time is the key in determining the right kind of blogs to submit guest posts to. Typically there are two main goals for guest blogging.
Positioning yourself as an authority and well-known name in the industry.

Getting exposure (traffic) back to your website.
Finding Guest Blogging Opportunities
The first thing you will want to do is find guest post opportunities. When looking for places to guest post, your main goal is to find sites relevant to your niche or industry. You should be looking for blogs that fit the following criteria:
Content that is focused on your niche/industry

Audience of the blog who will have interest in your industry

Blog with engaged readership (posts have been shared socially and commented upon)

The blog owner who is active on social media (so you know that they will be promoting your work on their site)
Step 7: Gain Trust With Comments
The 7th step to follow in order to get backlinks for your website is commenting.
Links from comments may not have much SEO value, but they can be natural and relevant, which are one of the key factors that Google values.
 Here is how you get backlinks from comments:
Search for blogs with the dofollow CommentLuv plugin installed.

Subscribe to post updates for at least 5-6 blogs.

This is where speed matters. Once you get an alert that a new post has been published, you should read the post quickly (if it's a long one, read the first two to three paragraphs and then the last part to get the main points).

Write a valuable comment. You should avoid comments like, 'nice post', 'awesome write up,' or 'this post helped me.'
Step 8: Create and Distribute Infographics
Infographics still work today and can play a vital role in your link building strategy. This is a great step to the importance of backlinks
The good thing about infographics is you'll continually generate organic traffic to your blog and earn quality links without even asking for them. 
Did you know that articles with infographics earn 178 percent more links? This makes creating infographics a link building tactic that you can't afford to ignore
Step 9: Get Active on Social Media
Social media networks have revolutionized marketing and can be a huge boon for your link building plan and guest post efforts. If you're not active on social media, then you're not doing your brand any good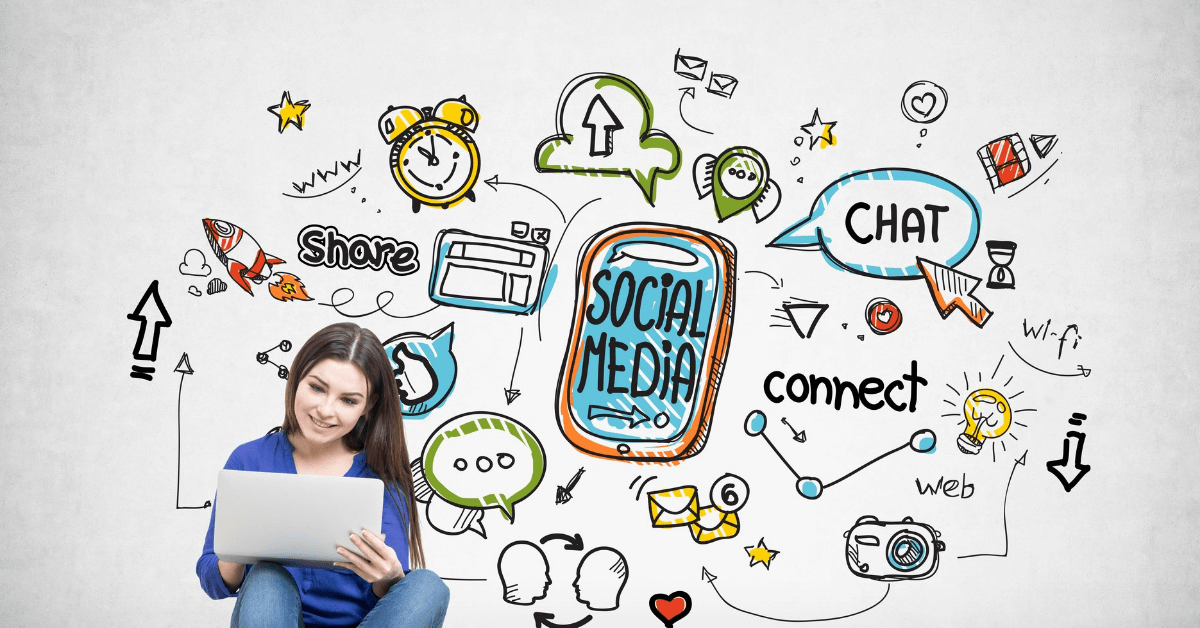 Becoming active means sharing new posts, images, and updates. Help your followers find what they want to see by sharing it in more places using social media.

When you get active on social media, you can easily boost engagement, even if you're new to it. Consequently, you'll expose your brand and site to more people who could share your best posts with their target audience.
Step 10: Check Competitors' Backlinks
If your competitors are ranking higher than you in the search engines, they may be on the right track. You can be there, too.
There's nothing as powerful as spying on your competitors to know where their links are coming from.
Spying on your competitors helps you see what keywords they're ranking for, where their best links are coming from, and what they're currently doing that helps them succeed is called "competitive analysis."
But how on earth do you check your competitor's backlinks?
Follow these steps:
Step 1: Go to Ubersuggest and type in your competitor's domain into the search bar.

Step 2: On the results page, click on the backlinks box.

Step 3: Scroll down to see a list of sites linking to your competitor.
When you know which sites your competitors are generating their backlinks from, you've won half the battle—now you can focus on sites that are yielding results instead of reinventing the wheel.
Step 11: Replicate Your Competitor's Best Links
Now that you know where your competitors got their links, you need to answer the next question: How can you replicate their success?
For example, if you find several links are from related blogs, especially on the author profile, it is quite obvious that guest blogging is working for them.
However, If their links are from corporate sites, your competitors are probably getting links through outreach and networking.
On the other hand, if their links are from high-value sites such as Forbes, CNN, Huffington Post, and the like, then you should know that a columnist or editor is likely involved, and this is most likely a paid placement.
A great tool to utilize is Ubersuggest.It can help you focus on the links with a high domain and page authority. You want natural links from websites that Google (and the rest of your industry) already view as a thought leader.
Step 12: Keeping Track Of Your Backlinks
A lot of people spend time and money  getting new links, but they don't track their status.
If you don't track your backlinks, how will you know whether to build more or pause? You may have over 800 links pointing to your web pages right now, but when you check it after 30 to 60 days, some of the links might be gone.
But why is that?
You don't have control over the blogs and authority sites that link to you. The site owners can easily remove your link from their post or resource page without notifying you.
This is why it's important to monitor your backlinks to make sure everything is running smoothly
If you're not sure of the number of backlinks your site currently has, a great tool to use is Ubersuggest. Simply follow these steps:
Step 1: Head on to Ubersuggest, type in your site's URL, and click on "search."

Step 2: Click on the backlinks box.

Step 3: Scroll down, and you'll see a graph detailing links you've gained and lost.
Other than seeing who is linking to you, the backlinks tool also shows each site's anchor text, DA, and page authority.
There's also a graph showing your backlinks over time. This is useful to see if your link building strategies are paying off or if it is time for something new.
Step 13: Write your cornerstone content
Roundup posts are great for getting some initial traction, but you also want to create content that demonstrates your own knowledge of the content on your website.
A cornerstone post shows you know your stuff.
They're either the combination of a few blog posts or some type of guide you create where all your knowledge is in one place.
Take Yoast as an example. Yoast built their entire business around their WordPress SEO plugin, so it makes sense their cornerstone content is going to be related to SEO.
Their WordPress SEO article (which you can read here) discusses how users can improve their search strategy with a WordPress site.
Of course, a lot of the strategies they discuss in the article tie into their free Yoast SEO plugin which you can take a look at here
That's what makes this cornerstone content great.
What we're going to discuss next (which is also very important in learning how to get backlinks for your website) is how to keep your cornerstone content simple.
Just take a look at this post. It shows how Brian Clark started Copyblogger with his free Copywriting 101 report and two blog posts. I suggest taking a closer look because it can provide some pretty valuable information
So now you know that great cornerstone content can accelerate your search traffic!
Step 14: Designing a great outreach strategy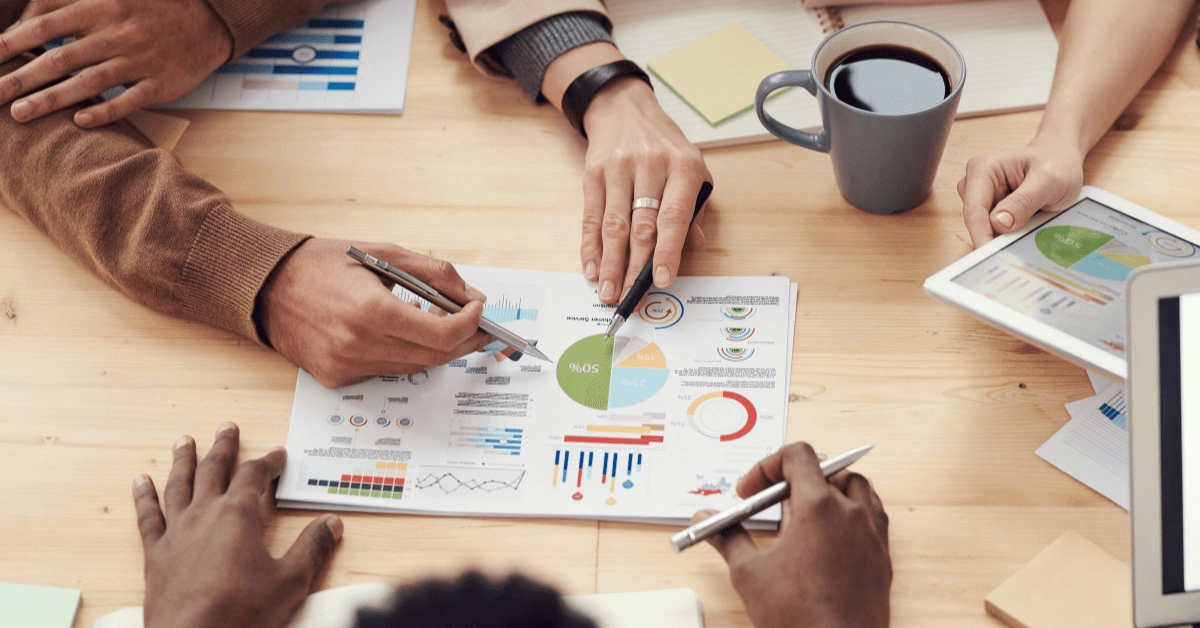 Outreach plays an important role in almost every linking strategy, so let's dive right in on how to get it done right.
Luckily, there are a few tools to automate and make the outreach process a bit easier.
Take Pitchbox, for example.
Not only does the automation tool help you find the right contacts to request a backlink, but you can also add intelligent templates on the software to follow up with these prospects.
Another great tool to use is BuzzStream. It helps you build profiles of your prospects so you can find the target audience of your campaign
Then, you can use it to design automated templates to help you connect with your prospects. It's that simple!
Step 15: Fix broken links with your content
Over time, things may break and this is especially true for links.
Most roundup posts have dozens, if not hundreds, of contributors.
Having high maintenance on the links on a few of those posts can become very time-consuming.
The broken-link strategy is the solution for this problem.
This campaign relies on how many bad links you can replace with high-quality content.
The key here is high-quality content. Because low-value content wastes other marketers time as much as your own.
Now, on the other hand high-quality content benefits the website, the reader, and you.
By finding bad links on a website, and offering the domain something valuable to put in its place, you can position yourself and your site as an even bigger authority.
So get started by finding dead links. Here is a way for you to do this.

You can do a Google search for different prospecting phrases that blog

For example, if you want to find broken links for topics like "search engine optimization" or "digital marketing," combine them with the phrase "useful resources.These searches provide resource pages for sites in your niche who might publish your content to replace the broken link on the page right now. Once you find a page that fits your needs, use Chrome extension Check My Links (which you can find here) to scan for broken links in the article.gers might use for a roundup post.Then what you should do is, put together a list. (If you want to make this easier for you to get the most out of this strategy, you should try a tool called Majestic Bulk Backlink Checker.)
This is great for finding out the relevancy of the dead link to the content you want to create and it helps you determine how many sites still link to it.
Now it's time to create some engaging content that fills the void for your target website's dead links.
As we mentioned before, content quality is vital. After all, about  36% of marketers believe they don't create enough engaging content.
Go to the Wayback Machine to see what the content looked like when it was live on the internet.
With more than 304-billion website pages saved, this is the largest collection of live and dead sites on the web
Once you've reached the level of expertise from the previous site, add to it with your own knowledge and experience.
Then reach out to the sites with bad links to let them know their links aren't working, and offer your new and improved content as a replacement. Sounds clever right?
Step 16:Use internal linking on your website
Internally linking sites from your website to other related pages is the easiest way to jumpstart your search campaign.
This is another reason why a blog is vital to your long-term search engine success.
It provides continual avenues for you to cross link your articles in one place.
Google's crawler uses this information to see how you link paths through your website.
Google crawls your website index to determine the relevant pages that people searching Google want to see.
This is why so many sites that don't publish regularly lack search traffic.
By consistently creating more content, I continually add to the internal linking structure.
Over time, this makes it easier for Google to crawl the site.
Plus, it builds a map for Google to determine which sites have the most relevance for users who are searching for specific topics.
For a new website with only a few resources, you must use internal linking to build your page influence.
So that concludes this blog on how to get backlinks for your website. If you follow this information, it is going to go a long way in helping you rank higher and jumpstart your brand.
I would love to know your thoughts on this. Were any of these steps familiar to you? Did you ever try building backlinks? If so, did you have any success doing it?