Service based business. I'm sure you have heard of it before, but what does it mean?
In a service-based business, the owner sells his skills and knowledge as the primary product with a goal to deliver work or help complete a task for the benefit of its customers. 
This type of business has a strong emphasis on the client relationship and makes the customer's user experience very important.

Well, in this article we're going to take a look at what exactly a service based business is and how to grow it. Are you ready? Let's dive right in then!
What is a service-based business?
According to Study.com, a service business is an enterprise composed of a professional or team of experts that deliver work or aid in completing a task for the benefit of its customers. The product a service business delivers isn't like a product you buy at the store, such as a television, piece of clothing, or food item. A service business delivers a product that is primarily composed of personal labor and expertise to deliver the desired work. For example, you may use a real estate agent to buy your first house because you want to take advantage of their expertise, negotiating skills, and knowledge of the required contracts.
A big part of whether you are happy with a service business is based on your customer service experience. Your customer service experience is all the things the business does to ensure your satisfaction. This is a key part of the success of these businesses and how they try to differentiate themselves from the competition. This includes the quality of work they perform, how friendly they are, the timeliness of completing their job, and their ability to answer questions or address any problems that may arise. Take a minute and think about a business you like to use or are very loyal to. They probably deliver a great customer service experience.
7 Ways to grow your service-based business

1. Identify your core offering
First, you have to identify your core offering. You don't want to offer too many options at once because then it becomes hard for people who are looking specifically for something specific from a service provider like yourself; but on the flip side of that coin – if there really is just one problem domain-related challenge that keeps getting bigger every day, chances will be greater than ever before oy expanding into new markets while maintaining relevance within
If you aren't sure where to start, leverage what you're naturally good at and what your background is in.
What do you enjoy doing?

What are you good at doing?

How can you apply this to your service-based business?
Once you've identified a few ideas, time to do some research within your industry.
Who are your competitors?

What services do they offer?

What is their pricing?

What can you offer that differentiates you from your competitors?
Your business is more than just a product or service. It's the heart and soul of what you do. And what you're offering to the world.
So, what's your core offering? What is it that makes your business unique? And how can you communicate that to your customers and clients?
2. Focus on your customer experience.
Customers' perceptions can make or break your business, according to businessnewsdaily. Deliver quality experiences and products, and they'll quickly sing your praises on social media; mess it up, and they'll tell the world even faster. Fast growth depends on making your current and potential customers happy with their experience.
"Compared with large companies, small businesses are nimble and often better able to see, anticipate, and respond to their customers' needs," DeHetre said. "The most successful small businesses exploit this advantage by bringing new and innovative products and services to market more quickly and developing and nurturing long-term customer relationships."
Dennis Tanjeloff, president and CEO of Astro Gallery of Gems, agreed. He said listening to your customers and giving them what they want is of utmost importance. 
"Diversify your offerings so you can best cater to the customers' changing tastes," Tanjeloff said. "Remember, you are here to serve the customer – it's why you are open for business."
While engaging with your audience is crucial, personalizing the experience can boost and strengthen that relationship.
3. Βuild a professional website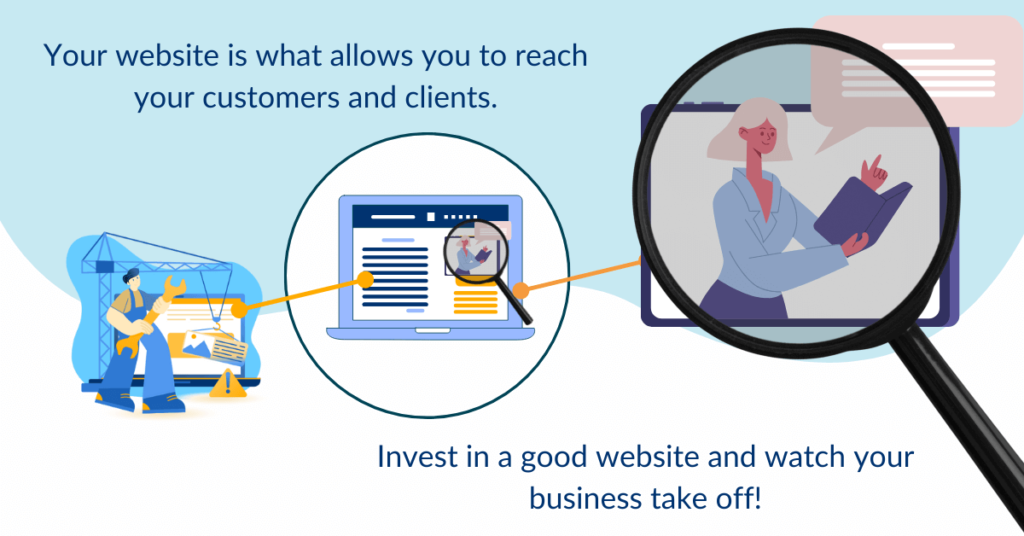 You may not have a website yet but you need to start thinking about your web presence now.
Your website is the foundation of all your business' assets and capabilities.  It's how people perceive you, one of the most important parts to building a successful brand that can help grow service-based businesses like yours!
Nowadays there are over 3 billion Google searches every day which means if they're unable or unwilling to find information about what it has going on with their company online then chances are high less likely invest any time into finding out more from the start
Your website is the glue that holds your business together. It's the foundation of all your assets and capabilities.
Without a strong website, your business would crumble. Your website is what allows you to reach your customers and clients. It's the channels through which they can find out more about you and what you do.
Invest in a good website and watch your business take off!
4. Create Valuable Content About Your Service
Attracting new customers and prospects to your business largely relies on having high-quality content. You can push out this content in a variety of ways, which we'll talk about in a moment. But first, you must have content that's: 
Desirable

Actionable

Helpful 

Irresistible

Timely
That's what draws potential customers to service-based businesses. Why? Because more than anything, people are searching for help with solving problems in their lives.
Here are some examples of quality content: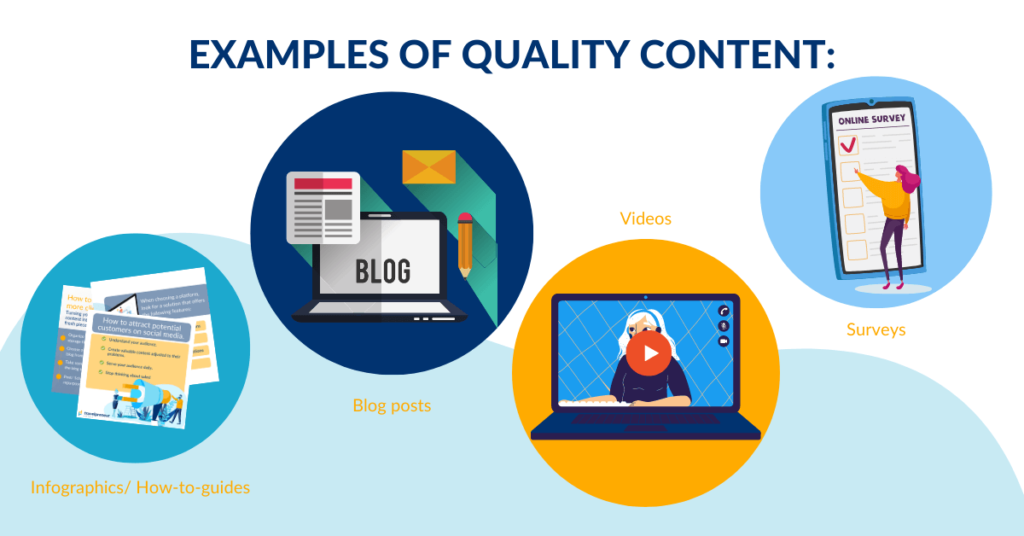 a. How-to guides, blog posts, and videos
How-to guides come in all shapes and sizes. Some are short and to the point, while others are more comprehensive. There are also how-to guides that come in the form of a video demonstration, and others that are more like blog articles.

No matter what the format, how-to guides can be extremely helpful when you're trying to learn how to do something new.
One thing to keep in mind, however, is that not all how-to guides are created equal.
Some how-to guides are very high quality and offer step-by-step instructions that are easy to follow. Others, however, are not so great.

They may be outdated, or they may require you to sign up for a newsletter or email list in order to access them.

So when you're looking for a how-to guide, it's important to choose one that is from a reputable source and that provides the level of detail that you're looking for. With a little bit of research, you should be able to find the perfect how-to guide for whatever it is you're trying to learn.
     b. Create a Survey 
A survey can benefit your service-based business in a number of ways.

First, it helps you to nurture your email list. By sending out a survey to your list, you are showing them that you care about their needs and wants and value their input. This can help to build trust and loyalty among your subscribers.

Second, a survey can help you to understand your customers better. By learning more about their needs and wants, you can create a better customer experience that will keep them coming back for more.
Finally, a survey can help you to improve your products and services.

By understanding what your customers want, you can make changes that will improve your offerings and make your business more successful.
5. Relationships first
Let's take a look at what woocommerce has to say about it:
When you take your selling online you'll be able to introduce yourself to new customers and re-introduce yourself to existing customers.  Make sure that when you start opening this new channel up for your business, you have a system in place to organize your customer information so that each transaction and order is attached to your customer's profile. If you set this up from the beginning, you will have a wealth of information that will help you get to know your best customers better and to market more efficiently in the future (saving time and money).
6. Boost your social media presence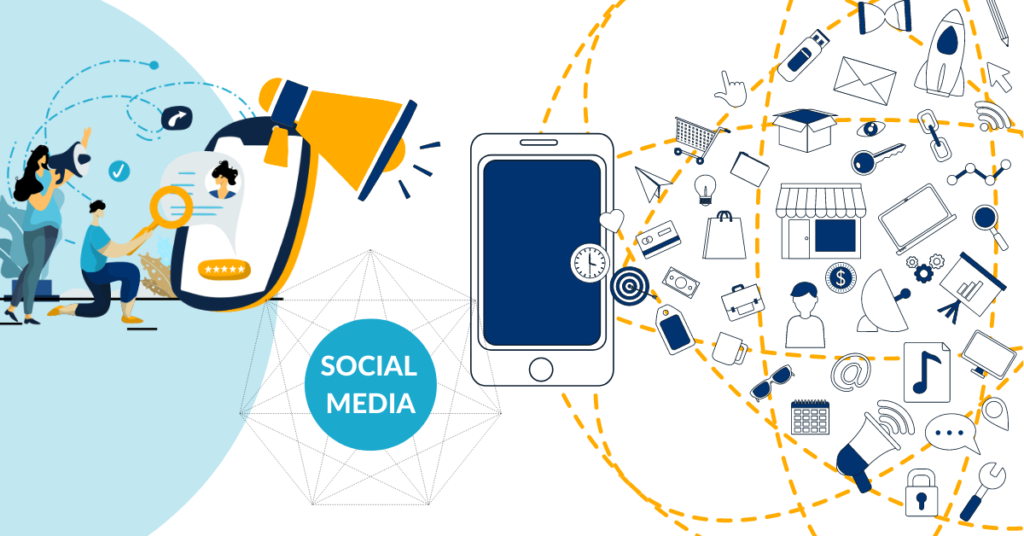 The key to growing your business is by using social media. You can create profiles on all of the major platforms (Instagram, Facebook, Twitter etc.).

This will allow you better marketing opportunities and interact with many potential customers at once! When people see that their favorite brand has an active profile they are more likely to share it themselves which creates awareness for not only them but also builds trust within consumers' minds about what kind or product this particular company produces
The more social media platforms your business is active on, the easier it becomes for potential customers to find and be engaged with what they need. Your posts will get noticed by people who may not have seen them otherwise!
7. Create a customer loyalty program.
Loyalty programs have been proven to be a fantastic way of increasing sales. Did you know that it can cost you up three times as much money to acquire new customers compared to selling to existing ones? By creating a customer loyalty program, you'll see your customer base grow with each passing day. Not just from acquiring more customers directly through this program (which would actually require quite an investment), but also because people who love their previous purchase are far less likely to go shopping elsewhere!
The bottom line 
So, if you're looking for ways to grow your service-based business, why not give some of these a try? The best part is that many of them are free or low-cost and can be implemented with very little effort. Let me know in the comments below how you go about implementing some of these strategies and which ones work best for you.

And as always feel free to contact me for any questions you might have
How to Validate A Business Idea
So we have talked about some of the things that are required in order to grow your service based business, but before you go I have something to show you.
It is a program that helps you validate your business idea. Launchgenix is a 3-month 1:1 coaching accelerator program for anyone who wants to learn how to validate and launch their business idea the proper way. It is specifically designed to help you validate your business idea BEFORE you even start building your product or service.
At the end of the course, you will have a profitable business idea that you can take to the market. And not only that, but you will have a clear understanding of how to successfully pre-sell your digital product or service to your IDEAL audience.
It STOPS you from wasting your time, money, energy, and resources on building a business that WON'T ever sell.

It is an excellent program if you 
Already have a business idea but hasn't a notion where to start.

Have a special skill or a passion they would like to capitalize and monetize on.

Need professional, experienced guidance on where to begin, so as to avoid those mistakes people are creating nowadays and so as not to repeat wasteful things over and over.

Are craving a community of supportive, like-minded individuals who are exactly where you are in growing their business, so you can get that support and understanding that you are lacking and vitally need.

Want to learn from an expert and is trying to minimize the risk associated with starting a new business.
Do you think this program is for you? If so, click here to apply.