Start your business.
Travel the world.
Connect with like-minded entrepreneurs and go from idea to startup on a global retreat.

Amazing Retreats.
Epic People.
Unforgettable Memories.
TAKE YOUR LIFE TO THE NEXT LEVEL
No more excuses for not starting your own business. On our retreats, you'll get the time you need to start your business and recharge with dedicated time for play – your body, mind, and business will ALL thrive.
Validate Your Ideas
You'll validate your business ideas, create your MVP and become a location-independent CEO with guidance from professionals and coaches with proven results so you can feel confident you're on the path to success.
Elevate Your Network
You'll expand your professional network and create lasting and meaningful relationships with new friends and potential business partners who share your values and will support you on your journey into entrepreneurship.
You haven't taken a vacation in ages ...
You're itching to book a trip to clear your head & reset.
You need time and space to work on projects that really matter to you, and a little nudge to grow outside your comfort zone.
You want a support system that just gets you… We're talking business coaches, startup founders like you, and industry experts to show you how it's done to set yourself up for success.
You want the ultimate retreat to supercharge your mind, body and biz.
You're feeling stuck...
You can't seem to find the time or energy to put your soul into your business idea.
By the time you get home you are drained, and your entrepreneurial spirit falls off the side of your desk, along with your creativity.
You dream of the day when you don't have to clock in from 9-5 and work for *that* boss who doesn't value your time (or talent).
Stop saying "I can't wait till I'm my own boss!" and get 'er done, now
This is the most important vacation you'll ever take.
All of our retreats are a little different, but no matter what city you join us in you'll get hands on support from world-class trainers and professionals. Your business coach will guide your through workshops like the ones below, designed to kickstart your new location-independent life and profitable business.
Business + Lifestyle Design
There a million ways to build a business, and a million ways to live your life. In this workshop, we'll make sure you're on track to building a company that works for you and your desired lifestyle.
Landing Pages + Prototypes
We'll discuss specific platforms for rapidly creating websites, prototypes and wireframes and also cover some best practice for copywriting and design that sells.
Ideas + Market Research
In this workshop we'll flesh out your existing ideas, do quick & dirty market research, define the "WHY" of your business, choose a name and get to work designing your MVP hypothesis.
Launch + Marketing Strategy
We'll define a strategy for getting your MVP into the hands of testers via outreach, advertising and social media and discuss the basics of A/B testing and analytics.
Startup Funding Strategy
After validating your idea, it's time to prep for funding! You'll do some early financial projections, estimate your expenses and start working on your investor one-sheet and pitch deck.
The Lean Canvas
Rather than spending weeks creating a business plan that no-one will ever read, we'll create a lean canvas to identify your key metrics, competitive advantages & value proposition for your startup.
On every Travelpreneur Tribe retreat, you'll experience:
Regardless of your experience, you'll return home refreshed and rejuvenated, with your online business up and running, 10+ new entrepreneurial friends, and fresh motivation for growing your new business.
Next Up: Lisbon, Portugal Startup Retreat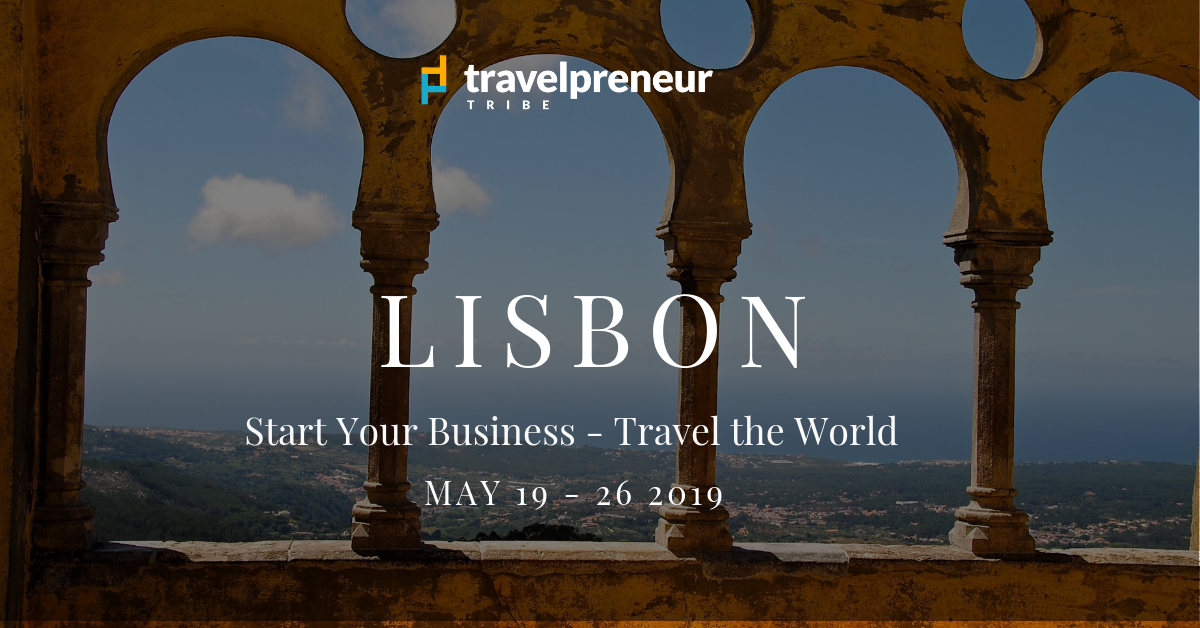 Is this retreat right for you? There's only one way to find out!
Submit your application to learn more and chat with our team about upcoming retreats.
Can't make New York? Start the application process now for a future retreat and you'll be the first to know the details & get access to early-bird discounts.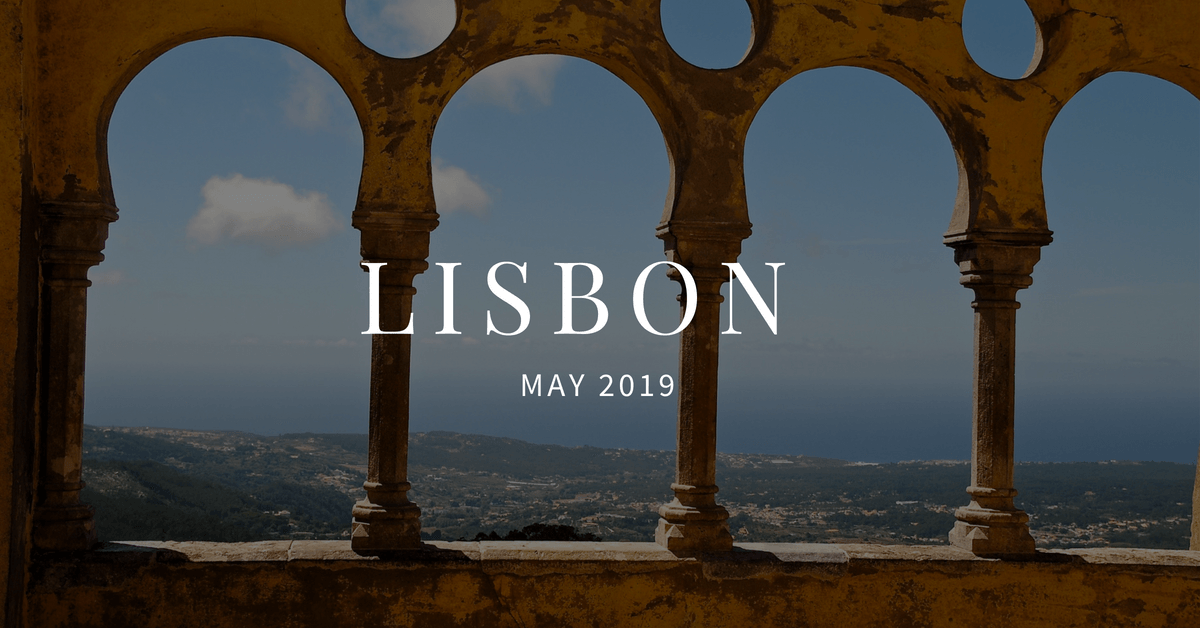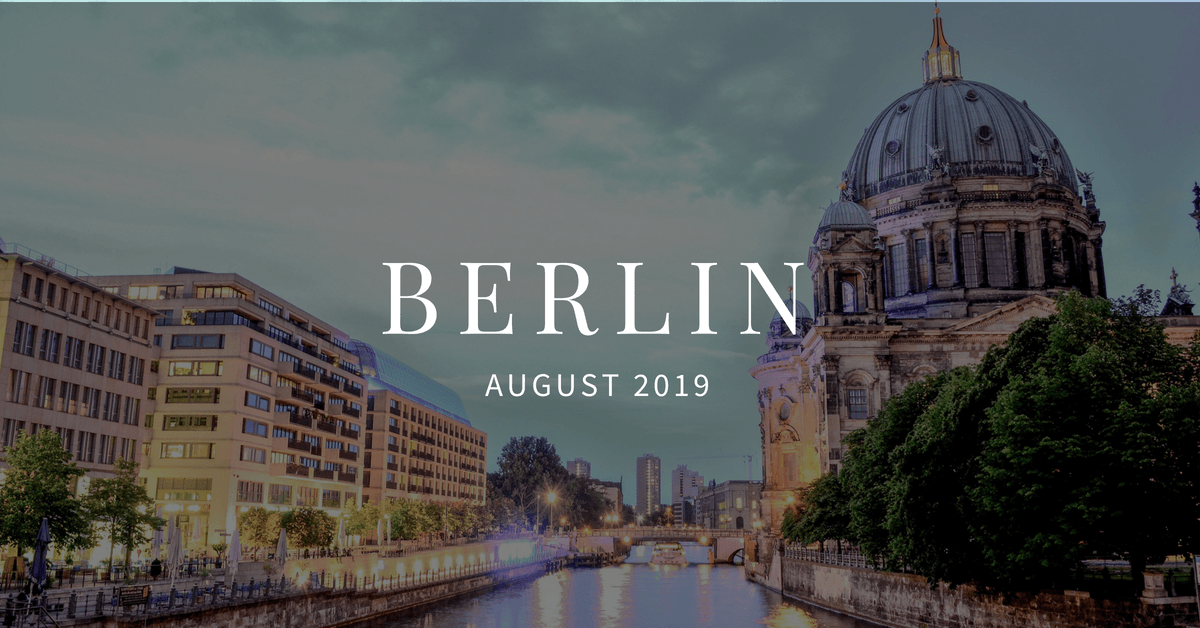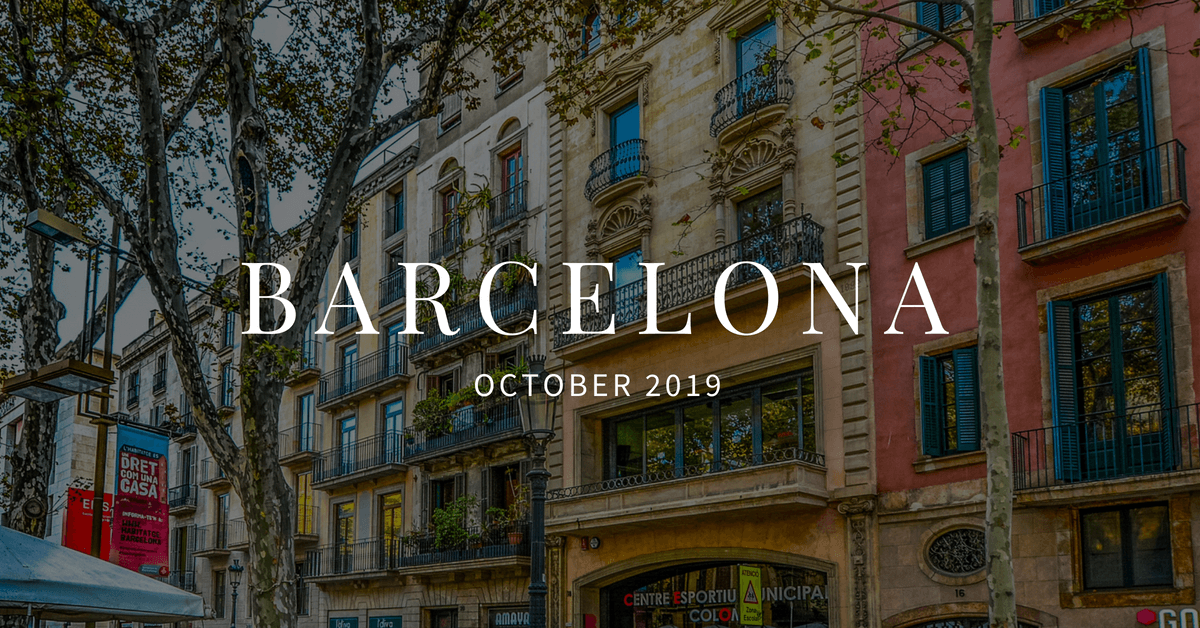 Get Coached
By the Best.
Like these founders did.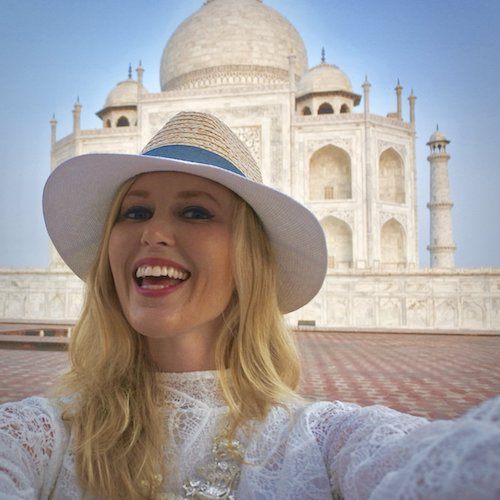 "Kate is a phenomenal coach and cheerleader. She is constantly encouraging me to dream bigger about my business, which I launched a year earlier than expected in huge part due to her encouragement."
Christina Thelin – Ina + Ilia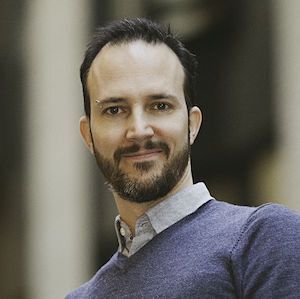 "It didn't take Kate long to figure out how to push me forward and build momentum. She has very good insights and quickly grasped my struggle – I wish I had met her years ago!"
Maxime DeBleu – Le Nomade Bleu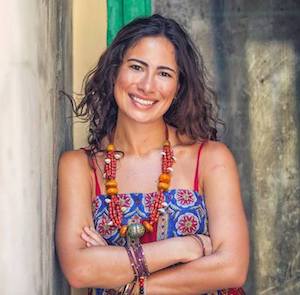 "In a one hour meeting with Kate, I went from feeling like I had NO idea how to start my business to having a fully laid out plan, and more importantly, full confidence in myself that I could do it."
Zoe Weiner – The Well Wanderer
Take a Vacation That Pays Off
Say no to counting minutes at your 9-5, and yes to time to finally start your dream business.
Mia and Kate, here – your hosts at Travelpreneur Tribe Startup Retreats.
Since we're both passionate about traveling & startups, it only came naturally for us to connect and start this amazing journey.
We recognized a need for a supportive environment to start your company – away from the hustle and bustle of that corporate job, but without the pressure of intensive 3-day weekends, and envisioned a retreat that combined relaxation, play and made the startup process fun.
With more than 30 years combined experience in tech, business, and startups, you can trust our team to support you in having a great experience in Croatia, and providing the support you need to start your new business off on the right foot.
We are building a community of entrepreneurs and industry experts to support you in growing your business.  At every Travelpreneur Tribe retreat, you'll meet 3-5 experts who'll guide you through workshops or speak on topics ranging from setting up a Facebook ad that sells to building the perfect pitch deck & getting in front of VC's, and who will share their personal experiences to inspire you.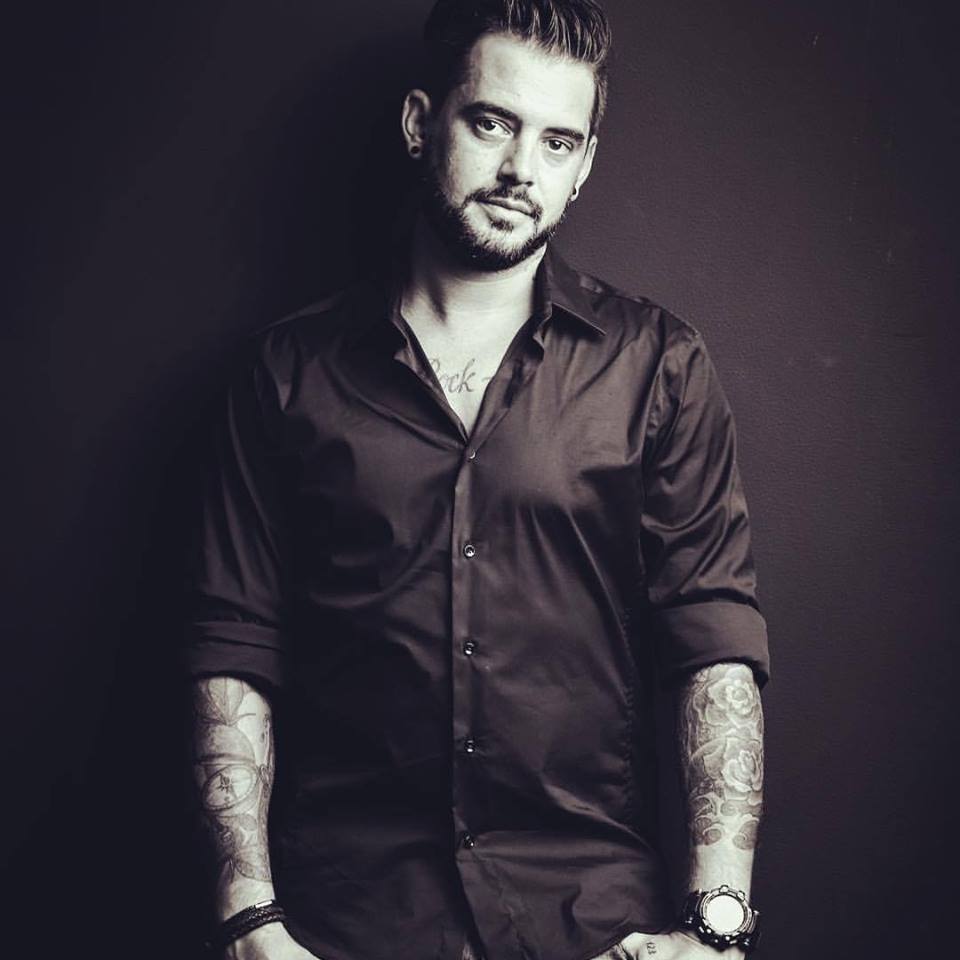 Oli Nold
Lifestyle Entrepreneur & Sales Expert
Oli is founder of Homelessnhappy, a company dedicated to helping people create online businesses and become digital nomads. Oli has been a full-time digital nomad for the past 5 years and has traveled most of the globe. He now focuses on helping people realize their goals of quitting the 9-5 rat race, by helping them develop business ideas and showing them ways to get results fast! On his journey, Oli has launched a few brands and startups. He has a massive background in sales and already looking back on a few successful businesses as an entrepreneur.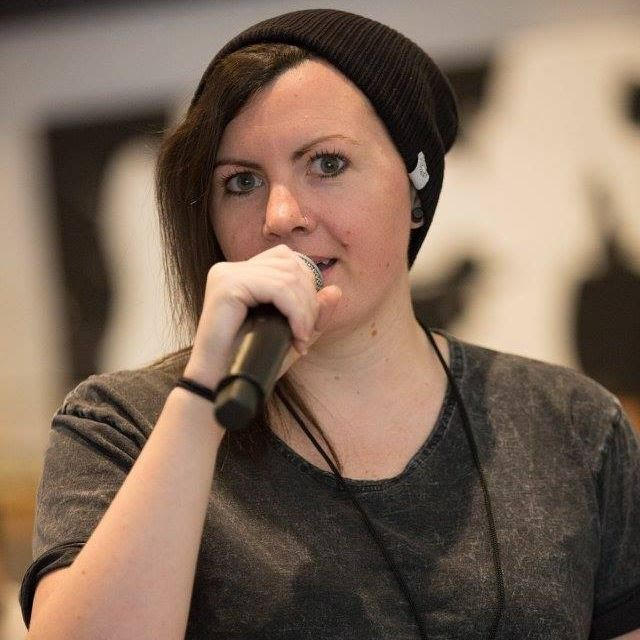 Beck Power
Digital Nomad Thought Leader & Founder of QueerHustle
Beck Power is a digital nomad thought leader and co-founder of several ventures and projects, including Queer Hustle, all run nomadically. Beck specializes in bootstrapping products and businesses that are profitable quickly and can be started with minimal capital. Known for her no nonsense approach and entrepreneurial mindset hacks, Beck has been featured on Entrepreneur.com, Digital Trends, Product Hunt, NY Magazine, Fast Company and Yahoo.com, among others. Beck can usually be found in a foreign country.
Julia Jerg
Social Media & PR Expert
Julia Jerg is a social media marketing and public relations consultant, copywriter and blogger from Germany. In 2011 she left her corporate job, sold all her stuff, bought a one-way ticket and became a digital nomad. Since then, she has travelled, lived and worked remotely in over 80 countries. She shares her love for travel and knowledge of long-term travel, personal freedom and location independence on her blog, jeyjetter.com. Julia aims to inspire & help anyone desiring to leave the 9-5 or leap into the digital nomad lifestyle.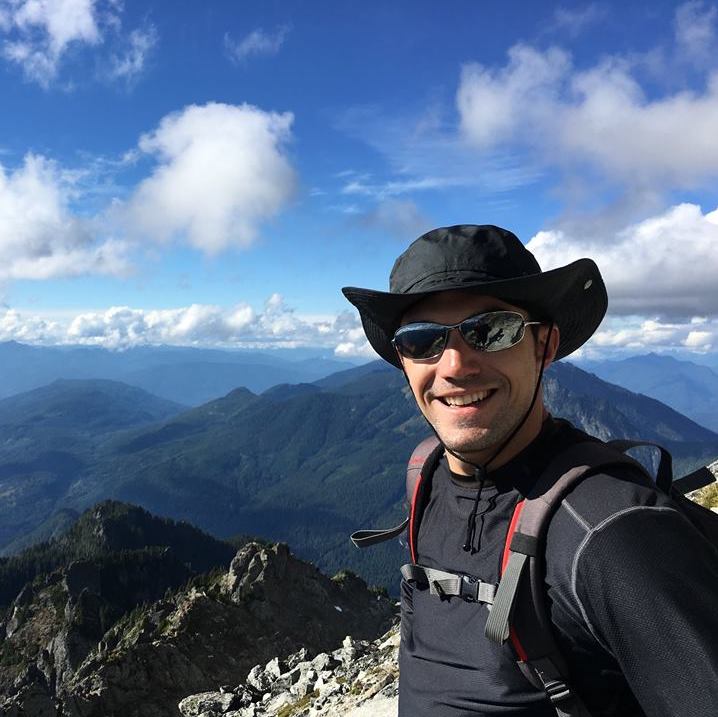 Nicolas Arrive
Analytics & Ads Expert
Nicolas is a high-achieving international Analytics Manager with over ten years' experience working for global Blue Chip corporations. Prior to accepting his current role with Facebook London, Nicolas occupied two prominent roles as Head of Market Analytics for PwC and EMEA Bing Ads Marketplace Analytics Manager at Microsoft London. Whether as part of a senior team or on own initiative Nicolas always seeks-out value-adding solutions to support corporate growth and value.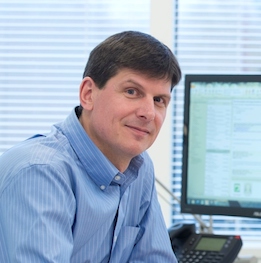 Rich Rielly
Serial Entrepreneur & Finance Expert
Rich Reilly works with entrepreneurs and executives to bring process and order to companies experiencing dramatic growth.  Rich knows that the hardest thing in business is creating exponential topline or customer growth; he helps with the second hardest thing, keeping order in the chaos during growth.  Rich helps clients attract the people and create the processes to radically scale your business. As the CFO, Rich was part of a team that grew an alternative energy company from $0 to $250 million in revenue in five years, leading to an eventual exit to a public company.  After exiting, Rich & his family spent a year sailing the world.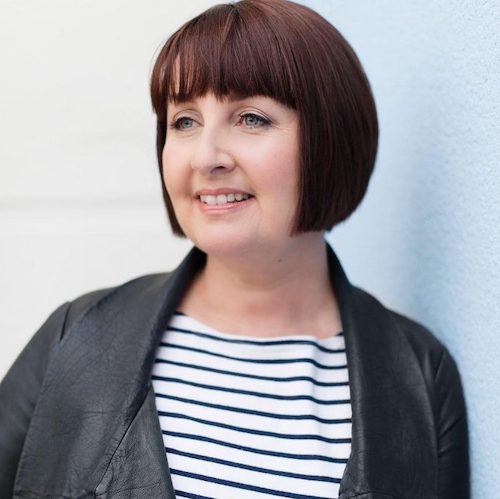 Caroline Sumners
Marketing Expert
With over 16 years' experience of managing marketing campaigns, Fifty One Degrees founder Caroline Sumners is known for cutting through the waffle and transforming ideas into actionable plans that are not only followed through but produce results beyond what was originally expected. Caroline's, proactive, no fuss approach focuses on delivering well-coordinated plans, created in conjunction with existing workloads and business priorities, that are clearly mapped out so everyone knows what they are doing. Caroline applies that same philosophy to creating useful useable content and is proud to be featured in amazing publications such as Huffington Post, Modern Manager, Superstar your Life, Leadership Girl and BizRocks Magazine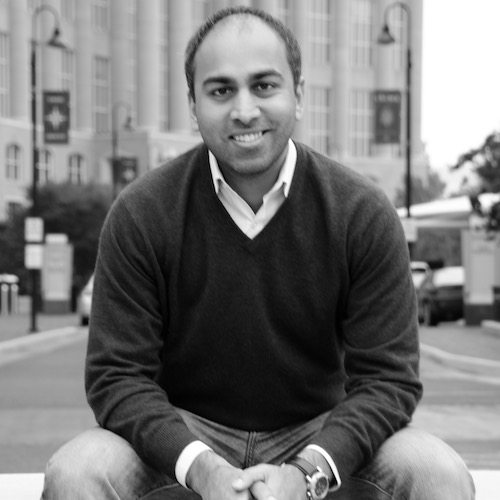 Pasha Malik
Financial Strategist & Venture Capitalist
Pasha is a founding partner at strategy advisory firm Thyor Advisory Group, and managing partner at a venture capital firm, Thyor Ventures, which invests and partners with startups and businesses from incubation to series A stage. Pasha has over a decade of international experience in the consulting and advisory world, advising startups, businesses, entrepreneurs and investors with international operations. He has co-founded over two dozen tech startups with a mix bag of total failures and successful exits.  Pasha is also active in mentoring, advising and investing in startups in UAE, Qatar, Saudi Arabia, Turkey, Pakistan, India, Vietnam and Malaysia.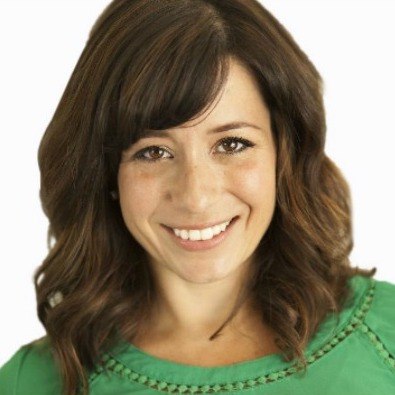 Jessica Magoch
Startup Builder, Direct Sales Expert
As CEO of JPM Sales Partners, Jessica helps startups create their own step-by-step winning sales playbooks, strategies, and plans to scale their sales quickly (without being icky, sleazy, or just plain annoying). Her program, based on her experience building a startup from $0 to $40 Million+ in annual recurring revenue, covers everything you need to know to recruit, train, and manage a direct sales force. She has taught at UPenn's Wharton School for its student-run accelerator, YouthHack, UPenn's Graduate School of Education's Startup Incubator, EDSI, The Enterprise Sales Forum, TechGirlz, The Changemaker's Association, CommissionCrowd, and The Business of Doing Good. She is an alumna of the Pipeline Fellowship, a program that teaches women how to impact invest. It's never too early to start planning your sales strategy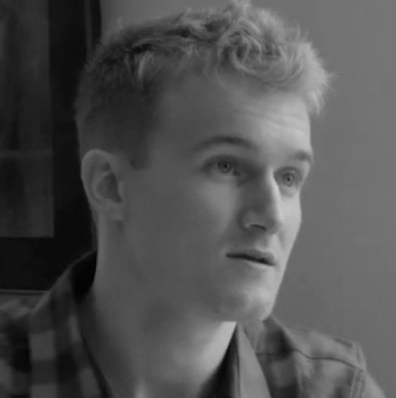 James Buckley-Thorp
Founder of multi-million dollar clothing brand, Rupert and Buckley
Over the last 8 years, James has helped take product startup companies from bedroom to Barneys – with over 100 startups and 1,000's of products in department stores across the world, you can find products that have been founded or developed by James in Harrods, Selfridges, Barneys and Macy's. Since exiting his company, he has worked with hundreds of startups and entrepreneurs to help develop a framework that will ensure a more robust and reliable business plan. James has helped many startups raise the investment they need to launch and expand their operations, is an author of several startup business help books and runs an intensive startup course in London, San Francisco, Berlin and Amsterdam.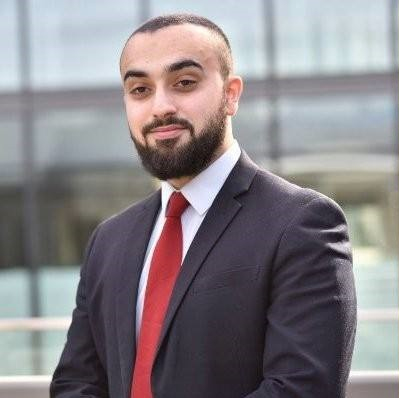 Muhammad Malik
Social Entrepreneur
Muhammad Malik is the founder of social enterprise watch brand
Rouage London
and
Speekr UK
, public speaking training provider for new start-ups and budding entrepreneurs. Previously a Big 4 auditor and financial accountant, Muhammad left the corporate world in 2016 to focus on startups, and is passionate about helping new founders, especially those with a social impact agenda. Muhammad spends his non-working time with charitable initiatives, mentoring, mindset and career coaching.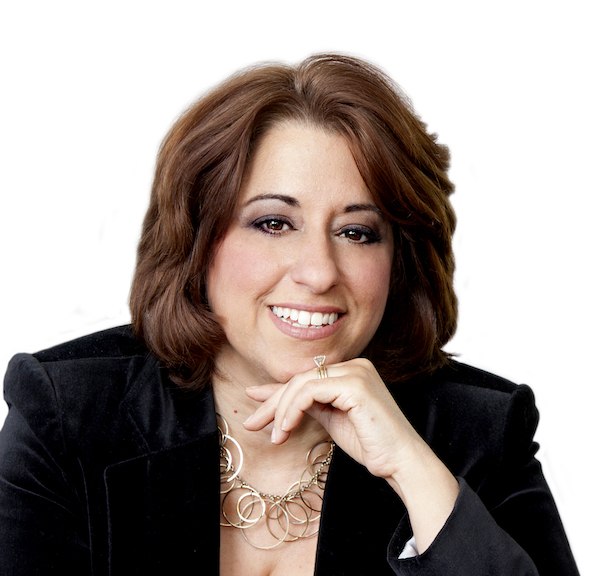 Kim Kasparian
Success Strategist & Networking Expert
Kim draws from her 32 years of professional sales and marketing in telecommunications, direct sales and corporate staffing to inspire audiences to network in powerful, productive ways to create the clients & revenue they desire. People call Kim the "Success Genie" for her magical ability guide to them to success levels beyond their imagination, including 6 & 7 figure revenue leaps within 12 months. Kim has addressed national audiences via radio, magazines teleseminars and webinars.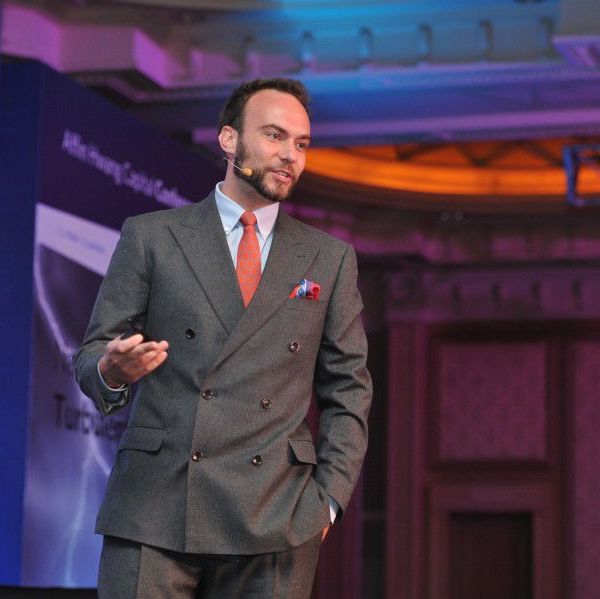 Alexander Jarvis
Serial Entrepreneur & Former VC
Alexander Jarvis, founder of 50Folds & Perfect Pitchdeck, helps founders and investors learn, start, raise and scale. After bootstrapping multiple companies over the past ten years, some of which failed totally, he founded & scaled several unicorns including Lazada, Delivery Hero and Groupon. Alexander, a former Venture Capitalist, is a mentor at accelerator programs around the world including StartupBootCamp & TechStars. Always committed to helping founders learn, Alexanders blog is one of the largest repositories of free tools for founders.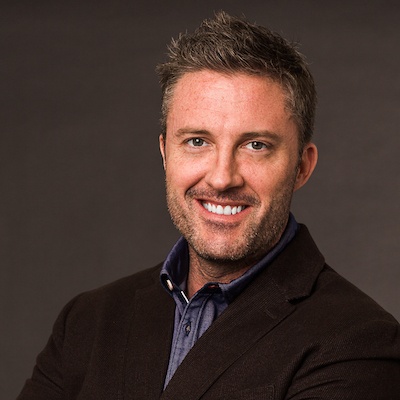 Dan O'Leary
Product Launch Expert
Dan brings over 20 years of hands-on experience launching an array of products and technology; from the semiconductor space, medical devices, 3D Printing, smart home and kiosk, to biotechnology. Some notables include, Soter, used by $2B biotech firm Illumina in producing synthetic strands of DNA, the first 10,000 desktop 3D printers for MIT's Formlabs, built and launched under his leadership with $2.5M in Kickstarter funds, and  translated into a now $100M leader in the 3D space. Dan mentors and provides speaking events to San Diego's Women of Technology Entrepreneur's, MIT's The Engine and Nonprofits in Southern California focused on addiction and homelessness.  Dan is also a Berkeley Haas School of Business graduate and veteran of the armed forces.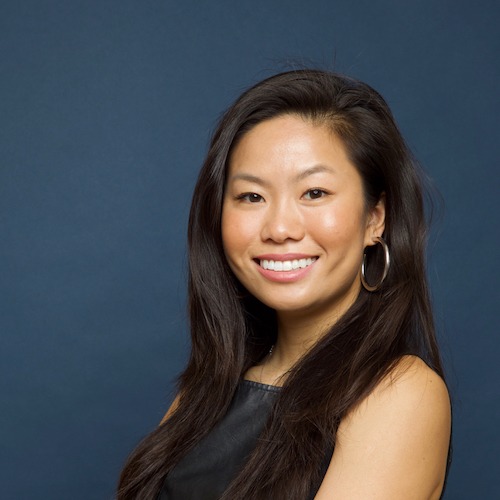 Stephanie Liu
Digital Innovation + Marketing Expert
Steph is a digital innovator with a background in product management, digital marketing, and business development at Fortune 500 companies. Her experience in building award-winning digital products at Amazon, Gap, Honest Co extends to her own mobile creations, including Evenflow.io and Life You Love (find us in the Apple Appstore!). Currently, she is the CEO and Founder of LIFE YOU LOVE and Levitate Agency – an eCommerce growth agency focused on helping Series A – C startups across all aspects of Growth and Digital. Previously, she was Head of Digital at True Botanicals, a direct to consumer beauty company that is paving the path to a healthier beauty industry. As a wellness junkie, Steph has pursued her varied digital interests by combining her tech know-how with innovating in the wellness space.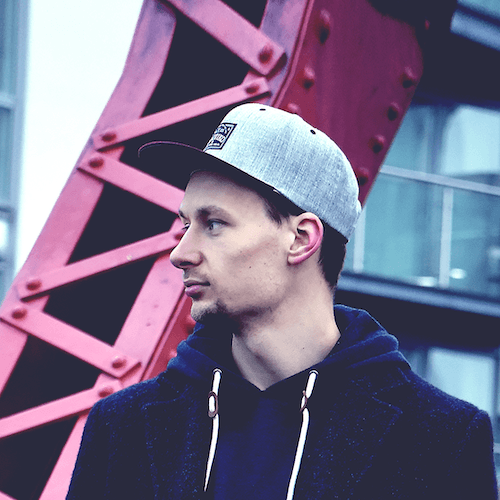 Jonas Urbonas
Design + Digital Marketing Expert
Originally from Lithuania, Jonas studied Multimedia Design & Business in Denmark for 2 years, before moving to London & exploring the entrepreneurial space for 3 years. Jonas is now founder of a sports participation and management app Hoops Connect, and Orfi Media, a digital marketing agency for the sports, fitness and health industry. Jonas is a world-class designer, focusing on UI / UX, brand development and digital marketing.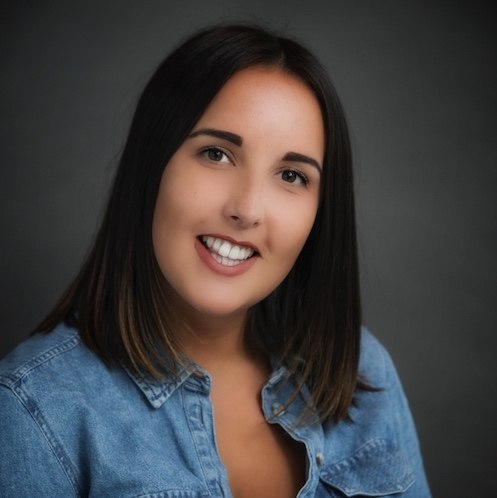 Laura Crimmons
PR & Social Strategy
Laura is Founder of Silverthorn, a PR, Social & Content agency that sparks conversations and engagement to get brands talked about in all the right places. She won PR Moment's Young Professional of the Year 2017, was named in The Drum's 2018 and 2017 50 Women in Digital Under 30 and was shortlisted for the CIPR's Outstanding Young Communicator 2017. Laura has led campaigns  that have gained coverage by top international publishers such as BBC, Mashable, Daily Mail and many more. Laura is a regular trainer and speaker at industry events such as INBOUND2017, Learn Inbound, UnGagged Vegas, Yoastcon, SMX München and BrightonSEO, where she has delivered the link building/Digital PR training since 2013.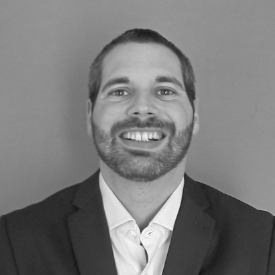 Mike Lavin
Sales & Finance
Mike successfully built a 6-figure location independent business by capturing a handful of client success stories and leveraging them to grow a business from scratch. Unexpectedly this also meant Mike started being quoted by the Financial Times and other leading publications as a leading finance expat finance expert – all whilst working from the nearest beach bar with wifi! Mike now runs ResultStory, which helps other entrepreneurs capture their customer success stories, so they can trigger powerful customer demand for their solutions too. Mike also helps entrepreneurs with practical sales strategies that can be quickly implemented by startups, learnt from personally closing over $1 billion worth of sales in various industries.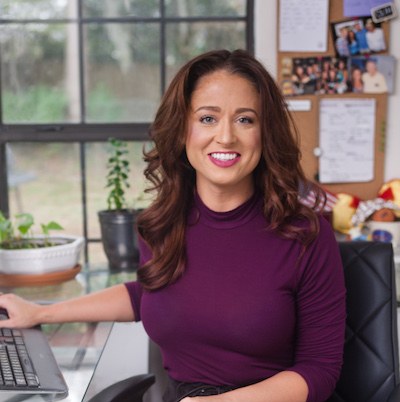 Blythe Brumleve
Broadcasting & Blogging
Blythe started her first sports blog in 2009 with little experience, but fueled by driven passion. Fast forward a few years and she's leveled up from a part-time blogger into a broadcaster and digital project manager for Brumleve Brands.
Back when Blogspot blogs were all the rage, Blythe locked herself in an office and learned WordPress, SEO, web design, user experience, analytics, email marketing, social media and more. She used this experience as editor in chief at a print magazine, digital marketer in construction and logistics, a radio host, TV commentator, podcaster and live digital broadcasting.
If you're looking to work with a multi-tool player in the web world—you've found her.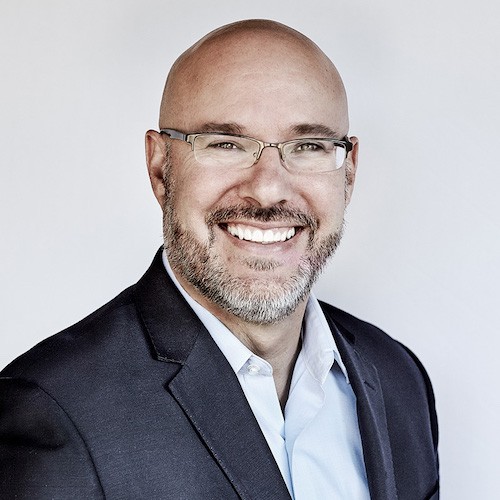 David Franklin
Sales & Salesforece
David is a seasoned Salesforce.com leader with specialized focus on Governance, Adoption, Implementation/Growth Strategies and Business Coaching. David has lead two successful Salesforce Consulting firms (SI & ISV), designed two patent-pending applications, holds multiple certifications (1st 500), founder of four Salesforce User Groups and members of the Salesforce AppExchange Customer Advisory Board. After serving eight honorable years in the U.S. Navy as a Technical Communicator for Surface and Sub-Surface vessels, David earned two Navy Achievement Medals and was nominated for Shore Sailor of the Year in 1996. He attended Moody Bible Institute where he studied Biblical Studies.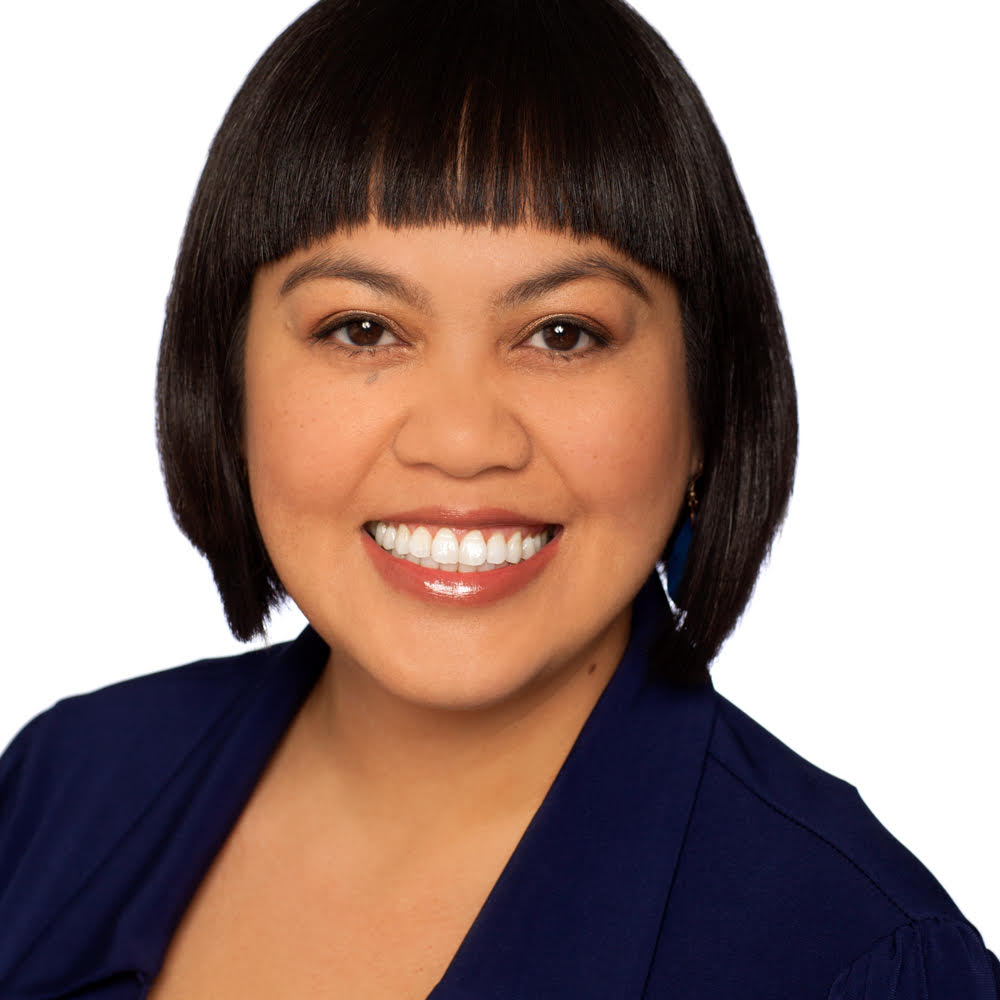 Kariz Matic
Kariz has a fondness for information and organization. She's spent the last 20 years unifying data to craft systems for growing startups and enterprise brands like Nestle, Genentech, Cisco, VMWare and GrouponWorks. She made the entrepreneurial leap in 2012 when she started The Matic and focused her attention to Digital Strategy. Most recently, she's launched her next (ad)venture, Champaign, the social media management platform designed for content marketers. Alongside her professional accomplishments, Kariz is also a mom, a mentor, and a philanthropist actively contributing to and participating in initiatives that work to empower women and girls around the world.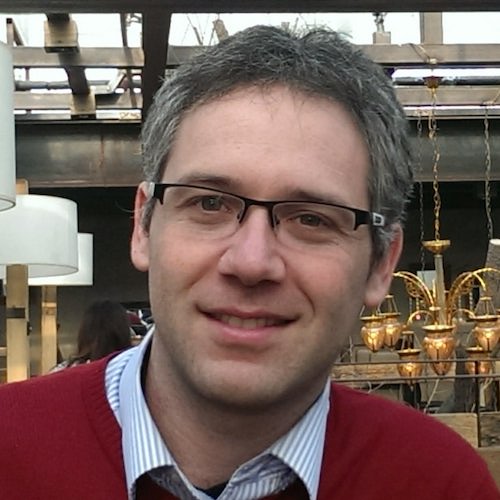 Shlomo Freund
Lifestyle & Finances Expert
Shlomo Freund is an entrepreneur, speaker, and mentor with over 15 years experience and expertise in building an international business that can be run remotely. Shlomo mentors entrepreneurs and nomads on their finances on Free Financial Self, guiding them through making their finances and desired lifestyle meet leading to increased productivity, confidence and happiness.  Shlomo founded AppInChina, a consulting firm helping clients distribute their apps to China's huge Mobile market and is the co-host of China Business Cast. He is a former contributor on Forbes and several other publications. Shlomo now is location independent and takes long workations with his family whenever AND wherever possible. Always looking for the next place to explore.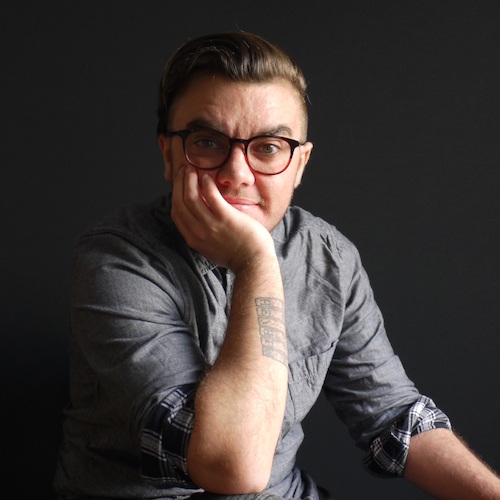 Max Masure
Design Thinking Strategist & Co-founder
Max Masure (they/them) is a Design Thinking Strategist living in Brooklyn. They started their career 12 years ago, working as a User Experience and Design lead, for an array of organizations, from startups to Fortune 50 companies. Max is always enthusiastic to generate innovative ideas and turn them into success, saving time and money with collaborative work and prototypes. They led Design Thinking workshops for the innovation departments of Essilor and Johnson & Johnson, worked with Goldman Sachs and Credit Suisse on award-winning mobile banking tools and co-created the first online therapy app, Talkspace, which has successfully helped thousands of individuals connect with an online support system.  Max is also the co-founder of Argo Collective, Inclusion Strategies for growing workplaces and innovative product teams, utilizing the power of Design Thinking workshops to build inclusive products.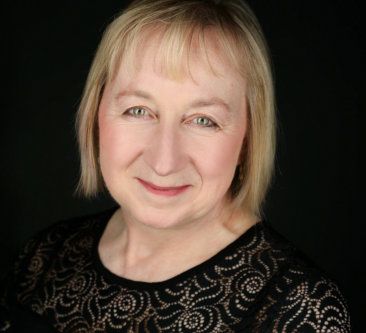 Alison Boyle
Digital Marketing Strategist
Alison Boyle never set out to become an entrepreneur, she fell upon it through circumstances. After her family moved to a new rural town, she quickly discovered the only way to make a living was to be creative and start something herself. Very soon Alison started her own small marketing agency, specialising in WordPress and Infusionsoft – marketing automation for small businesses. She loved helping small businesses grow, and very quickly became incredibly busy! LA Marketing  now offer full agency services, building websites, email marketing, email automation and Infusionsoft implementation, WordPress frontend development, Copywriting, campaign build out and automation inside Infusionsoft plus a full digital marketing strategy. You'll often find Alison at digital marketing events and conferences either in London, Europe or in the US.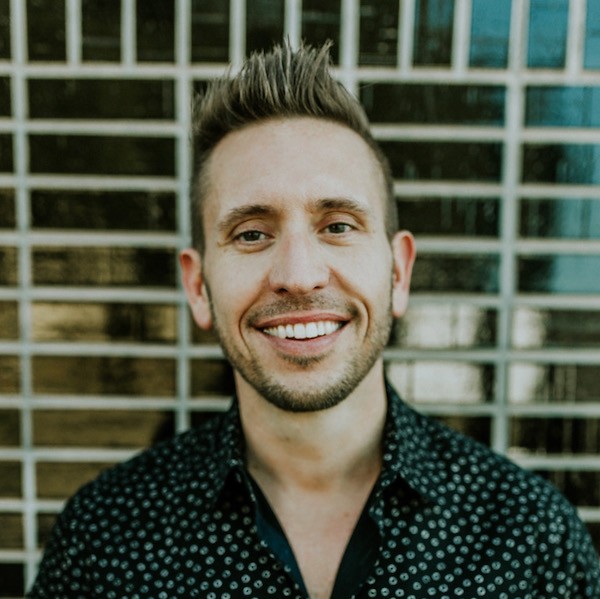 Joshua B Lee
Digital Marketing Expert & Author
As the founder of StandOut Authority Joshua helps companies and professionals reach the 90% of buyers that can't be accessed through traditional outreach, and has personally managed over $100 million in ad spend and controlled over 35 trillion online impressions over the last decade. Joshua helps clients identify and connect with target audiences to efficiently create a pipeline of prospects, and is the published author of Balance is Bullsh*t, in which he argues that work-life balance is a myth.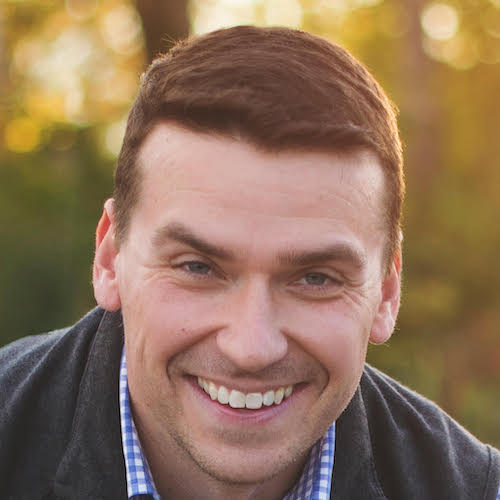 Preston Junger
Co-Founder @ Mile Square Labs
Preston is a former early Yelp employee, previously helped grow sales take for Yahoo!, IAC & Apple. Currently, he is Co-Founder of Mile Square Labs, a revenue agency working with domestic and international startups on sales operations and growth solutions. He joined Yelp in 2008 as hire #82, opening & expanding the first NY office, bringing the company through IPO, while significantly growing Yelp revenue as VP of Brand Solutions. Preston has a B.A. from the University of Vermont and is an active advisor, board member and mentor with several accelerators, a handful of rising startups and a small number of the most promising Blockchain projects. Also an investor in Circle, 23andMe & TaskRabbit (acquired by IKEA).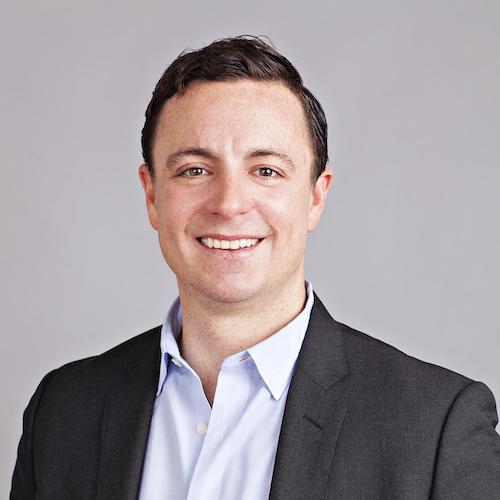 Danny Potocki
Founder and CEO of Finis Ventures
Danny is Founder + CEO of Finis Ventures, a startup advisory team embedding with early-stage teams to lead business development and partnerships initiatives. Danny is also Managing Director of Accel7, an accelerator investing in early-stage startups inspiring a new way of living. Prior to Finis, Danny led the Strategic Initiatives Group at Praescient Analytics, working with tech firms backed by In-Q-Tel and VCs to deploy solutions on six continents in 40+ countries, enabling teams from the Pentagon to the White House to Wall Street to solve high-impact problems across diverse industries. He is an Adjunct Professor in Entrepreneurship & Innovation, and holds a master's degree from Harvard University and bachelor's degree from Iona College. Danny enjoys snowboarding and half-marathon training on backcountry trails in the Catskill Mountains.
The Experience
7, 10 & 14-day global retreats filled with hands-on workshops, personalized 1-on-1 coaching, expert speakers, luxury accommodation and unforgettable travel experiences with like minded entrepreneurs.