Launch your startup at an exclusive retreat for entrepreneurs.
Join a community of driven entrepreneurs & have a blast starting up - build a minimum viable product with 1:1 coaching & support, while enjoying beautiful Croatia.
September 8-23, Island Kaprije, Croatia
Apply before July 31 to save up to $500 with early-bird pricing
You've Got a Business Lightbulb Flickering In Your Brain...
An idea so good, you'd be crazy not to do something about it. But…
You can't find the time, energy or professional support to put your soul into it.
You haven't taken a vacation in ages – and you're itching to book a trip to clear your head and reset.
What if you could book two weeks off to do both?
Enter Travelpreneur Retreats.
We're here to help you to stop making excuses.
NOW is the time to bring your vision to life.
We'll be by your side.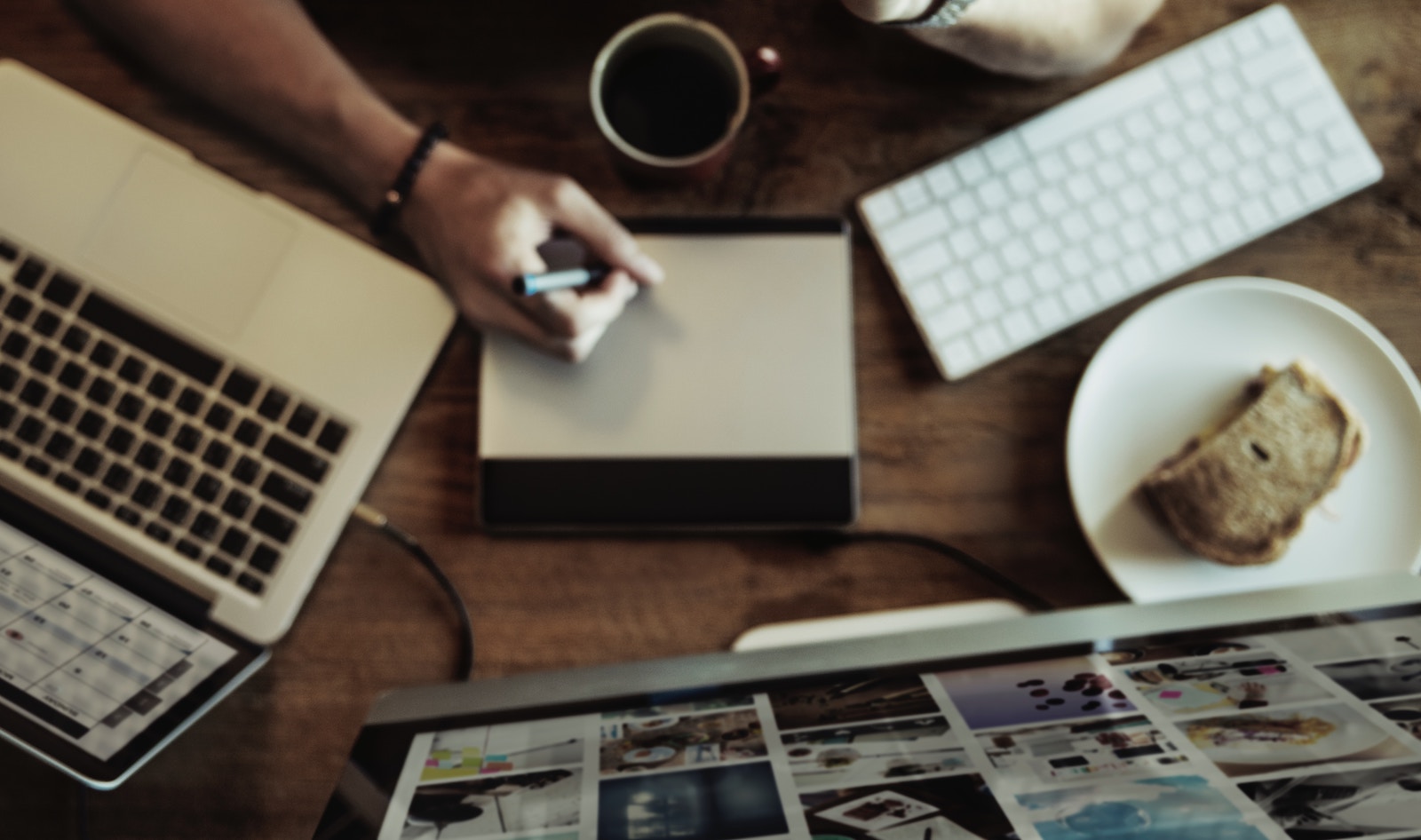 Don't put off starting your dream business any longer.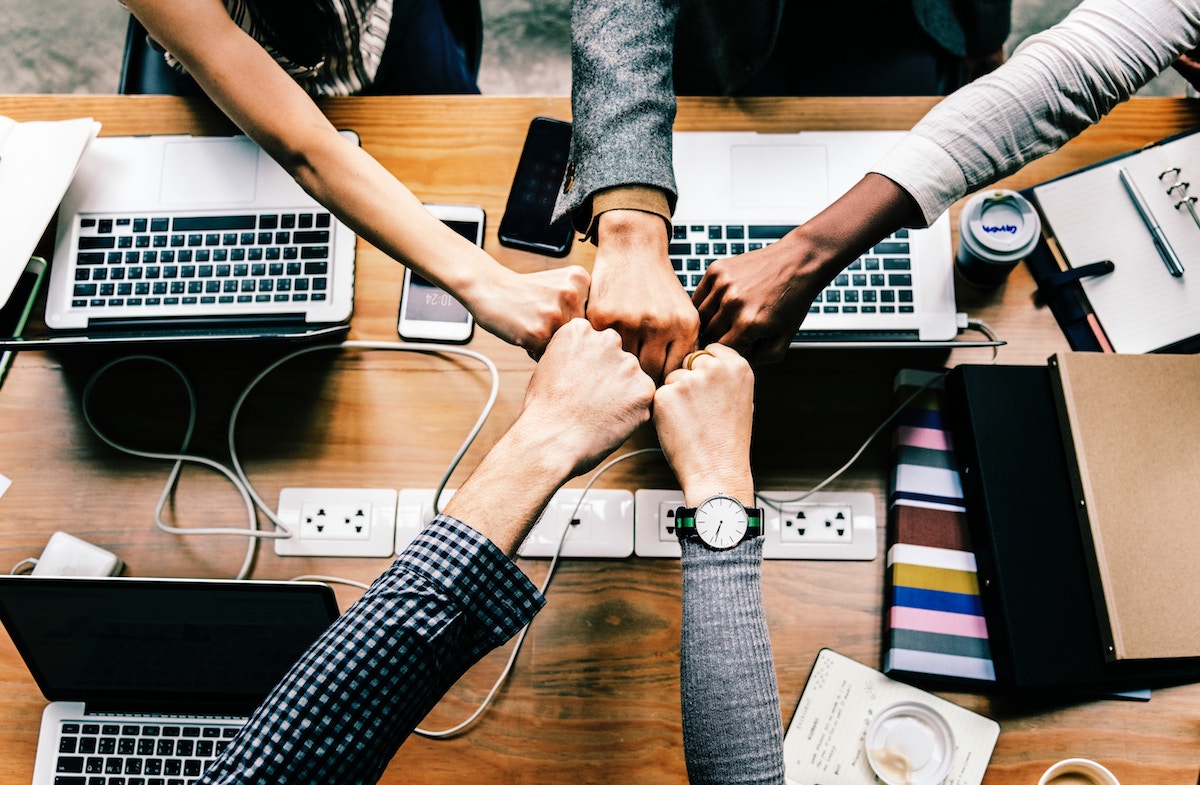 We know it's overwhelming to take the plunge. Our team of experts has your back.
The Travelpreneur Retreat Experience is….
A two-week retreat designed for motivated, aspiring business owners who are ready to press "launch" on their big idea.
Stay in a classic Dalmatian villa in Croatia, surrounded by like-minded entrepreneur, passionate about chasing their goals, just like you.
Create your business plan, website and minimum viable product with feedback from pros in the startup and business world.
Return home with your online business up and running, 20 new friends, and a fresh mind to build on your new foundation.
This Retreat Is For Entrepreneurs Who Want To:
Launch Your Startup
Travelpreneur is a 14-day retreat: 10 days of workshops, with 4 days of play to help you launch your business, elevate your mindset and celebrate your success. You'll validate your ideas, create your business, become a startup founder or CEO – and have fun doing it!
Get Professional Guidance
Get proven results fast so you can take your ideas and lifestyle to the next level! You'll receive training, coaching, accountability, motivation, guidance, and an action plan for starting your new business, regardless of your experience, while networking and having fun!
Connect With Fellow Entrepreneurs
You'll meet new friends and potential business partners who share your values and will support you on your journey. Expand your professional network and create lasting and meaningful experiences in beautiful Croatia. 
Take a Vacation That Pays Off
You'll wake to the smell of freshly cooked breakfast in the villa and work on your business during the day. Then take time to recharge with dedicated time for play -whether it's lounging poolside or trekking Croatia's famed national parks, your body, mind, and business will thrive.
If you are feeling stuck + stagnate at work, or…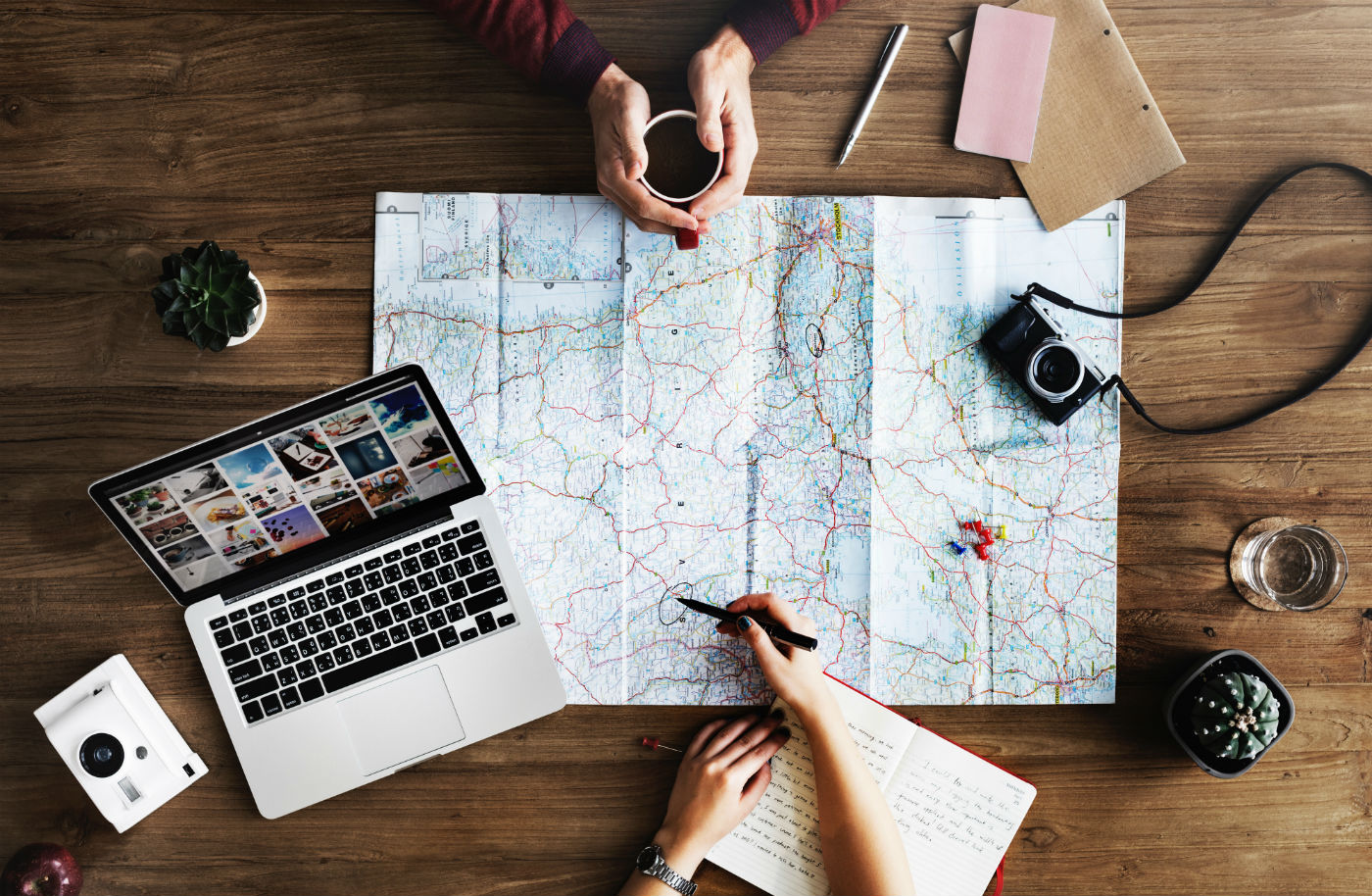 You haven't taken a vacation in ages - and you're itching to book a trip to clear your head and reset
You need: time and space to work on projects that really matter to you. A little nudge (in the best company) to grow outside your comfort zone, with a support system that just gets you. We're talking business coaches, startup founders like you, and industry experts to show you how it's done to set yourself up for success.
You need the ultimate retreat to supercharge your mind, body and biz
You can't find the time, energy or professional support to put your soul into your business idea
By the time you get home: you are drained, and your entrepreneurial spirit falls off the side of your desk, along with your creativity.
You dream of: the day where you don't have to clock in from 9-5 and work for *that* boss who doesn't value your time (or talent).
Stop saying "I can't wait till I'm my own boss!" and get 'er done, now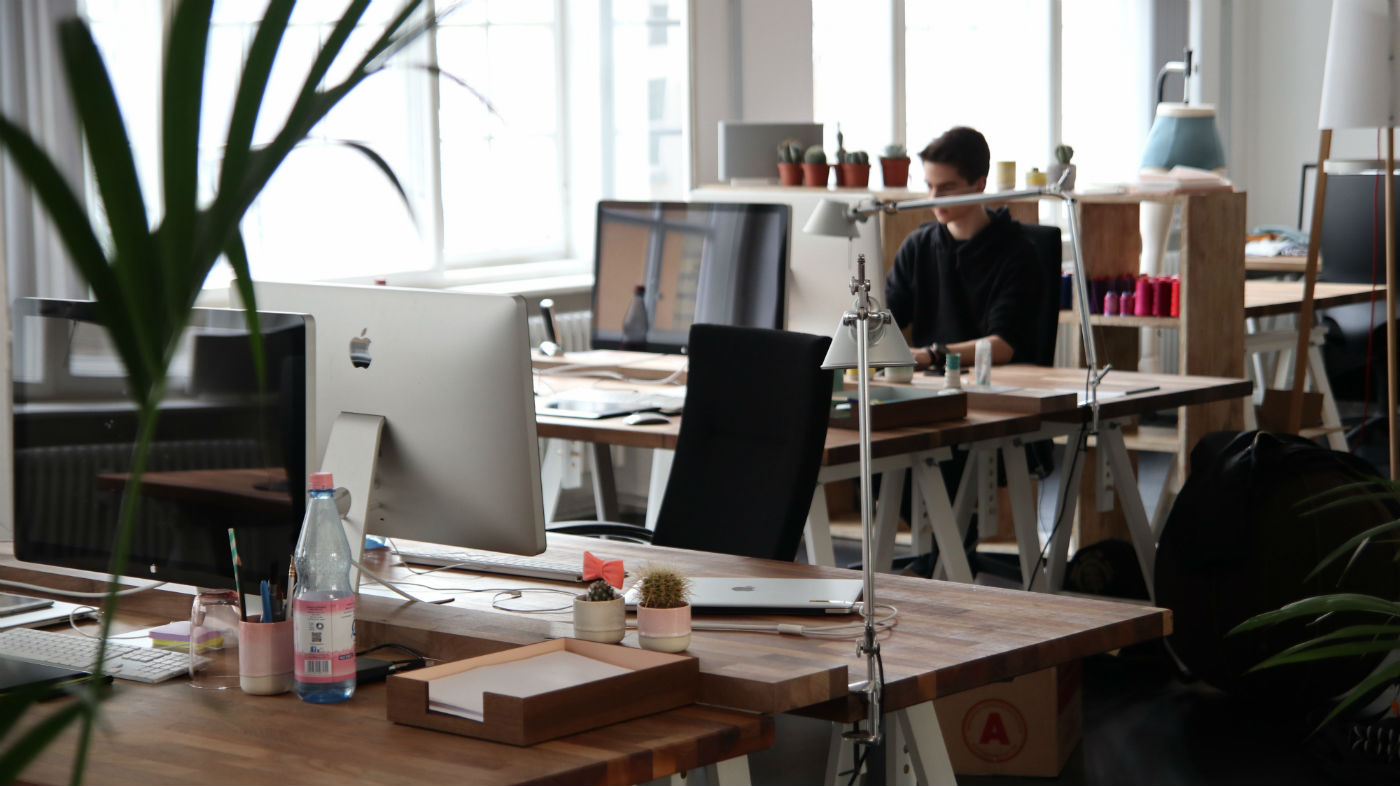 This is the most important two week vacation you'll ever take.
Highlights
10-days of hands-on workshops
Personalized 1-on-1 business coaching
Pitch competition and prizes
Networking with startup experts & entrepreneurs from multiple industries
Business Workshops
In a series of workshops over the course of 10 days you'll validate your ideas, create your business, become a startup founder and connect with other smart, passionate people who will support you in your journey to CEO.
Guest Speakers
Throughout the week, you'll meet, network with and learn from top experts in the fields of product design, startup strategy, funding strategy, SEO, social media marketing and tech.
Highlights
15 nights Villa accommodation
Complete Villa access – including pool, sauna & clubhouse
Access to workspaces
Stay in a Luxurious Villa
Stay in a Dalmatian stone villa for an authentic Croatian experience. Our villa offers incredible amenities & group workspaces to create the perfect balance between productivity and relaxation. P.S. Yes, there's a pool.
Work Spaces
Our villa offers amazing group & work spaces where the group will be able to plug in & collaborate, or find quiet areas to be productive and get things done.
Highlights
2 exclusive all day trips showcasing the best of Croatia, led by our insider local experts

Unforgettable experiences cycling, paddleboarding, hiking and swimming through Croatia's national parks
Cultural Experiences
The Island and its surroundings offer many authentic local experiences and adventures that will make you feel like a local. We'll visit many of the local UNESCO heritage sites, as well as offer optional excursions for squid and octopus fishing, olive picking and olive oil making.
Local Adventures
Our insider locals know the best secret spots in Croatia that will take you on an amazing journey – from island hopping in Kornati to trekking and cycling in National Park Krka, the options to choose from will be endless (and unforgettable).
Highlights
Daily breakfast & lunch

Two special community dinners – more to be revealed soon!

Airport transfer to the Island
Authentic Dalmatian Food
Throughout the retreat, we've got daily breakfast and lunch covered on every day. And it's one of a kind – you'll be dining on a variety of authentic Dalmatian food, typical of fresh Mediterranean cuisine. Think lots of seafood, olives, anchovies, bread and dips!
Transportation to the Island
Transportation is included from the Airport in Split or Zadar to Island Kaprije. Please note that airfare is NOT included in the price.
If you've been looking for a sign to invest in yourself and your future business, this is IT.
I can't say no to personal coaching, downtime and business building in Croatia!
Our retreat is designed to give you the best of Croatian travel, a little bit of relaxation and an intense 10-day transformational startup experience. You'll be surrounded by 10 new entrepreneurs who will serve as your new peer group, friends, business partners and support system. Here is the schedule that will launch your new life & business:
Lean Methodology
What is lean methodology or validated learning? And why will be focused on building an MVP rather than designing your entire business? In this intro workshop, we'll talk about how you can get the max amount of learning for a minimum amount of effort, and why that's critical for your startup.
The Lean Mindset + Lifestyle Design
There a million ways to build a business, and a million ways to live your life. In this workshop, we'll make sure you're on track to building a company that works for you and your desired lifestyle, rather than continuing the lifestyle that you dislike.
Mastering Your Mindset & Time
No matter how productive you are in your 9-to-5, you're likely to struggle with time management as an entrepreneur, and your mindset has more to do with long-lasting success in business than any other component. In this workshop we'll take a peek into your belief systems, get you motivated to move forward into your business and spend some time on critical productivity and prioritization strategies.
The Lean Canvas
Rather than spending weeks creating a business plan that no-one will ever read, we'll spend 90-minutes creating a lean canvas to identify the problems, solutions, key metrics, competitive advantages & key value proposition for your startup idea.
MVP Creation
It's time to validate you ideas! You'll define the methodology for testing your ideas, determine what you need to build, how you'll find your audience and define success parameters for your startup MVP.
Ideas + Market Research
Every startup starts with a great idea or an improvement on a great idea. In this workshop we'll flesh out your existing ideas, do some quick market research, define the "WHY" of your business, choose a name and get to work designing your MVP hypothesis.
Building Landing Pages or Prototypes
In this workshop you'll define the requirements for your test, we'll discuss specific platforms for rapidly creating websites, prototypes and wireframes. Based on your business type and skill level you can decide (with our help) on what needs to be build. We'll also cover some best practice for copywriting and design.
Measure & Learn
If it's not measured, it can't be managed… so we'll dive into your initial analytics, review your A/B test results and analyze your feedback. At this point you'll make a call on whether you've validated your idea, need more data or it's time to pivot.
Launch & Market
It's time to get your test out into the world! By now you know who your audience is and it's time to get in front of them. We'll define a strategy for getting your MVP into the hands of testers via outreach, advertising and social media and discuss the basics of A/B testing and analytics.
Funding Strategy
Once you've validated your idea, it's time to prep for funding your idea. You'll do some early financial projections, estimate your expenses and start working on your investor one-sheet and gathering data for your pitch deck.
Creating the Pitch Deck
In this workshop we'll review some winning pitch deck and establish your "pitch deck must haves," then you'll get to work creating your deck and getting feedback from some of the world's top experts.
Pitch Competition
The culmination of the 10-day workshop: you'll have 5 minutes to present your new startup to a panel of judges & your peers. You'll get honest feedback so you can grow and practice your pitch in a safe environment.
Arrive & Relax
September 8
Arrivals & check-in
VIP cocktails
Dinner at leisure
September 9
VIP breakfast
Neighborhood tour
Group welcome dinner
Work & Grow
September 10-18
Breakfast & AM workshop
Lunch & free time
PM workshop
1-1 on coaching with Kate
Dinner at leisure
September 19 - PITCH DAY
Coaching with Alex (limited)
Startup pitches
Wrap party
Play & Enjoy Croatia
September 20-22
Breakfast
Included day trips & excursions, relax at the villa OR explore Croatia on your own
September 23 - Depart
Breakfast & group farewell
Departure
Get daily access to experienced business coaches and 1-on-1 sessions to work through your specific business goals and plans.
A defined, tested and proven MVP (Minimum Viable Product)
A prototype or landing page
A solid business plan, with feedback from industry experts, coaches and your peers
Proof that you can make it as an entrepreneur!
Renewed confidence to break free from your traditional workspace, to one where anything is possible
The tools to run your business from anywhere in the world and become a location independent entrepreneur.
Knowledge on how to own, operate and run a profitable online business or startup
10+ new friends who share your passion for growth, and who will keep you accountable
Experience creating a pitch deck for investors and pitching in front of startup pros
It's a no-brainer, right? Yes, I'm ready to launch my business! →
Meet Your Jaw Dropping Host, Croatia!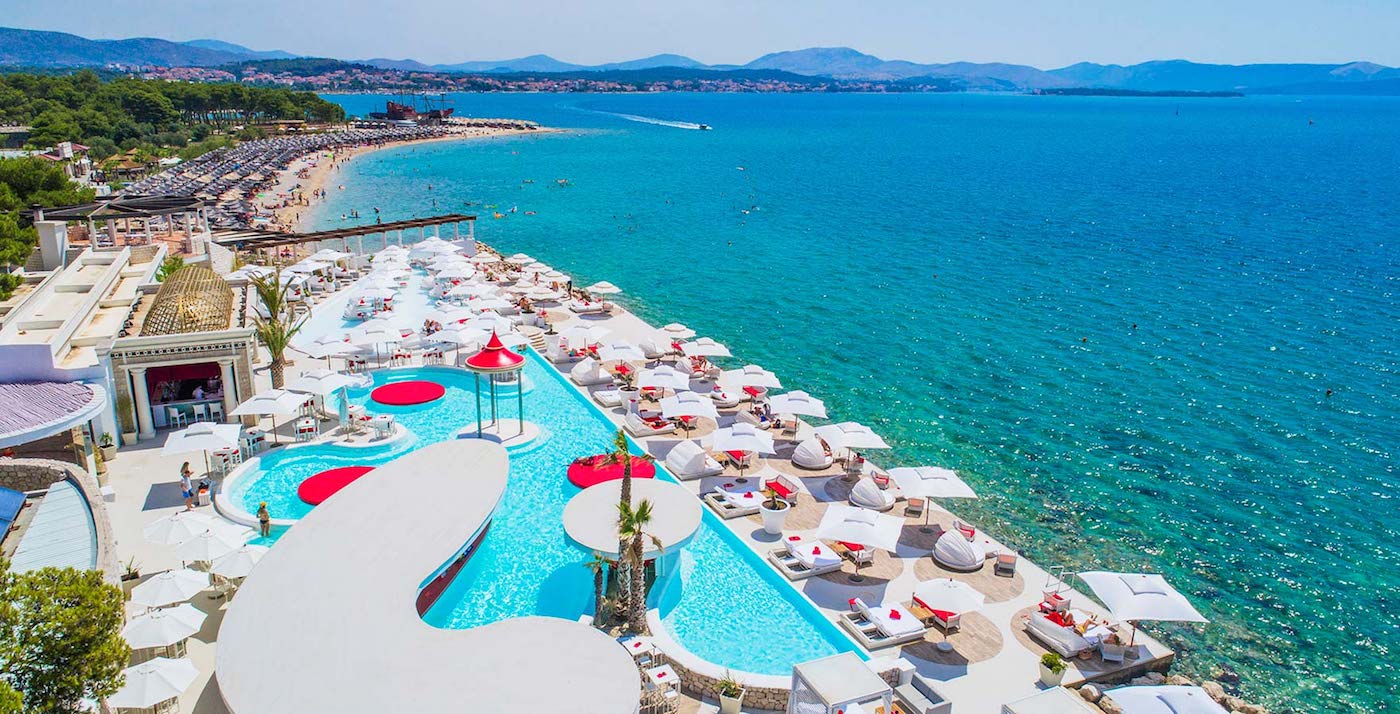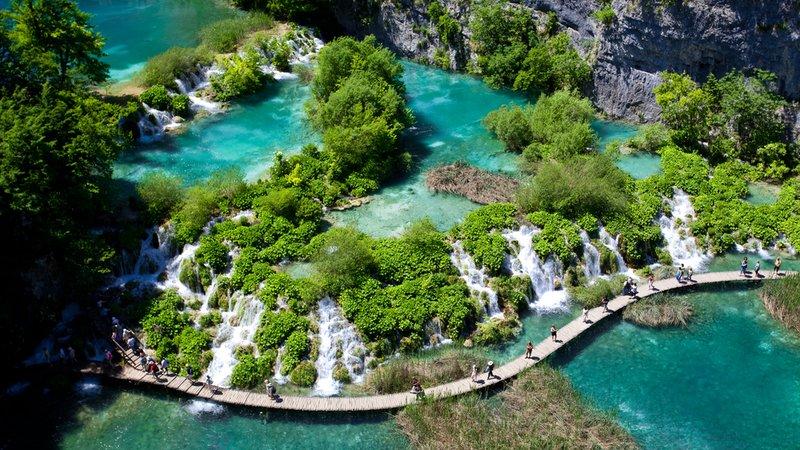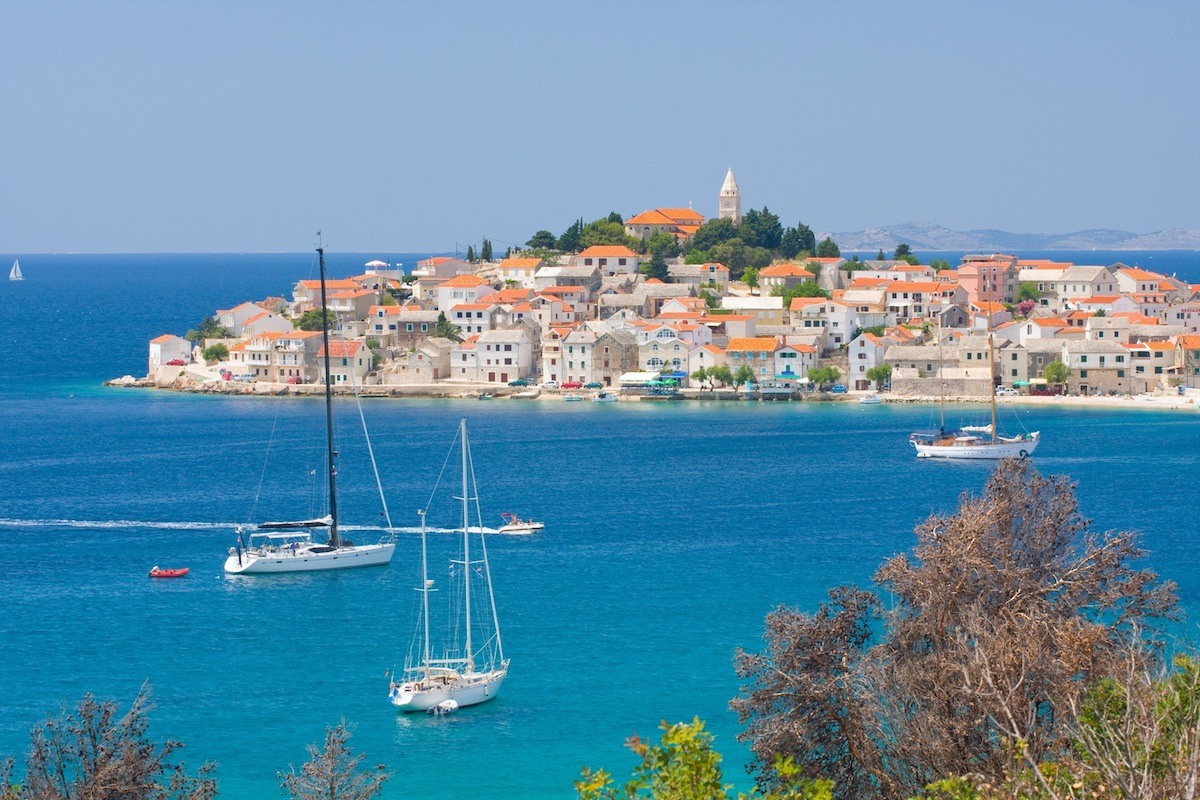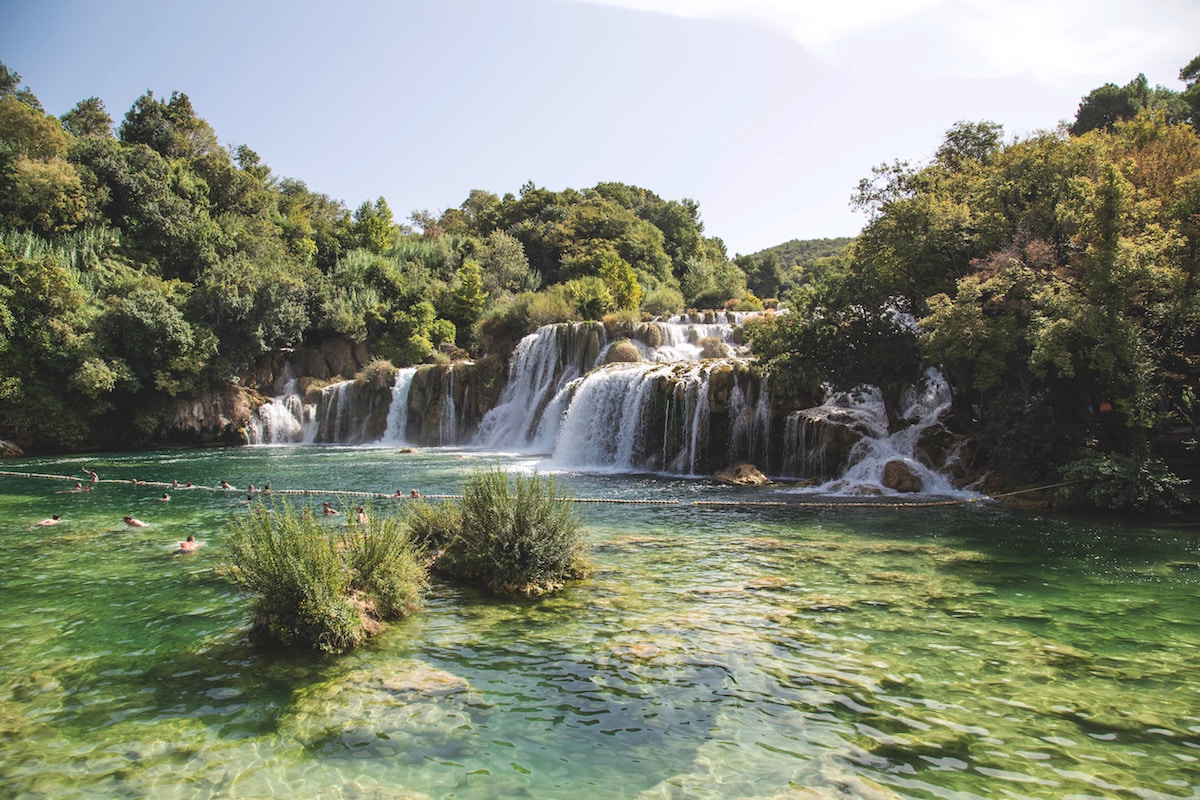 Adventure in Krka National Park
Visit National Park Krka for some well-balanced mixture of activities. We will take you rafting, kayaking, trekking and cycling within Croatia's most beautiful National Parks.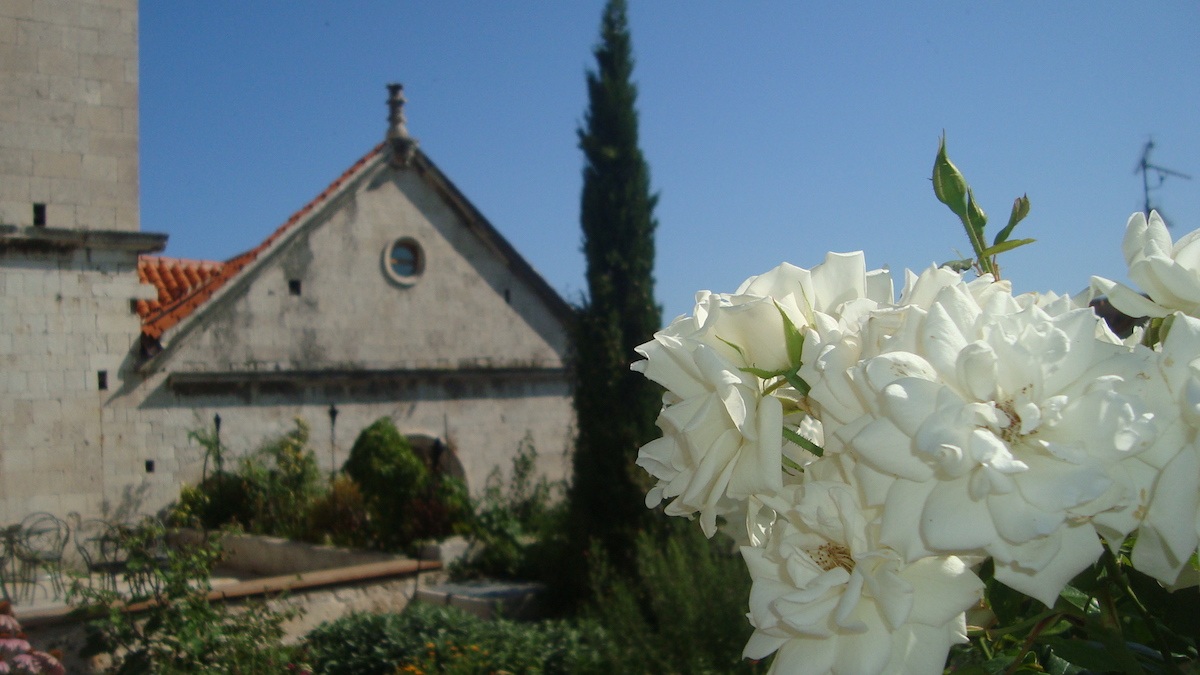 Explore Historic City of Sibenik
Amongst all Croatian towns on the Adriatic coast, Šibenik is set apart by its unique location in a picturesque and open bay, at the mouth of the Krka River. If you are a fan of rich history and fascinating historical sites, you don't have to spend all day in the museums, just walk around Old Town Sibenik. Impressing charm of the old town will take your breath away. The historic city center is made up of picturesque alleys, stairs, and small churches.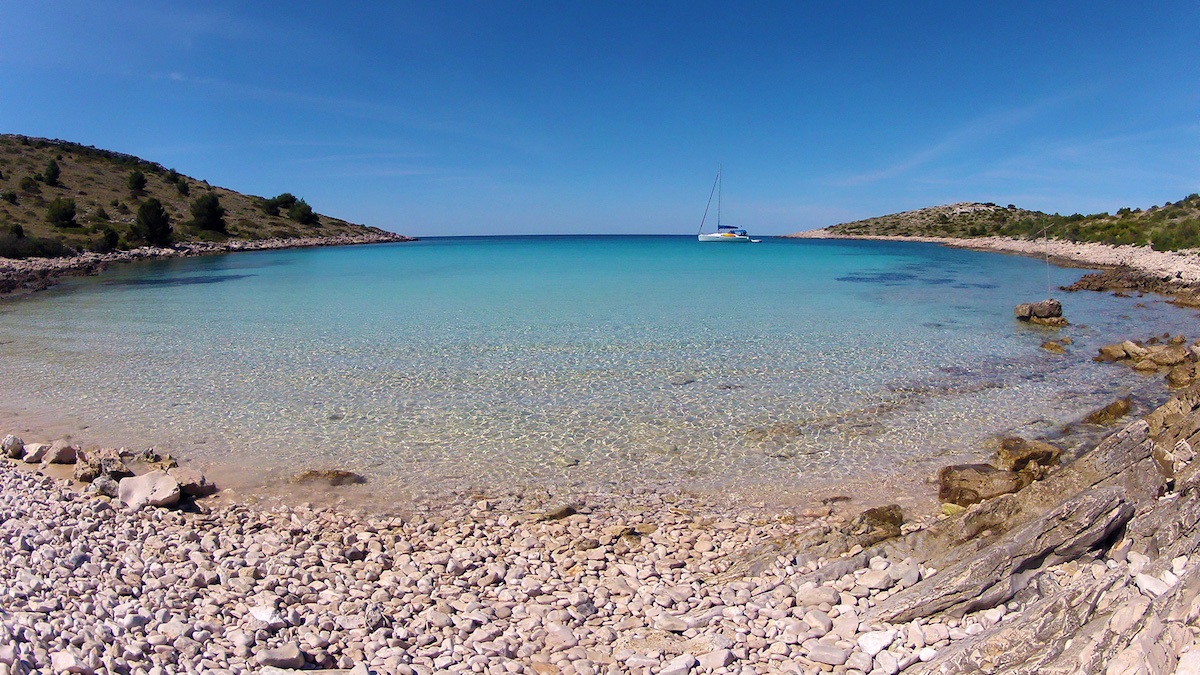 Explore Kornati Islands
The Kornati archipelago has qualities that make it unique. It is made up of 140 islands and islets but there's little sign of human habitation. It's a very meditative and minimal landscape, unlike any other island chain in the Adriatic. When you enter Kornati, you've arrived somewhere completely different.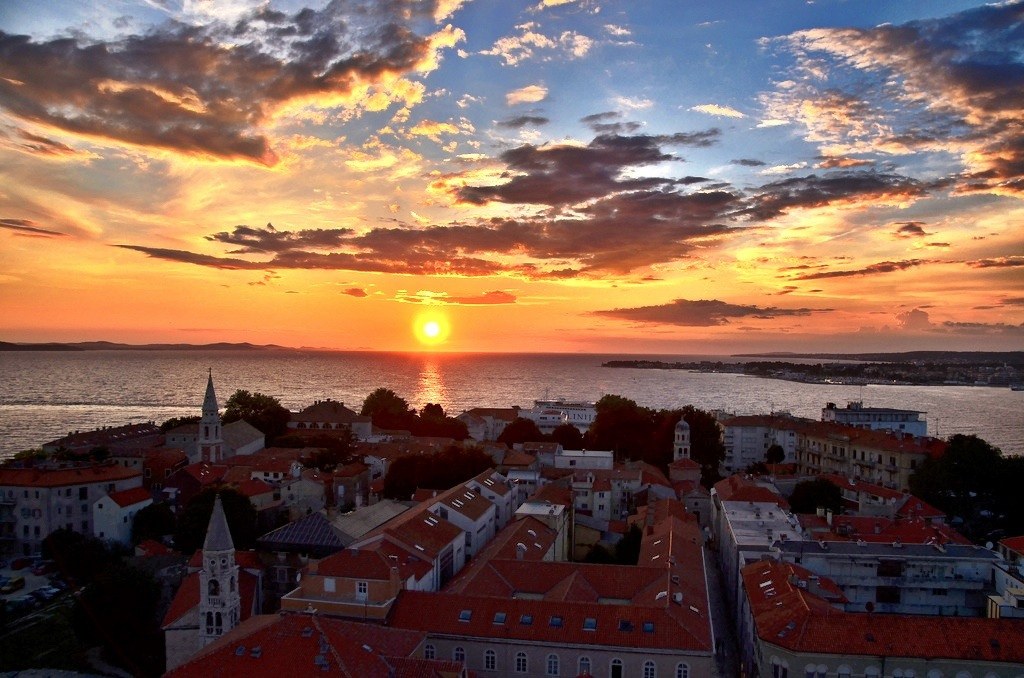 Listen to the sounds of the sea in Zadar
The Zadar Sea Organ is the world's first musical pipe organ to be played by the sea. Simple and elegant steps, carved in white stone, were built on the quayside. Underneath, there are 35 musically tuned tubes with whistle openings on the sidewalk. The movement of the sea pushes air through, and depending on the size and velocity of the wave musical chords are played. The waves create random harmonic sounds.
Of Course, You Could Always Chill Poolside or Seaside at Our Classic Dalmatian Villa...
You'll have the option to lounge by the pool, relax in the sauna, play in the billards room, sip your coffee from your private balcony (select rooms) or borrow the house paddle boards or bikes to explore the marina.
Mia Scuric is the CEO and Founder of Travelpreneur Tribe, a company focused on empowering entrepreneurs by providing enriching, fulfilling and rewarding environments to start their online businesses while roaming around the globe. After spending 15 years in tech, most recently as a project manager, Mia decided to combine her passion for traveling and technology in Travelpreneur Tribe. Her startup retreats connect like-minded entrepreneurs & adventurers, helping to ignite and launch their businesses, while learning about the country they are traveling in.
Kate Bagoy is a business strategist, coach and consultant specializing in startups & online business, and the founder of Sixfigurefreelancers.com. A UX designer by trade, Kate has worked with more than 50 startups as a designer, marketer, product manager, strategist, analyst and advisor. She is a graduate of the Portland Seed Fund, served as a mentor at multiple accelerators and educational programs and has led projects for several Fortune 500 companies, including Nike, HP, Apple and Microsoft. She holds a BFA in Design and an MBA in Marketing. Learn more about Kate at katebagoy.com
Standard
Basic Luxury - 5 Rooms Available
Shared Villa Room w/ Twin Bed

Food (Breakfast and Lunch)

Workshops

1:1 Coaching

Travel and Adventure Trips

All Events

Airport Transfer
Exclusive
VIP Luxury - Only 4 Spots Left!
Private Villa Room w/ Queen Bed

Food (Breakfast and Lunch)

Workshops

1:1 Coaching

Travel and Adventure Trips

All Events

Airport Transfer

+ Pre-trip Travel Assistance
+ 1 Month Post Retreat Coaching
Food (Breakfast and Lunch)

Workshops

1:1 Coaching

Travel and Adventure Trips

All Events

Airport Transfer

Does NOT Include Villa Accommodation
Like These Entrepreneurs Did:
It didn't take Kate long to figure out what to tell me to push me forward and build momentum. It's like she knew me forever. She has very good insights and quickly grasped my struggle. I wish I had met her years ago! Maxime DeBleu
"In a one hour meeting with Kate, I went from feeling like I had NO idea how to start my business to having a fully laid out plan, and more importantly, full confidence in myself that I could do it."
Zoe Weiner
I've been working with Kate for the past 4 months, and she is a phenomenal coach and cheerleader. She is constantly encouraging me to dream bigger about my business, which I launched a year earlier than expected in huge part due to her encouragement. Christina Thelin
Frequently Asked Questions
You've got Q's, we've got A's. Feel free to book a call to chat if you have more questions.
Who is the Travelpreneur Retreat For?
This retreat is for people actively looking to start a business. It is designed for entrepreneurs who are serious about getting results and starting their companies.
How Do You Choose Participants?
We interview every participant to make sure that the retreat expectations are aligned with your personal, business and growth goals. With 10 participants, we wan't to make sure everyone is at the retreat ready to learn, have fun and launch. No previous startup or business ownership experience is required, but we will talk to you to make sure our retreat is going to be the best environment for you to grow your specific business and that you're fully prepared for the retreat.
What is The Cost of The Event?
The cost of the event depends on your accommodation preferences and budget. Please check out our
pricing
section for details.
Can I Transfer to Another Person?
Yes, you may transfer your ticket to another person if you are unable to attend - however, we must be able to interview that person before the event to ensure a good fit.
Are My Tickets Refundable?
Refunds are not available (except in the case of international visas being declined) as we use tickets sales to book the venue and prepare for the event. You are able to transfer your ticket to another person or a future event.
How Do I Sign Up?
Please fill in our
application form
so we can know a little bit more about you. We review all applications as they come in, and will set up a time to talk to you in detail about the retreat. If this is a good fit for both of us, we will send you an invitation a link to payment options.
How Many People Are Attending?
In order to keep the atmosphere intimate and productive, we are limiting the number of registrants 20 - Only 10 will be offer Villa accommodation, with up to 10 applicants attending the event & excursions only (DIY accommodation).
Are Payment Plans Available?
Absolutely. We know it can be challenging to invest in your education and business and would be happy to discuss payment plan options before you book. If you would like to set up a payment plan, please contact us
here
.
Where Is The Retreat and How Do I Get There?
The retreat is in an island call Kaprije, 40 min away from Sibenik by ferry. You can take flights to either Zadar and Split and we will arrange for your transportation in advance. Just please let us know the details.
Is Airfare Included?
The airfare is NOT included in the price of the retreat and you are responsible of flying yourself to the closest airport. Once when you are there, we will take care of everything.
What About Visa's and Travel Insurance?
Visas vary from country to country. Please check for information specific to your nationality. All participants are required to have travel insurance. We recommend World Nomads which offer very comprehensive plans, and many US credit card companies offer travel insurance gratis.
Do I Need a Visa?
That depends on your nationality and passport, but a visa is not required for trips under 30 days for MOST nationalities - please research any requirements that you might need before you plan for the trip. If you need help, let us know.
What is the Accommodation Like?
We are staying in a luxury villa located on the small Island Kaprije near Sibenik. The villa has 9 bedrooms with en-suite bathrooms, spacious kitchen and a large living room which is ideal for large groups and gatherings.
What are Additional Amenities?
In the yard, there is a big swimming pool, a barbecue, whirlpool on the terrace, a gym, sauna, billiards, darts for pleasant moments of refreshment and relaxation from everyday stress.
What Type of Rooms are Available?
The Villa has nine double bedrooms each with bathroom. There are 5 rooms available with queen size bed, and 4 with two twin beds. Through our questionnaire, we will pair you with the perfect roommate for your say, unless you request a specific roommate.
Are Meals Included in The Price?
Breakfast and lunch are included in the price, as well as celebration dinners twice during the retreat. Mostly we will be in villa working and chilling, but at the end of the day we can go out and explore local restaurants.
Hello & Welcome!
Mia and Kate, here - your hosts at Travelpreneur Tribe Startup Retreat Croatia.
Since we're both passionate about traveling & startups, it only came naturally for us to connect and start this amazing journey.
We recognized a need for a supportive environment to start your company - away from the hustle and bustle of that corporate job, but without the pressure of intensive 3-day weekends, and envisioned a retreat that combined relaxation, play and made the startup process fun.
Mia is from Croatia and always brags about her beautiful country, wanting to show it's natural treasures to the world. The inspiration for Travelpreneur Tribe came from the desire to share the best of Croatia AND to create opportunities for people to enhance their lives by starting their entrepreneurial journey.
And what better way to do that than to bring in a group of extraordinary individuals to live, learn and travel together in picturesque Croatia!?
Kate's been working with startups for over a decade and is passionate about helping new founders succeed in life and business. When she connected with Mia over their shared love of travel and tech, it was a no-brainer to jump-in and put her consulting and coaching background to work planning the workshop content and rallying a team of supporting players.
We've teamed up to bring you the best possible experience getting through the startup process, regardless of your experience running a business.
With more than 30 years combined experience in tech, business, and startups, you can trust our team to support you in having a great experience in Croatia, and providing the support you need to start your new business off on the right foot.
We'll make sure you have a solid foundation for your startup and leave Croatia with your ideas validated and measured, and a plan for implementing your business. But we're not about all work & no play - we believe in living life by design - so we'll have plenty of time to relax, laugh, have fun and enjoy the splendors of Croatia.
If you've been looking for a sign to invest in yourself & your future business, this is IT!
See you on the island!
Kate & Mia
Imagine waking up each morning to the sound of the sea, just steps away from the turquoise waters of the Croatian coast. Start your day off with a homecooked breakfast in the authentic Dalmation villa, followed by an engaging workshop and time to focus on your future business.
Spend the afternoons working on projects or exploring the charming and walkable streets of Island Kaprije, or take a ferry to a neighboring beach or island. Enjoy dinners with your new circle of entrepreneur friends and celebrate your newly founded business. Spend two weeks living life to the fullest and setting yourself up for long-term success.
We're bringing together 10 driven, growth-oriented, new entrepreneurs to stay in a luxury villa and support each other in founding your startup or new online business. Take a break from your 9-to-5, get inspired, change your perspective, elevate your professional network, make new friends and have a ton of fun, while still being highly productive and setting the foundation for your dream business.
14 Days - 20+ workshops - 5 speakers - 1:1 Business Coaching - Daily Breakfast & Lunch - a whole lot more
We looking forward to seeing you in Croatia!
Apply before July 31 and save up to $500!
Our Coaches & Speakers Have been Seen in: